In the NFL, it's always better to admit a mistake than to compound...
More Headlines
Headlines

The Indianapolis Colts announced Tuesday that first-round draft pick Malik Hooker will open training camp on the PUP list. Hooker injured his hamstring during Monday's conditioning test. Powered by WPeMatico [Read More]
The Latest Chats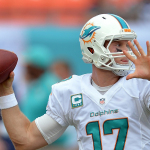 Mark Gunnels hosts his weekly NFL Chat at 1:00 PM EST...

NFL NEWS
Insiders On Facebook