Tom Brady Loves Watching Aaron Rodgers Play
See what Tom Brady had to say about Aaron Rodgers.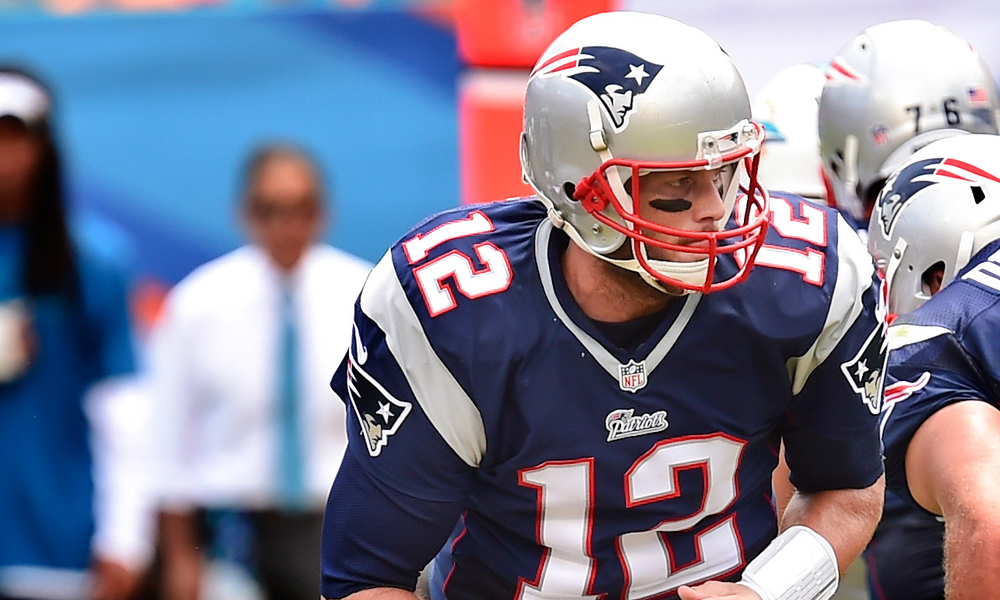 Championship weekend is just a few days away, which means we're close to finally seeing the two best quarterbacks go against each other in the Super Bowl.
Of course, we're talking about Tom Brady and Aaron Rodgers. In a quarterback-driven league, what better way to showcase that than on the biggest stage with the top two players at the position?
As Brady prepares for the Pittsburgh Steelers, he was asked about Rodgers.
"I think he does things that no one in the league has ever done, or can do, just because of his physical ability," Brady said. "Some of the plays he makes are just — they're just phenomenal. Not just the throws but the scrambles."
Even when Brady is busy, he makes a point to watch number 12 play.
"Everything really looks effortless with him, which is probably the amazing part. He's definitely working hard, but he's making hard look easy. It's a very effortless style he plays with. The velocity of the ball, the placement of the ball, he's just an incredible player. He works very hard at it, he's a very talented player, and he's just having an incredible season. It's fun to watch him play I always love watching him play. Whenever he's on, I usually stay up and watch."
If both number 12s are able to handle busy this weekend, Brady will get an up close look at Rodgers.
Source: Pro Football Talk
Did Bucs put too much pressure on Aguayo?
After the Buccaneers surprised everyone by taking a kicker with the 59th overall pick in the draft, G.M. Jason Licht explained the move by heaping superlatives on the player. "I was very excited along with my staff and coaches about Roberto for a very long time," Licht told PFT Live in May 2016. "It's not [
more
]
Source: Mike Florio of ProFootballTalk
Powered by WPeMatico
Broncos holding their breath on Derek Wolfe
Only two days after losing Billy Winn for the year with a torn ACL, the Broncos are now sweating out another potentially serious injury along the defensive line. Via multiple reports, Broncos defensive lineman Derek Wolfe was carted off the field during practice on Saturday. It's being described as a right ankle injury by coach [
more
]
Source: Mike Florio of ProFootballTalk
Powered by WPeMatico
Buccaneers admit mistake, boot Aguayo
In the NFL, it's always better to admit a mistake than to compound it. For the Buccaneers, the decision to burn a 2016 second-round pick on kicker Robert Aguayo has proven to be a mistake. The Buccaneers made the definitive admission of their error on Saturday, cutting Aguayo. He exits with $428,000 in fully-guaranteed salary [
more
]
Source: Mike Florio of ProFootballTalk
Powered by WPeMatico