Week 9 NFL Picks
Take a peek into our crystal ball and find out which teams will pull upsets on Sunday as we pick every NFL game.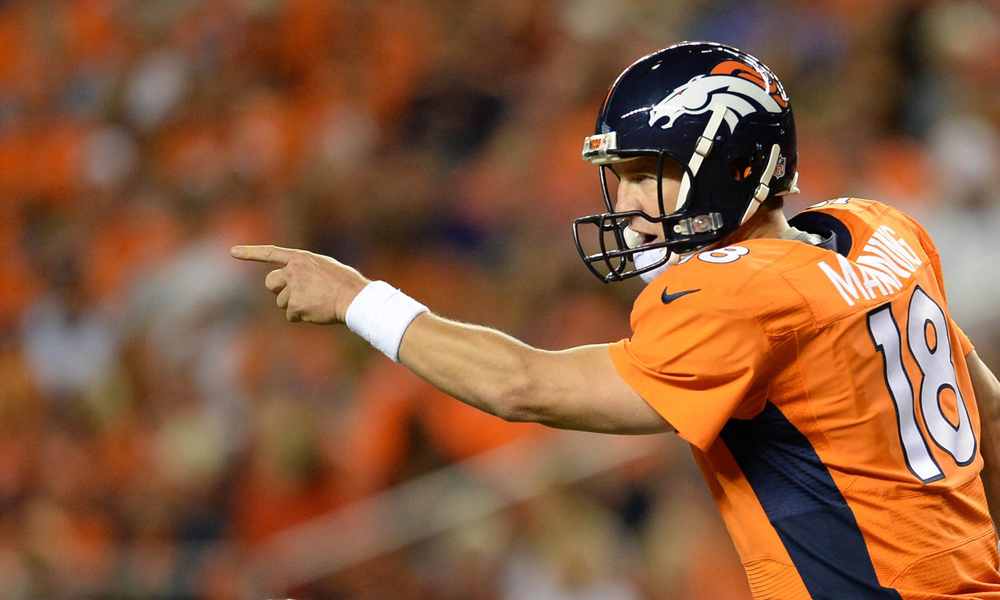 After struggling with a cloudy crystal ball last week, we vow to do a better job as they cleaning crew came in and we are seeing things more clearly.
Tampa Bay vs. Cleveland
There's no good reason to pick the Tampa Bay Buccaneers to win this game, other than they're playing a Browns team that doesn't seem to be as good as their record suggests. Bucs players don't have to worry about the trade deadline any longer and they should play with clear heads. Bucs 23, Browns 20
Arizona vs. Dallas
Since we can't reserve judgement until we see if Tony Romo is playing, we're going to assume he is and we're going to assume that the Cowboys bounce back from Monday night's defeat with a victory over Arizona. Bruce Arians is an amazing coach, but it's just not that talented of a roster. Cowboys 24, Cardinals 17.
Philadelphia vs. Houston
The Texans are the worst 4-4 team in the NFL. Although that's better than being the best 3-5 team, they still don't have the horses to compete with a pretty good Eagles offense. Eagles 31, Texans 21.
New York Jets vs. Kansas City
Michael Vick is starting for the Jets! Michael Vick is going to look a lot like Geno Smith as Justin Houston and company will be harassing him all day long. Alex Smith will do enough to get the Chiefs another win. Chiefs 24, Jets 16.
Jacksonville vs. Cincinnati
You never know what Bengals team will show up on Sunday, but fortunately for them you do know what Jaguars team will show up. Too many things have to go perfectly for Jacksonville to pick up a road win over a playoff team. Bengals 27, Jaguars 17.
San Diego vs. Miami
This has all the makings of being the best game of the day. Two legitimately solid teams fighting for a potentially valuable wildcard tiebreak in perfect football weather. In a battle of Rivers versus Tannehill, we'll take Rivers. Chargers 20, Dolphins 16.
Washington vs. Minnesota
RG3 is back for Washington, who is trying to win their third consecutive game. After a hot start against the Falcons, Teddy Bridgewater has been awful of late. RG3 will play well enough to justify Jay Gruden's confidence in him. Redskins 20, Vikings 17.
St. Louis vs. San Francisco
The San Francisco 49ers are a much better team than the St. Louis Rams. The 49ers are playing at home and the Rams suffered season-ending injuries to Jake Long and Brian Quick. This has blowout written all over it. 49ers 45, Rams 17.
Denver vs. New England
The Patriots have a nice four-game winning streak keyed by their second-ranked pass defense. In the past four games the Pats have faced Andy Dalton, Kyle Orton, Geno Smith and Jay Cutler. This time they face Peyton Manning. Broncos 38, Patriots 21.
Oakland vs. Seattle
The Seahawks haven't looked like champions since their opening night victory over Green Bay. Oakland has been fighting, but don't have the horses to notch a victory. It won't happen on Sunday either, but the Raiders will make the Seahawks sweat. Seahawks 24, Raiders 16.
Baltimore vs. Pittsburgh
Although both teams come in a 5-3, this is very close to a must-win type of game for the Steelers. Pittsburgh already dropped their first meeting with Baltimore and if they lose their tiebreak advantage will be gone. The Steelers will respond. Steelers 20, Ravens 19.
Indianapolis vs. New York Giants
The Giants haven't defeated the Colts since December of 2002. Indianapolis appears to have a better football team but New York certainly has more urgency. Monday night upset special! Giants 28, Colts 24.
Last week: 6-8
Did Bucs put too much pressure on Aguayo?
After the Buccaneers surprised everyone by taking a kicker with the 59th overall pick in the draft, G.M. Jason Licht explained the move by heaping superlatives on the player. "I was very excited along with my staff and coaches about Roberto for a very long time," Licht told PFT Live in May 2016. "It's not [
more
]
Source: Mike Florio of ProFootballTalk
Powered by WPeMatico
Broncos holding their breath on Derek Wolfe
Only two days after losing Billy Winn for the year with a torn ACL, the Broncos are now sweating out another potentially serious injury along the defensive line. Via multiple reports, Broncos defensive lineman Derek Wolfe was carted off the field during practice on Saturday. It's being described as a right ankle injury by coach [
more
]
Source: Mike Florio of ProFootballTalk
Powered by WPeMatico
Buccaneers admit mistake, boot Aguayo
In the NFL, it's always better to admit a mistake than to compound it. For the Buccaneers, the decision to burn a 2016 second-round pick on kicker Robert Aguayo has proven to be a mistake. The Buccaneers made the definitive admission of their error on Saturday, cutting Aguayo. He exits with $428,000 in fully-guaranteed salary [
more
]
Source: Mike Florio of ProFootballTalk
Powered by WPeMatico