NFL AM: Top Games To Watch, Fantasy Injuries
Find out which games you should be watching and who won't be playing for your fantasy teams.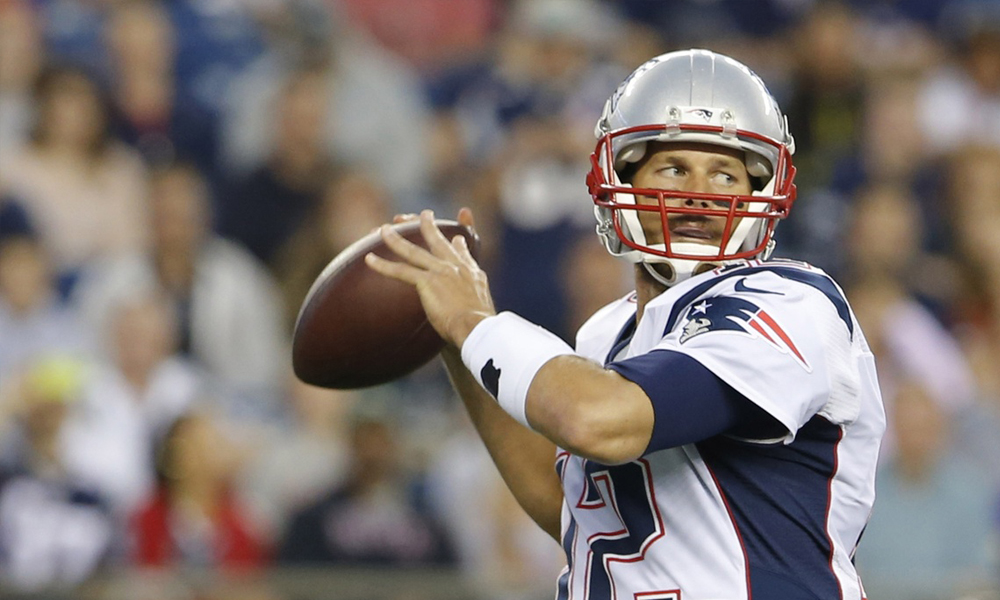 As we get deeper into both the college and pro football season, the games become bigger. This weekend is no exception as there are several games that should qualify as "must-see tv."
Saturday, 7:00 PM- #3 Auburn vs. #4 Ole Miss
The current third- and fourth-ranked teams in the nation square off in Oxford, MS for a game that should serve as a national title quarterfinal. As both teams already have a loss on their resume, it's doubtful that a second loss would allow either to advance into the playoff.
Sunday, 1:00 PM- Arizona vs. Dallas
Dallas quarterback Tony Romo will be a game-time decision when his Cowboys take on the 6-1 Arizona Cardinals on Sunday afternoon. If Romo can't go, the Cowboys will have to take on the NFC's best team with Brandon Weeden at quarterback. DeMarco Murray, the NFL's leading rusher will obviously be a huge part of the Cowboys game plan but he'll have his work cut out for him as he is facing a Cardinals' defense that is tied for the league lead allowing just 3.3 yards per carry.
Sunday, 1:00 PM- San Diego vs. Miami
The 5-3 San Diego Chargers take on the 4-3 Miami Dolphins in a game that has plenty of playoff implications. With both teams likely vying for one of the two wildcard spots, this game is not only important in the standings, but also for tiebreak purposes. Philip Rivers and the Chargers have won six of their last eight games in the eastern time zone, but one of the two losses came at Miami last November (20-16).
Sunday, 4:25 PM- Denver vs. New England
There's a sizable faction of the public that have grown fatigued by the Peyton Manning versus Tom Brady coverage, especially being that these two have seemingly squared off every year.
Why would anyone grow tired of greatness?
Enjoy the Manning versus Brady games while you can, they are two of the all-time greats who are still playing at an unbelievably high level into their late-30's.
It certainly beats the alternative of Glennon versus Hoyer.
Sunday, 8:30 PM- Baltimore vs. Pittsburgh
One of the Top 5 rivalries in the NFL picks up on prime time as the Ravens and Steelers, both 5-3 are squarely in the hunt for not only a wildcard spot, but a division title. This game seems slightly bigger for Pittsburgh, as the Steelers already dropped their first game with the Ravens and a loss would not only put them one game behind their rivals in the standings, but they would also surrender the division tie-breaker.
Fantasy Injury Report
There are several injuries on the report that can affect your fantasy teams. Here are some of the players that have been ruled out for this weekend's games:
Bengals RB Giovanni Bernard
Broncos RB Montee Ball
Browns TE Jordan Cameron
Cardinals RB Stefan Taylor
Chargers RB Ryan Mathews
Dolphins TE Dion Sims
Raiders WR Vincent Brown
Seahawks TE Zach Miller
Vikings TE Kyle Rudolph
Buccaneers running back Doug Martin's status is doubtful for when Tampa Bay's game at Cleveland.
Here are some of the players listed as questionable:
Bengals WR A.J. Green
Cowboys QB Tony Romo
Ravens TE Owen Daniels
Did Bucs put too much pressure on Aguayo?
After the Buccaneers surprised everyone by taking a kicker with the 59th overall pick in the draft, G.M. Jason Licht explained the move by heaping superlatives on the player. "I was very excited along with my staff and coaches about Roberto for a very long time," Licht told PFT Live in May 2016. "It's not [
more
]
Source: Mike Florio of ProFootballTalk
Powered by WPeMatico
Broncos holding their breath on Derek Wolfe
Only two days after losing Billy Winn for the year with a torn ACL, the Broncos are now sweating out another potentially serious injury along the defensive line. Via multiple reports, Broncos defensive lineman Derek Wolfe was carted off the field during practice on Saturday. It's being described as a right ankle injury by coach [
more
]
Source: Mike Florio of ProFootballTalk
Powered by WPeMatico
Buccaneers admit mistake, boot Aguayo
In the NFL, it's always better to admit a mistake than to compound it. For the Buccaneers, the decision to burn a 2016 second-round pick on kicker Robert Aguayo has proven to be a mistake. The Buccaneers made the definitive admission of their error on Saturday, cutting Aguayo. He exits with $428,000 in fully-guaranteed salary [
more
]
Source: Mike Florio of ProFootballTalk
Powered by WPeMatico