Week 7 NFL Quarterback Rankings
Find out where your favorite quarterback ranks in our weekly quarterback rankings.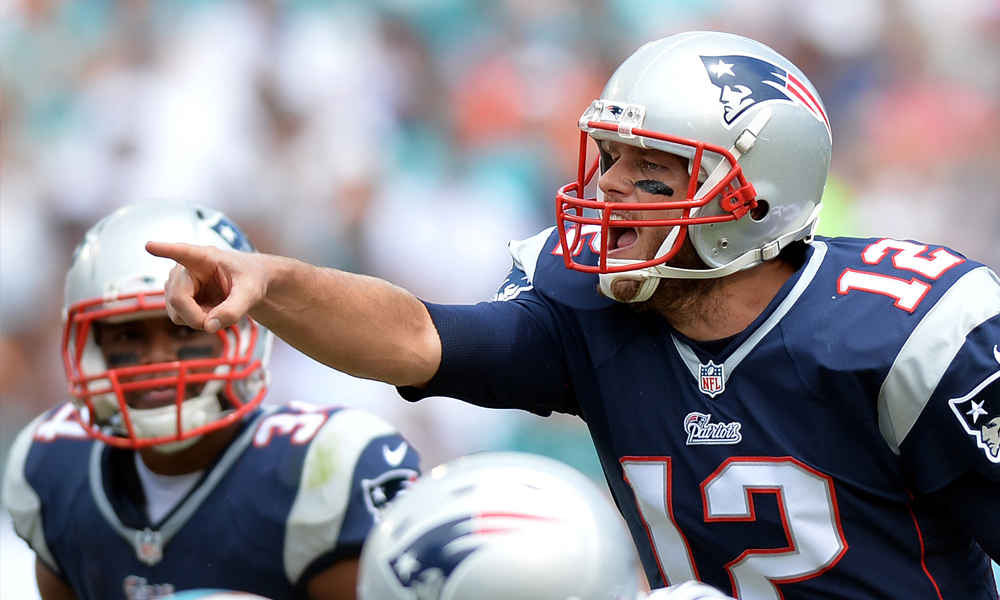 Every week, Football Insiders will rank the NFL's quarterbacks. The cream is rising to the top as Philip Rivers was spectacular again.
1. Philip Rivers- Rivers keeps getting the job done and that's why he's No. 1.
2. Aaron Rodgers- Since telling the Packers' fans to "relax," Rodgers has thrown 10 touchdowns without a pick.
3. Peyton Manning- Peyton keeps doing what he has to do. Next week he'll likely break the all-time touchdown record.
4. Andrew Luck- He's the best young quarterback in the game and the most untradeable player in the NFL.
5. Tony Romo- It's amazing how good Romo is with a great running game. Triplets 2.0 look very good right now.
6. Russell Wilson- Wilson had a bad game against Dallas. He shouldn't be defined by it.
7. Tom Brady- Brady has a hurt ankle and is still missing throws. That said, he still led the team to 37 points against a tough Bills defense.
8. Cam Newton- Cam finally looks healthy and he's a dual threat again. He played an unbelievable game during Sunday's tie.
9. Drew Brees- Brees had a bye week, but he still has the Saints in contention in the NFC South.
10. Jay Cutler- Cutler made big throws when he had to against a bad Falcons defense.
11. Andy Dalton- Dalton played remarkably well on Sunday. Not his fault the kicker missed a chip-shot.
12. Alex Smith- Smith had a bye week and next week he takes on the San Diego Chargers.
13. Ben Roethlisberger- Ben is still a great quarterback, but he really didn't look like one against Cleveland.
14. Colin Kaepernick- His ceiling is so unbelievably high if he just refines a few things.
15. Brian Hoyer- He's doing more than just managing games. Low ceiling, but he's winning games.
16. Matthew Stafford- Stafford isn't the same quarterback without Calvin Johnson, but that's to be expected.
17. Joe Flacco- The great Flacco showed up on Sunday after the bad Flacco showed up the week before. That's who he is.
18. Matt Ryan- Ryan has to play better with all of the weapons he has.
19. Carson Palmer- Palmer was a little rusty in his first game back but he did enough to get the Cards another win.
20. Nick Foles- Foles had some bad mistakes but it was masked in the blowout win. He's going to have to play better if the Eagles are going to win in the playoffs.
21. Ryan Tannehill- Tannehill almost directed the Dolphins to an upset win. He had his ups and downs and this appears to be who he is at this point.
22. Eli Manning – Eli needs a good offensive line to be successful. He didn't have it on Sunday and now he doesn't have his best target in Victor Cruz.
23. Blake Bortles- Bortles was fantastic Sunday, but he received virtually no help from the rest of his team or coaching staff.
24. Kyle Orton- He has command of the offense but he's limited by his lack of arm talent.
25. Teddy Bridgewater- Teddy was atrocious against a very good Lions defense. It's a learning process.
26. Ryan Fitzpatrick- He's so painfully average, even on a good day.
27. Austin Davis- His talent is limited but he throws with conviction. Great story.
28. Jake Locker/Charlie Whitehurst- They'll be wearing different uniforms next season.
29. Derek Carr- Carr gave Raiders fans plenty of hope as he nearly pulled off an upset victory against the Chargers.
30. Geno Smith- He's not as bad as the stats show, but with each passing week it's looking like he's not the answer.
31. Mike Glennon- Glennon's stats weren't awful, but he was until the outcome was already decided.
32. Kirk Cousins- Cousins went from feel good story to everyone understanding why he's a backup.
Buccaneers admit mistake, boot Aguayo
In the NFL, it's always better to admit a mistake than to compound it. For the Buccaneers, the decision to burn a 2016 second-round pick on kicker Robert Aguayo has proven to be a mistake. The Buccaneers made the definitive admission of their error on Saturday, cutting Aguayo. He exits with $428,000 in fully-guaranteed salary [
more
]
Source: Mike Florio of ProFootballTalk
Powered by WPeMatico
Did Bucs put too much pressure on Aguayo?
After the Buccaneers surprised everyone by taking a kicker with the 59th overall pick in the draft, G.M. Jason Licht explained the move by heaping superlatives on the player. "I was very excited along with my staff and coaches about Roberto for a very long time," Licht told PFT Live in May 2016. "It's not [
more
]
Source: Mike Florio of ProFootballTalk
Powered by WPeMatico
Broncos holding their breath on Derek Wolfe
Only two days after losing Billy Winn for the year with a torn ACL, the Broncos are now sweating out another potentially serious injury along the defensive line. Via multiple reports, Broncos defensive lineman Derek Wolfe was carted off the field during practice on Saturday. It's being described as a right ankle injury by coach [
more
]
Source: Mike Florio of ProFootballTalk
Powered by WPeMatico