Week 13 NFL Sunday Observations
Everything you need to know about Sunday's games in a two-minute appetizer.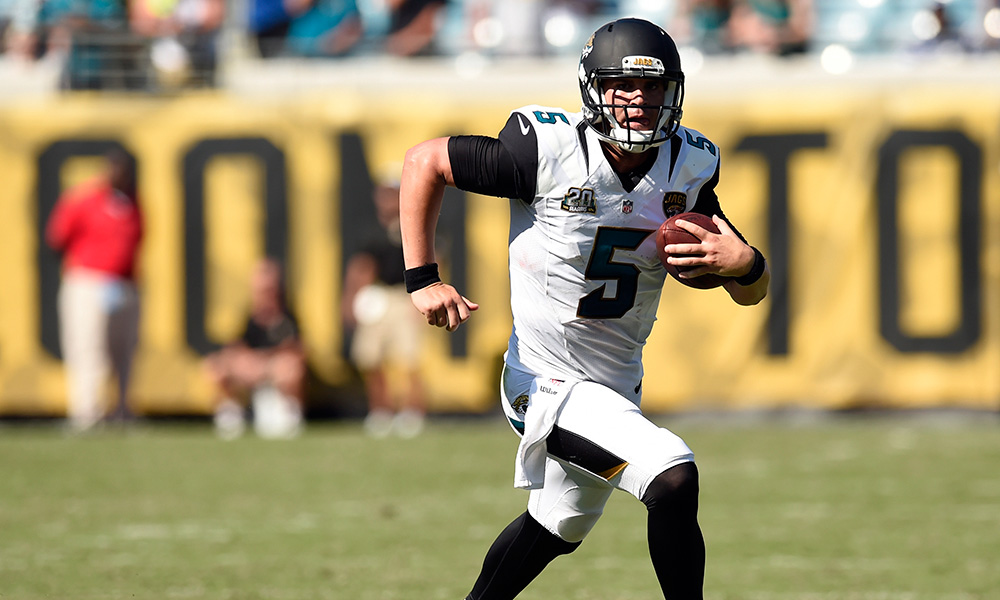 We give you all the news, notes and nuggets from Sunday's action in a very digestible two-minute read.
Colts 49, Redskins 27
Andrew Luck and the Colts took care of business against a lesser opponent and that's how you win a bad division. Indy has a 6-0 record against teams that are .500 or worse….Colt McCoy gave the Redskins some hope and was an improvement over RG3, but he's certainly not the long-term answer.
Texans 45, Titans 21
Ryan Fitzpatrick played the best game of his career and J.J. Watt continues to amaze. With that said, Houston is still just a .500 team and J.J. Watt is not the MVP….Tennessee is just playing for the draft pick.
Bills 26, Browns 10
The other shoe finally dropped for Cleveland and Brian Hoyer was benched for John Football. We suspect that this will be a more permanent move….Buffalo has a nasty defense and Marcell Dareus is playing great football.
Chargers 34, Ravens 33
Give the Chargers credit, after a month and a half of bad to mediocre football they overcame two 10-point deficits on the road to beat Baltimore….Costly loss for the Ravens as they had a real opportunity to take a step forward in the division and wildcard races. They don't hold a lot of tiebreak advantages right now.
Jaguars 25, Giants 24
The Giants found a way to blow a 21-0 lead to the worst scoring offense and defense in the NFL. That doesn't speak well for Tom Coughlin's future…..The Jaguars are still buying in and Sen'Derrick Marks is one of the best players in football that you don't know about.
Bengals 14, Buccaneers 13
Cincinnati couldn't have done much more to lose the game as Andy Dalton threw three picks and the team had 10 penalties….Fortunately for the Bengals, Lovie Smith has a commitment to losing that knows no bounds.
Rams 52, Raiders 0
St. Louis is actually playing very good football and although Jeff Fisher is overrated, he deserves to keep his job for another season….Apparently Oakland was a little too "fat and happy" following their first victory of the season last week.
Saints 35, Steelers 32
The Saints' offense finally looked like the Saints' offense we know and they maintained their first-place tie with a victory over the Steelers on the road…..Pittsburgh continued to show that they're more mediocre than good.
Vikings 31, Panthers 13
Carolina is playing terrible football right now and they're proving that last year was a complete aberration. Ron Rivera doesn't look like the right guy to pull them out of this nosedive….Minnesota has an exciting young roster and better days are on the horizon.
Falcons 29, Cardinals 18
The resilient Atlanta Falcons? Sure, why not? Atlanta is a first-place team at 5-7 and Sunday's win over the first-place Cardinals was their best of the season…..Arizona is coming back to Earth as we expected with a backup quarterback. Self-proclaimed best cornerback in the NFL Patrick Peterson is still being treated for third-degree burns after Sunday's game. Julio Jones is being investigated for the abuse.
Packers 26, Patriots 21
Aaron Rodgers is the best quarterback on the planet and one of the very best of all time. The Packers proved themselves as a legitimate Super Bowl threat….New England didn't play a bad game, Green Bay was just better.
Broncos 29, Chiefs 16
Denver has stumbled upon a running game with C.J. Anderson and if he can continue to run effectively, they'll have the balance they need to win in cold weather…..Kansas City can't win big games consistently with Alex Smith at quarterback. Their passing game just isn't good enough.
Did Bucs put too much pressure on Aguayo?
After the Buccaneers surprised everyone by taking a kicker with the 59th overall pick in the draft, G.M. Jason Licht explained the move by heaping superlatives on the player. "I was very excited along with my staff and coaches about Roberto for a very long time," Licht told PFT Live in May 2016. "It's not [
more
]
Source: Mike Florio of ProFootballTalk
Powered by WPeMatico
Broncos holding their breath on Derek Wolfe
Only two days after losing Billy Winn for the year with a torn ACL, the Broncos are now sweating out another potentially serious injury along the defensive line. Via multiple reports, Broncos defensive lineman Derek Wolfe was carted off the field during practice on Saturday. It's being described as a right ankle injury by coach [
more
]
Source: Mike Florio of ProFootballTalk
Powered by WPeMatico
Buccaneers admit mistake, boot Aguayo
In the NFL, it's always better to admit a mistake than to compound it. For the Buccaneers, the decision to burn a 2016 second-round pick on kicker Robert Aguayo has proven to be a mistake. The Buccaneers made the definitive admission of their error on Saturday, cutting Aguayo. He exits with $428,000 in fully-guaranteed salary [
more
]
Source: Mike Florio of ProFootballTalk
Powered by WPeMatico