Tom Brady may be the GOAT, but Aaron Rodgers is the best in the NFL
We are witnessing greatness in two very different forms.
Sometimes things which seem mutually exclusive aren't. Bad movies make tons of money. Music that you and everyone you know hates (cough, Nickelback) can be a Top 40 hit.
Tom Brady can be the greatest quarterback of all time, while Aaron Rodgers is the best quarterback playing in the NFL today.
Sounds off, but it's not. Just because Brady's entire career stacks up as one of the best—if not the best—for an NFL quarterback ever, doesn't mean he's playing the best football in the NFL as of today. Just because Rodgers is playing great football today doesn't mean at the end of his career he'll equal Brady, or that Brady's overall career is lessened.
What Tom Brady has accomplished throughout his career is incredible. Four Super Bowls, three while winning Super Bowl MVP, two NFL MVP awards, a 63.8 completion percentage, 61,582 passing yards, 456 touchdowns compared to just 152 interceptions, and a 97.2 lifetime passer rating—that's a list which few players will come close to, much less beat.
He's even playing some pretty good football these days.
Not quite as good as Aaron Rodgers, though.
"I think he does things that no one in the league has ever done, or can do, just because of his physical ability," Brady said on Boston radio. "Some of the plays he makes are just — they're just phenomenal. Not just the throws but the scrambles……"I always love watching his tape, admiring all the things he can do, because I can't do many of those things."
Over the past few seasons we have seen some incredible efforts by Rodgers, regardless of circumstance. He may not always be the most productive—he did lead the NFL in touchdown passes this season and tied with Matt Ryan for fewest interceptions over 16 games—but his ability to extend a play, find an open receiver and deliver a pinpoint, big time throw is unparalleled.
Some will point to the receivers he has had, that without them he wouldn't be as good. However, we have seen his receivers leave before—Greg Jennings comes to mind—and fail without Rodgers delivering the ball. Meanwhile tight end Jared Cook arrives and goes from talented player with unmet potential to a key producer in the offense.
The 2015 season was by far the roughest we've seen Green Bay withstand in some time, as constant injuries caused the Packers to shuffle talent around into unfamiliar roles where they weren't well suited. Inexperienced receivers needed to step up, and oftentimes struggled to be where Rodgers needed them to be.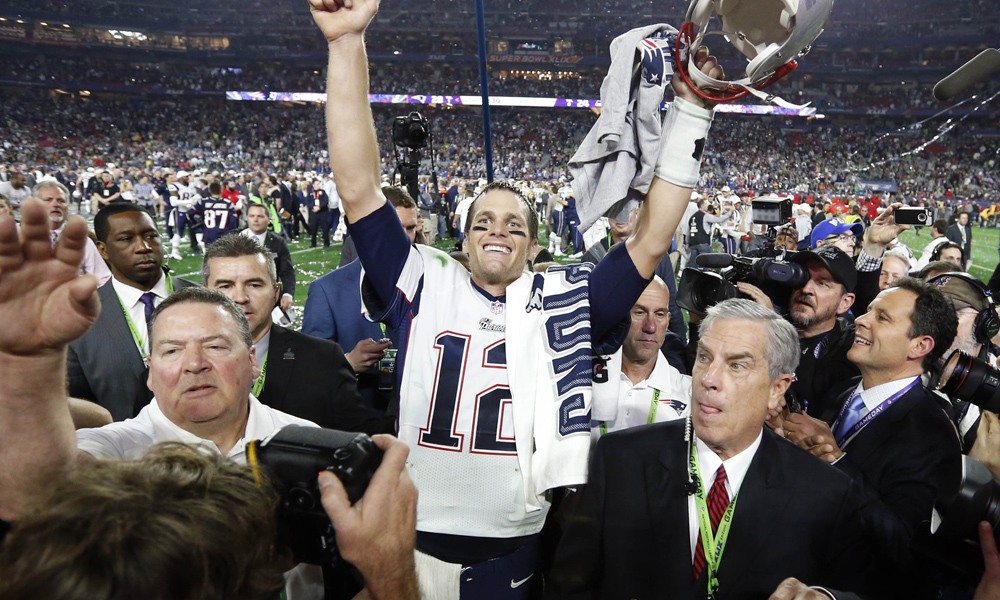 Yet, the Packers made  the playoffs in 2015 and even made it into overtime in the Divisional Round. The defense played well, but it was Rodgers who pulled that team out of a tailspin and into the playoffs.
This year, the team struggled through a slump in the middle of the season but Rodgers didn't and further, it was his leadership—and faith in his teammates—which allowed them to fire off six wins to close the season and eight wins in a row as we head into the Conference Championship round.
In his 12th season, Rodgers is playing some of his best football and his ability to extend a play with his legs and pull a big play out of thin air is just one facet of his game. His ability to read defenses at the line, to notice where coverage is soft, to see when a defense is committing a penalty—Rodgers doesn't miss anything on the field.
Against Dallas, the cameras caught him counting the Cowboy defenders and rushing his team to the line to catch them with too many men on the field. Dallas barely got a timeout off to save themselves. It was a penalty they had already committed once, and Rodgers was smart enough to look for it again.
Often when he sees an offsides or other defensive penalty at the snap, Rodgers not only takes a big shot downfield, but he often gets his completion.
Taking advantage of defensive mistakes like that is not something most quarterbacks do as consistently as Rodgers does. Not Ryan, not Russell Wilson, not Andrew Luck—not even Brady.
Again, this is not to say Brady isn't good—and certainly not that he isn't the best we've ever seen. Just that, 17 years into his career, his physical abilities have degraded. He's playing extraordinarily well—one of the reasons many feel he is the greatest to play the game—but he is not at the peak of his abilities anymore.
Rodgers is.
That's why it's not insanity or click-bait to say that while Tom Brady may be the Greatest of all Time, Aaron Rodgers is the best quarterback playing right now.
Did Bucs put too much pressure on Aguayo?
After the Buccaneers surprised everyone by taking a kicker with the 59th overall pick in the draft, G.M. Jason Licht explained the move by heaping superlatives on the player. "I was very excited along with my staff and coaches about Roberto for a very long time," Licht told PFT Live in May 2016. "It's not [
more
]
Source: Mike Florio of ProFootballTalk
Powered by WPeMatico
Broncos holding their breath on Derek Wolfe
Only two days after losing Billy Winn for the year with a torn ACL, the Broncos are now sweating out another potentially serious injury along the defensive line. Via multiple reports, Broncos defensive lineman Derek Wolfe was carted off the field during practice on Saturday. It's being described as a right ankle injury by coach [
more
]
Source: Mike Florio of ProFootballTalk
Powered by WPeMatico
Buccaneers admit mistake, boot Aguayo
In the NFL, it's always better to admit a mistake than to compound it. For the Buccaneers, the decision to burn a 2016 second-round pick on kicker Robert Aguayo has proven to be a mistake. The Buccaneers made the definitive admission of their error on Saturday, cutting Aguayo. He exits with $428,000 in fully-guaranteed salary [
more
]
Source: Mike Florio of ProFootballTalk
Powered by WPeMatico