Should Jets' Head Coach Todd Bowles' Be On The Hot Seat?
Todd Bowles is captaining a sinking ship.
Most of the time—unless you're the Cleveland Browns and you can't help yourself—a new coach for an NFL team gets a good two or three years to put a culture together. Longer, perhaps, if he came in with a new general manager or if the team was a particular dumpster fire before he showed up.
So normally, we wouldn't be calling for New York Jets head coach Todd Bowles' head. He's less than two years in, had the aforementioned new GM in Mike Maccagnan and even had a reasonably successful first season, notching 10 wins and just missing out on the playoffs.
The reality is that not only should Bowles' seat be hot, it should be melting. It should be impossible for him to sit down without scorching his nether regions.
Why?
Because as it stands, Bowles has taken that 10 wins and reduced them to 1, while somehow reducing a top five defense to one of the worst in the NFL. All while managing to make a mediocre offense worse.
Some of this isn't fair, but then again it never is. Bowles isn't the one who raised expectations around this team, save by winning last season. No, that's on the media and fans who decided to overlook the real problems the Jets had last season and still do now.
It's also not his fault Darrelle Revis got old overnight, apparently on some random night in August. He went to sleep a Hall of Fame level cornerback and woke up just another guy.
Here's what is Bowles' fault though, and it is a big one.
He doesn't adjust. You might let the first game or two roll by, for example, without some adjustment to Revis' issues. A month in, though, and the Jets have made exactly no adjustments. Revis missed the last game with a hamstring injury, but the Jets still didn't amend their game plan via extra safety help or anything in the same vein.
It's not just the secondary, either. Coverage of tight ends has always been an issue for the Jets, but when you see rookie Darron Lee struggling out there against Jimmy Graham or Travis Kelce, and nobody makes a change to help him, you have to wonder what the coaching staff is doing.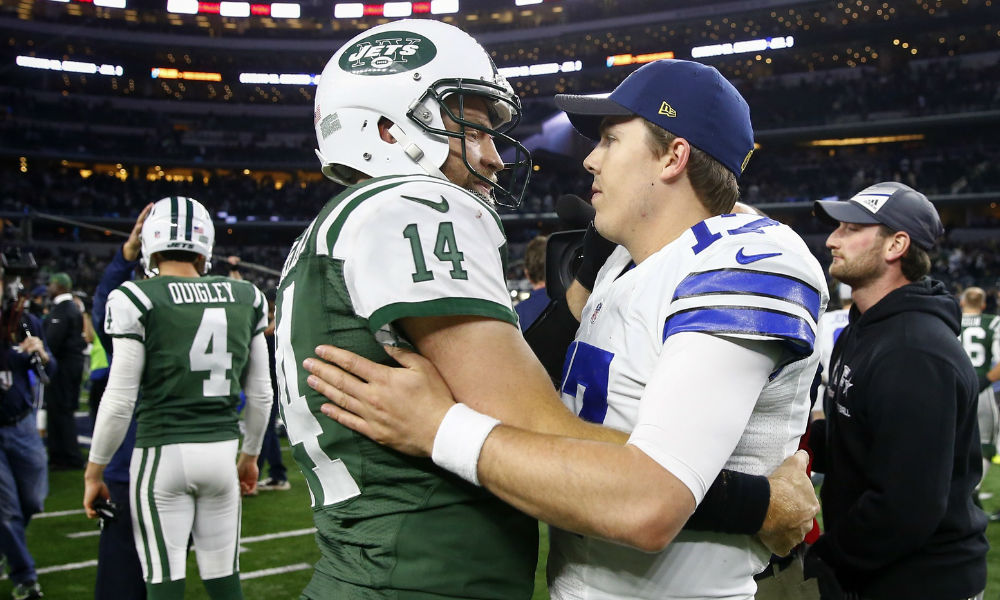 You also have to wonder what they're doing when it comes to the high level of sloppy play we've seen, especially from the quarterback. Mind you, the team spent a lot of time grooming Geno Smith to take over and refuse to set that in motion even though Ryan Fitzpatrick is playing about as bad a brand of football as you can ask a guy to play. Why have four quarterbacks on the roster—and specifically Smith—if you won't change the quarterback who has thrown 10 interceptions this year and just five touchdowns? A guy who has thrown nine of them in the fourth quarter and most of them in the red zone?
That's player management, or lack thereof. And roster management too, when you think about the roster spot being wasted on Smith.
Speaking of management, what about clock management? Bowles seems to have no idea how to handle the clock during games, burning time outs at odd times, running the clock out when he shouldn't at other times and generally putting the team in a difficult position when they are trying to score at the end of a half.
The Jets were down by two scores against the Pittsburgh Steelers in the fourth quarter this past Sunday, sitting at midfield with just under eight minutes to play. They faced a 4th-and-2 situation and Bowles punted.
He punted because he felt his defense could hold the Steelers offense, force a punt and then they could march down the field and score.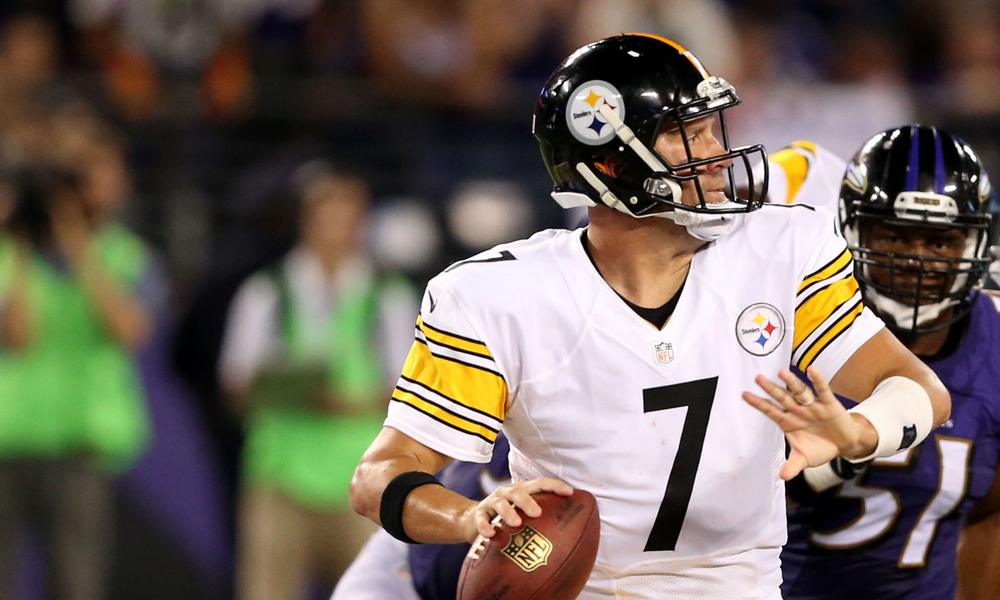 What team do you think he was watching play defense on Sunday? It couldn't have been the Jets. In fact, if you have watched the Jets defense at almost any point this season, you would know that they cannot make a stop. There was no way that this team—which had let Steelers quarterback Ben Roethlisberger cut them up to the tune of 277 yards and two touchdowns in three quarters—was stopping the Steelers offense.
There are a lot of arguments you could make to perhaps explain the decision to punt. I wouldn't buy any of them, but they could make sense.
Citing your defense as the reason you punted, when your defense had barely been able to stop anything that day is insane and completely impossible to defend.
It takes a while for a coach to get his feet under him, especially a first timer like Bowles. You want to see forward movement though, even in losses. The second year under Bowles has the Jets not just sliding backwards but falling off a cliff with their arms pinwheeling helplessly.
It's not time to fire Bowles, and there is still plenty of time to salvage some semblance of success for this season.
If he can't though, he'd better be feeling the heat. He's certainly done enough to deserve it this season.
Buccaneers admit mistake, boot Aguayo
In the NFL, it's always better to admit a mistake than to compound it. For the Buccaneers, the decision to burn a 2016 second-round pick on kicker Robert Aguayo has proven to be a mistake. The Buccaneers made the definitive admission of their error on Saturday, cutting Aguayo. He exits with $428,000 in fully-guaranteed salary [
more
]
Source: Mike Florio of ProFootballTalk
Powered by WPeMatico
Did Bucs put too much pressure on Aguayo?
After the Buccaneers surprised everyone by taking a kicker with the 59th overall pick in the draft, G.M. Jason Licht explained the move by heaping superlatives on the player. "I was very excited along with my staff and coaches about Roberto for a very long time," Licht told PFT Live in May 2016. "It's not [
more
]
Source: Mike Florio of ProFootballTalk
Powered by WPeMatico
Broncos holding their breath on Derek Wolfe
Only two days after losing Billy Winn for the year with a torn ACL, the Broncos are now sweating out another potentially serious injury along the defensive line. Via multiple reports, Broncos defensive lineman Derek Wolfe was carted off the field during practice on Saturday. It's being described as a right ankle injury by coach [
more
]
Source: Mike Florio of ProFootballTalk
Powered by WPeMatico