NFL Sunday Observations
Valuable notes, nuggets and observations from each of Sunday's games in a two-minute read.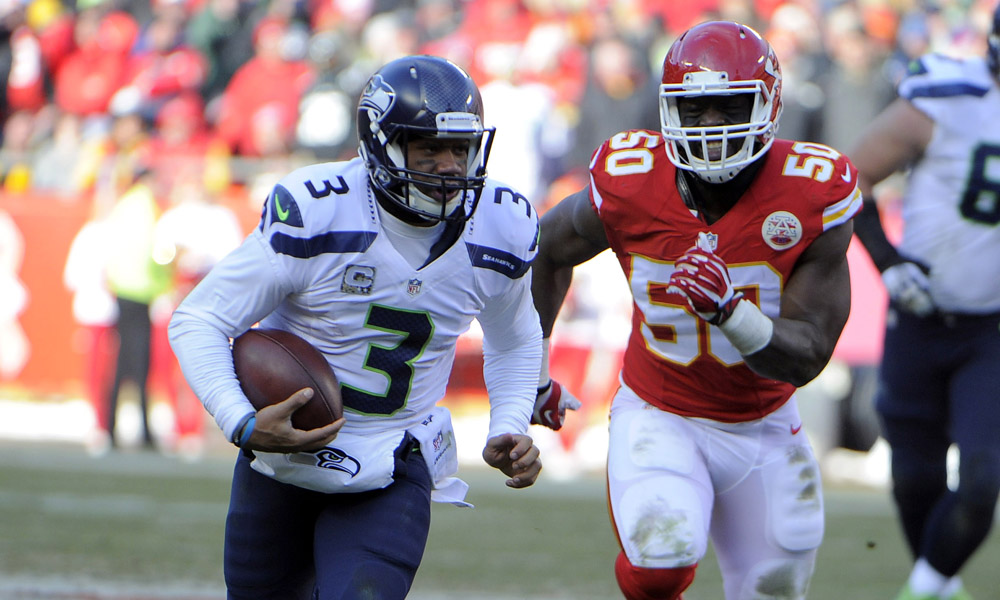 It was an exciting Sunday afternoon of NFL action and here are some of the news, nuggets and observations from each game that was played.
Browns 26, Falcons 24
This loss likely sealed Mike Smith's fate as head coach of the Falcons. His horrific decision to call timeout on the Falcons' final possession left valuable time on the clock for his team to get beat….The Brian Hoyer story seems to be going down in flames even though the team is winning. If Hoyer was playing at the exact same level and the team was 4-7 instead of 7-4, Johnny Manziel would be the starting quarterback.
Eagles 43, Titans 24
There's something to be said for taking care of business against a lesser opponent and that's exactly what Philadelphia did….Zach Mettenberger played better than the stats said and the Titans might not need to draft a quarterback early next April.
Patriots 34, Lions 9
New England dominated another game against a pretty good team. It's clear that they're the team to beat in the NFL right now…..Detroit hasn't scored a touchdown in two games which is absolutely inexcusable considering the talent they possess on offense. Jim Caldwell needs to fix this quickly.
Packers 24, Vikings 21
Any road win is a good win and the Packers did just enough to take over first place in the division….The Vikings have a lot of nice young pieces on their roster and better days are ahead.
Colts 23, Jaguars 3
The Colts' offensive line was brutalized in the first half by the Jaguars defense, which isn't a particularly good sign….Jacksonville has no offensive weapons right now and Blake Bortles looks to be regressing. They need to sign a good veteran wide receiver in the offseason.
Bengals 22, Texans 13
The Bengals found a way to win with solid defense and Andy Dalton doing the bare minimum; that same performance won't work in the postseason…..Ryan Mallett has an injured shoulder and the offense couldn't get out of its' own way. Any hope for the division title is pretty much dashed.
Bears 21, Buccaneers 13
Jay Cutler seems to have a major lack of confidence which means Marc Trestman really isn't doing his job and something likely needs to be done at the end of the season…..Tampa Bay doesn't have a starting quarterback, which isn't a surprise.
Seahawks 19, Cardinals 3
It was a must-win game for Seattle and they played like champions. Russell Wilson executed a great Darrell Bevell game plan….This is what life is going to be like for the Cardinals with a backup quarterback. Their defense was phenomenal and they still had no chance to win.
Chargers 27, Rams 24
This Chargers team isn't a real contender despite their 7-4 record and that will play out during the final five weeks of the season…..St. Louis is playing hard and Jeff Fisher is doing a pretty good job despite the win-loss record.
Broncos 39, Dolphins 36
Denver won in another shootout but they really don't look like the dominant team they looked like a month ago….Miami may be the best 6-5 football team in NFL history. Unfortunately, that won't get them to the playoffs.
49ers 17, Redskins 13
The 49ers are winning ugly, but they're winning. It's tough to imagine San Francisco going on a winning streak when the playoffs begin….The Redskins need to continue to play RG3 to make a real evaluation on whether he's the future of the franchise.
Cowboys 31, Giants 28
The Cowboys offensive line dominated when it had to and give Jason Garrett credit for sticking to the running game even though Dallas was down double digits….The Giants have a superstar in Odell Beckham, Jr. and better days are on the horizon.
Buccaneers admit mistake, boot Aguayo
In the NFL, it's always better to admit a mistake than to compound it. For the Buccaneers, the decision to burn a 2016 second-round pick on kicker Robert Aguayo has proven to be a mistake. The Buccaneers made the definitive admission of their error on Saturday, cutting Aguayo. He exits with $428,000 in fully-guaranteed salary [
more
]
Source: Mike Florio of ProFootballTalk
Powered by WPeMatico
Did Bucs put too much pressure on Aguayo?
After the Buccaneers surprised everyone by taking a kicker with the 59th overall pick in the draft, G.M. Jason Licht explained the move by heaping superlatives on the player. "I was very excited along with my staff and coaches about Roberto for a very long time," Licht told PFT Live in May 2016. "It's not [
more
]
Source: Mike Florio of ProFootballTalk
Powered by WPeMatico
Broncos holding their breath on Derek Wolfe
Only two days after losing Billy Winn for the year with a torn ACL, the Broncos are now sweating out another potentially serious injury along the defensive line. Via multiple reports, Broncos defensive lineman Derek Wolfe was carted off the field during practice on Saturday. It's being described as a right ankle injury by coach [
more
]
Source: Mike Florio of ProFootballTalk
Powered by WPeMatico