NFL Stats Don't Lie…Unless They Do
Find out which statistics are proving to be least important and which teams are outliers.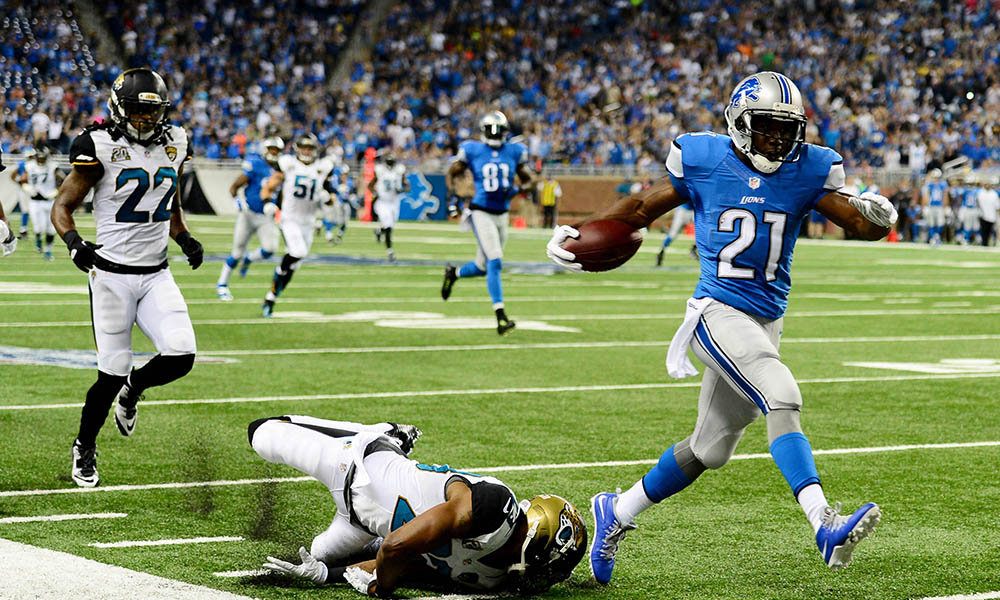 Hall of fame head coach Bills Parcells once said, "you are what your record says you are."
You can make all the excuses in the world, from injuries to bad luck to a rough schedule, but if your record says you stink, then you stink.
Can Parcells' theory be used for statistics as well?
I'll answer that for you with a resounding no. How often have you heard the saying, 'numbers don't lie'?
While numbers don't lie, they can be deceiving. There's numerous of teams right now who rank among the leagues best in various statistics, but you wouldn't be able to tell by looking at their record.
Let's take a look at some of the most overrated statistics:
Sacks: Getting pressure on the quarterback has always been regarded as one of the key elements in football. And when it comes to sacking the quarterback, not too many teams do it better than the Jacksonville Jaguars, Minnesota Vikings, New York Jets and Tennessee Titans. These four teams rank amongst the top 10 in sacks, with Jacksonville and Minnesota tied for second. Despite being among the best in sacks, these four teams have a dreadful combined record of 7-25.
Why isn't their sacks translating to wins? Well, sacks can be misleading because a team can go a whole quarter without getting pressure on the quarterback, but luck up with a couple of sacks here and there. It's also important to note that these teams have faced backup quarterbacks at times this season, due to getting blown out, which has helped their cause statistically. So don't be fooled!
Rushing YPC: Running the ball efficiently is said to be an important component. Out of the 32 teams, 22 of them average 4 or more yards per carry, but that hasn't stopped San Diego (3.1), Detroit (3.1), Arizona (3.4), Buffalo (3.8), Denver (3.8), New England (3.8) and Cleveland (3.8) from having winning records, while the reigning Super Bowl champion Seattle Seahawks led the league at 5.8, but they're barely above 500. with a 4-3 record. It just goes to show you how much of a passing league it is now.
Touchdowns: The object of the game is to outscore your opponent. Well, the Atlanta Falcons and New Orleans Saints have done a good job of getting into the end zone, but it hasn't translated to the amount of wins as they would like. The Falcons rank 5th in touchdowns, while New Orleans is 7th, but they have a combined record of 5-10.
The problem is that both teams are in the bottom half of takeaway/giveaway ratio, with Atlanta at 21 (-1) and New Orleans at 27 (-5). If these teams can clean up their turnover issue, they're capable of making a push in the wide open NFC South.
Yards Allowed: Defense wins championships, right? While that cliche holds some weight, it doesn't seem to necessarily translate to winning in the regular season. The Cleveland Browns, Philadelphia Eagles and Arizona Cardinals all rank in the Bottom 10 for yards allowed per game, with the Browns being 29th at 395.6 yards. Despite all those yards given up, these three teams have a combined record of 15-6. This is a prime example of bend but don't break.
Takeaway/Giveaway Ratio:  Out of all of the statistics, this is probably the most important. In a game where every possession counts, a team that doesn't turn the ball over, but is able to cause them is normally in position to hold up the Lombardi trophy. Thus far, a few teams are going against the grain. The 5-2 Eagles rank 29th with a -7, while the 4-3 Kansas City Chiefs rank 23rd with a -2. Ironically, the 3-4-1 Carolina Panthers are tied for 6th with a +5, while Miami, Houston and San Francisco are all tied for 8th with a +4, these three teams have a combined record of 12-10.
The next time you attempt to use stats in an argument, just keep in mind there's always a deeper meaning beyond the numbers.
Buccaneers admit mistake, boot Aguayo
In the NFL, it's always better to admit a mistake than to compound it. For the Buccaneers, the decision to burn a 2016 second-round pick on kicker Robert Aguayo has proven to be a mistake. The Buccaneers made the definitive admission of their error on Saturday, cutting Aguayo. He exits with $428,000 in fully-guaranteed salary [
more
]
Source: Mike Florio of ProFootballTalk
Powered by WPeMatico
Did Bucs put too much pressure on Aguayo?
After the Buccaneers surprised everyone by taking a kicker with the 59th overall pick in the draft, G.M. Jason Licht explained the move by heaping superlatives on the player. "I was very excited along with my staff and coaches about Roberto for a very long time," Licht told PFT Live in May 2016. "It's not [
more
]
Source: Mike Florio of ProFootballTalk
Powered by WPeMatico
Broncos holding their breath on Derek Wolfe
Only two days after losing Billy Winn for the year with a torn ACL, the Broncos are now sweating out another potentially serious injury along the defensive line. Via multiple reports, Broncos defensive lineman Derek Wolfe was carted off the field during practice on Saturday. It's being described as a right ankle injury by coach [
more
]
Source: Mike Florio of ProFootballTalk
Powered by WPeMatico