How Important Are QB Mechanics?
Former NFL QB Jeff Carlson breaks down mechanics of some of today's best QB's and you'd be surprised who's on top.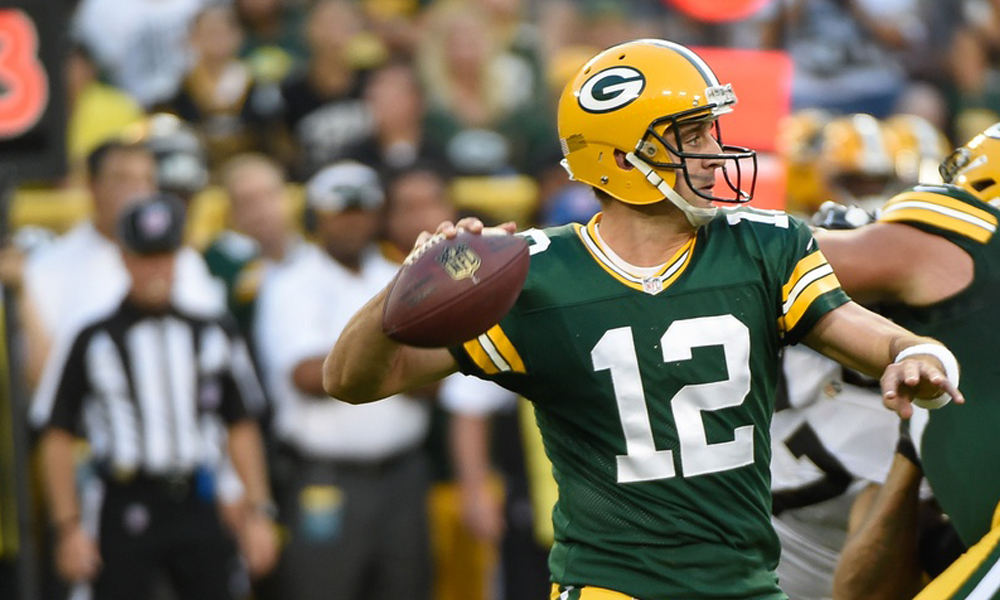 Great quarterback mechanics do not necessarily translate into great quarterbacking.  That said, great quarterback mechanics do help QB's to be more accurate and more consistent when the QB has the room and time to throw unimpeded, but there are many factors that actually go into great quarterbacking and bad decision-making can undo the most beautifully thrown balls.
With that said, the best QB mechanics would translate into winning a QB competition of throwing at static targets, but a QB with less than stellar mechanics could go out and win the Super Bowl because of superior football sense.
One might be surprised at a list of quarterbacks with arguably the best mechanics and all might not agree to what are actually proper mechanics.  For instance, Eli Manning's throwing mechanics are better than his brother's, but I believe Peyton is a far better quarterback and leader.  Some believe that Peyton must have the best mechanics because of his mastery over the passing game itself, but the fact is, he could potentially lengthen his career (if he wanted it to continue) by using his legs better and dropping the ball earlier in his motion.  He currently gets too far forward too early in the delivery, which is why we see him go stiff on his left leg and try to catch his balance by lifting his right leg significantly off the ground, showing that he is actually a bit off balance.  If he kept his weight more balanced between both legs longer and used his hips to rotate a little bit more, he would generate more power with less strain to his arm.  Also, by carrying the ball higher in his chest and taking the ball higher than optimal throughout the motion, he reduces his power as well.  Imagine a boxer that held his punching hand over his head throughout the entire punching motion, you can understand how that boxer would not be generating maximal power.  Boxers keep their hands and elbows close their rib cages, not only to protect themselves, but if his elbows fly up and away early, the power of the punch is gone.  The throwing motion of the QB should emulate the punching motion of a boxer, where the balance is centered throughout the throwing motion.  Picture Peyton Manning throwing a punch instead of a football and you can easily see that he would not knock down anybody if he was actually in a fight.
There are some guys with good mechanics that are stars and other stars with less than stellar mechanics as well.  Aaron Rogers is arguably the best in the league, both as a quarterback and mechanically.  The rest of the group that I would put in the "best" category of QB mechanics are Carson Palmer, Joe Flacco and Matt Ryan.  Tom Brady is also right there and his backup, Jimmy Garappolo, could have the best, but I haven't seen enough yet to give him the nod.
While Drew Brees has made a point to perfect his mechanics, he still has flaws.  His elbows tend to fly out, which puts the ball down below those same elbows and elongates the motion and time to release, but his stats confirm his overall greatness as a QB.  Two guys with nice mechanics, but haven't been able to hit the big time are Colt McCoy and Brandon Weeden.  I'm also a fan of Russell Wilson's mechanics, the way he carries himself and his early career success.  I predicted that the Dolphins' Ryan Tannehill would be a good quarterback because of his nice mechanics, but his decision-making must improve for himself and his team to the next level.
Philip Rivers is a guy that has overcome awkward mechanics to become an elite NFL quarterback.  Jay Cutler has not.  Cutler does things without discipline.  Sometimes he actually has really solid mechanics, but so many other times, he drops the ball below his waist and gets mixed results, just like his career.
A guy that I think is going to struggle over time is Teddy Bridgewater.  He could turn out to be a better QB than I am giving him credit for, but like Rivers, Bridgewater releases the ball low from his shoulder.  This usually causes the ball to fly with the nose in the air too long and will float just a bit more than it should.  I was on the field for the pre-game warmup between the Minnesota Vikings and Tampa Bay Buccaneers this past Sunday and while he wasn't throwing full speed passes, I wasn't impressed with the slow rotation and lack of a tight spiral.  He will need to have better decision-making and that special something that allows him to be a great quarterback, even though he might not be a great passer.
There are a variety of opinions to what the definition of proper really means when it comes to quarterback mechanics, because the real measuring stick is wins, but all things being equal in leadership and gamesmanship, I'll bank on the guy that throws the football more like a boxer throws a punch (balance, power and athleticism) than off the shoulder, stiff-legged or side-armed any day.
Buccaneers admit mistake, boot Aguayo
In the NFL, it's always better to admit a mistake than to compound it. For the Buccaneers, the decision to burn a 2016 second-round pick on kicker Robert Aguayo has proven to be a mistake. The Buccaneers made the definitive admission of their error on Saturday, cutting Aguayo. He exits with $428,000 in fully-guaranteed salary [
more
]
Source: Mike Florio of ProFootballTalk
Powered by WPeMatico
Did Bucs put too much pressure on Aguayo?
After the Buccaneers surprised everyone by taking a kicker with the 59th overall pick in the draft, G.M. Jason Licht explained the move by heaping superlatives on the player. "I was very excited along with my staff and coaches about Roberto for a very long time," Licht told PFT Live in May 2016. "It's not [
more
]
Source: Mike Florio of ProFootballTalk
Powered by WPeMatico
Broncos holding their breath on Derek Wolfe
Only two days after losing Billy Winn for the year with a torn ACL, the Broncos are now sweating out another potentially serious injury along the defensive line. Via multiple reports, Broncos defensive lineman Derek Wolfe was carted off the field during practice on Saturday. It's being described as a right ankle injury by coach [
more
]
Source: Mike Florio of ProFootballTalk
Powered by WPeMatico