NFL Fun Stats – Week 9
Be the water-cooler know-it-all with some quick slants of NFL news & nuggets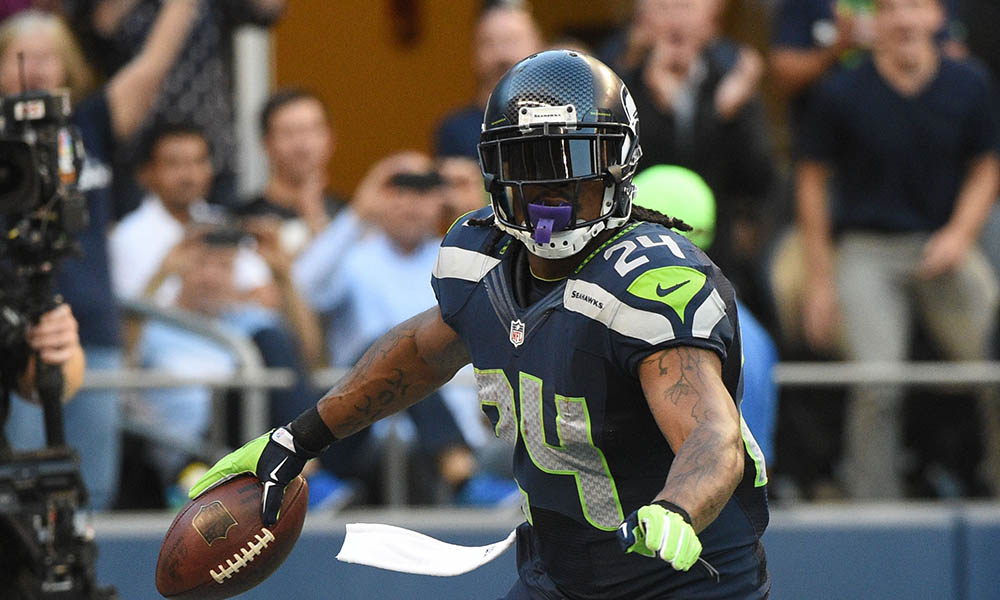 The conclusion of Week 8 in the NFL means we've reached the midway point. NFL Fun Stats is put together to provide a wide range of number-oriented morsels for those who crave the delicacy and geek-dom of NFL statistics, news and notes. If you're not quoting one note each week, I'm not doing my job. Here are your water cooler nuggets.
7
– The amount of games played by Oakland Raiders rookie quarterback Derek Carr before he attempted 50-plus passes in one game. Against the Cleveland Browns, Carr went 34 for 54 with 328 yards passing and one touchdown. Fifty pass attempts is a substantial amount. How big do you ask? Hall of Fame quarterback Dan Marino didn't attempt 50 passes until his 23rd game of his career. Future Hall of Fame quarterback Peyton Manning reached the amount after eight games in his rookie season.
2
– Total tackles amassed by the first pick of the 2014 NFL Draft Jadeveon Clowney. He has missed six of the Texans eight games recovering from a torn lateral meniscus.
4
– Teams in the AFC are in first place in their division. Not exactly breaking news, but they are also the same four teams that won their divisions one year ago. The New England Patriots, Cincinnati Bengals, Indianapolis Colts and Denver Broncos picked up where they left off after the conclusion of last season. So much for parity.
0
– Of the NFC's division winners are in first place after eight weeks of action in the NFL. The Philadelphia Eagles, Green Bay Packers, Carolina Panthers and Seattle Seahawks finished first among the four divisions last season. The Dallas Cowboys, Detroit Lions, New Orleans Saints and Arizona Cardinals are the current division leaders.
2
– The amount of interceptions thrown by Nick Foles last season. Foles was terrific last year passing for 2,891 yards with 27 touchdown passes and a mere two picks. 2014 has been a different story as Foles has thrown at least two interceptions in three of the last four games. He has a total of nine after seven games and is on pace to reach 19 if the miscues continue at the current pace.
93
– Rushing yards was the longest distance on a single carry by any NFL quarterback last season. Terrelle Pryor made the play against the Pittsburgh Steelers in the Oakland Raiders 21-18 win. Unfortunately for Pryor that was his only real highlight moment of his NFL career. The former Raiders and Seahawks quarterback has been on the street since final cuts. In 2014, Seattle's Russell Wilson has the longest run by a quarterback with 52 yards. Safe to say his job security is not in question. It helps to be able to read defenses and pass the football.
2
– Is the amount of games Ben Roethlisberger has had with at least 500 yards passing. Las Sunday he became the first quarterback in league history to record multiple 500-yard passing games, of which there have been just 16. In 2009, Roethlisberger completed 29 of his 46 pass attempts for 503 yards and three touchdowns in a 37-36 win over the Green Bay Packers. This past weekend against the Indianapolis Colts he completed 40 of his 49 pass attempts for 522 yards and six touchdowns.
4
– Touchdown passes caught by Oakland Raiders Andre Holmes in the last four games. Holmes is emerging in the Raiders' offense this season. Coming on late last year, Holmes seems to be dialed in with rookie Derek Carr. Over the last four games Holmes has 17 catches for nearly 300 yards and four touchdowns.
6
– Games have been played and Marshawn Lynch has not reached 100 yards rushing. In Seattle's opening win against the Green Bay Packers he rushed for 110 yards. Since then Lynch's high is 88 and has not gone over 73 yards in his last four games.
2
– Former Cleveland Browns quarterbacks ended up dueling in out on Monday Night Football. The Washington Redskins' Colt McCoy (third round in 2010) faced off against the Dallas Cowboys' Brandon Weeden (first round 2012). Both played great but in the end McCoy was the winning quarterback leading Washington in the overtime victory 20-17.
Did Bucs put too much pressure on Aguayo?
After the Buccaneers surprised everyone by taking a kicker with the 59th overall pick in the draft, G.M. Jason Licht explained the move by heaping superlatives on the player. "I was very excited along with my staff and coaches about Roberto for a very long time," Licht told PFT Live in May 2016. "It's not [
more
]
Source: Mike Florio of ProFootballTalk
Powered by WPeMatico
Broncos holding their breath on Derek Wolfe
Only two days after losing Billy Winn for the year with a torn ACL, the Broncos are now sweating out another potentially serious injury along the defensive line. Via multiple reports, Broncos defensive lineman Derek Wolfe was carted off the field during practice on Saturday. It's being described as a right ankle injury by coach [
more
]
Source: Mike Florio of ProFootballTalk
Powered by WPeMatico
Buccaneers admit mistake, boot Aguayo
In the NFL, it's always better to admit a mistake than to compound it. For the Buccaneers, the decision to burn a 2016 second-round pick on kicker Robert Aguayo has proven to be a mistake. The Buccaneers made the definitive admission of their error on Saturday, cutting Aguayo. He exits with $428,000 in fully-guaranteed salary [
more
]
Source: Mike Florio of ProFootballTalk
Powered by WPeMatico