NFL Comebacks Have Been Numerous, But Not Surprising
NFL teams are squandering big leads on a weekly basis, but there's a reason they're doing so.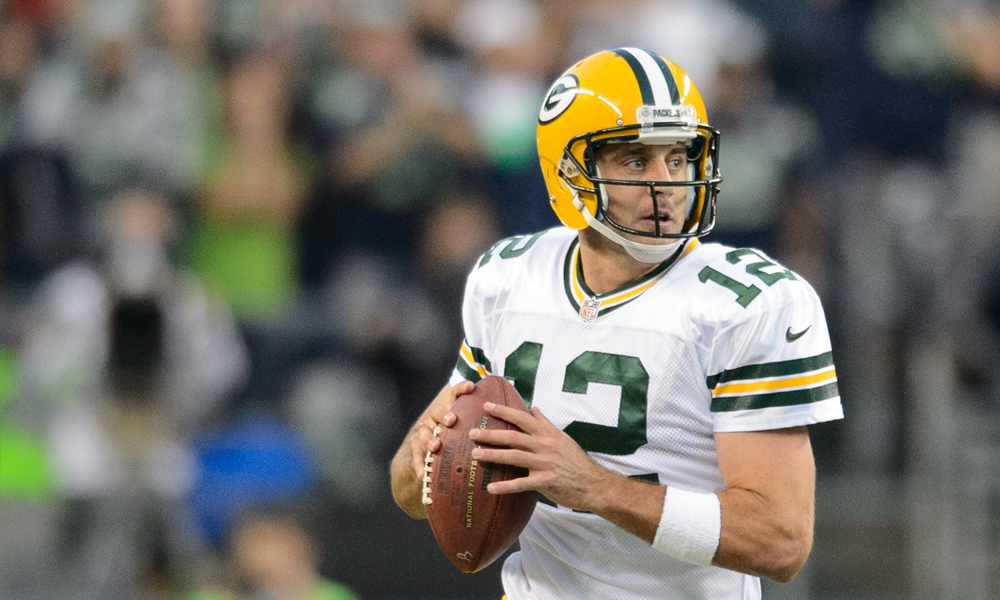 This season, it seems like teams have found big leads tougher to hold down than that corn dog/Mountain Dew/funnel cake combo you ate before riding the Tilt-a-Whirl at the county fair in sixth grade.
The Bears, Cowboys and Browns have all set or tied team records in coming back from deficits of at least three scores, improbably doing so on the road in each case. The Packers also erased a 21-3 deficit to the Jets to win a game at Lambeau, while the Eagles rallied from 17 down to beat Jacksonville in Week 1.
There have also been comebacks of a more minor variety, such as Buffalo scoring the last 17 points of the game for a 17-14 win at Detroit. And there have been near misses, such as St. Louis rallying from a 34-7 deficit at Philadelphia to have a shot to win in the final two minutes, or Cleveland falling on a field goal at the gun Week 1 after wiping out a 27-3 Steelers lead.
So why does it feel like no one can hold a lead these days?
In the case of four of the aforementioned double-digit comebacks, teams that were playing above their heads finally regressed to the mean over the course of 60 minutes.
With Chip Kelly's offense and, well, everything about the Jaguars, it was inevitable the Eagles would get off the mat against Jacksonville.
As the season progresses, it becomes less surprising that the Packers rallied to beat the Jets and more stunning that New York somehow found itself up by 18 points. An Aaron Rodgers team is never out of it against a lesser opponent, and there were still 40 minutes of game time left when the Jets reached their high-water mark.
As one would expect during a choke job, they also assisted the team making the comeback. The Jets looked to have tied the game at 31 on a Geno Smith touchdown pass to Jeremy Curley, but it was wiped out because of a timeout called by offensive coordinator Marty Mornhinweg, who legally can't even call one. "J-E-T-S!"
In the case of the leads squandered by the 49ers and Rams, both were padded by non-offensive touchdowns early in the game. St. Louis went up 21-0 on Dallas with a Janoris Jenkins interception return. San Francisco's first touchdown against Chicago was technically scored by the offense, but the 49ers had the benefit of an 8-yard field thanks to a blocked punt. At any rate, both of those leads were padded not because the offense was dominating the other team, but because they got some help. While the deficit may remain large, the trailing team is always in a better mental state when such touchdowns are scored – the reaction is, "Well, that was a freak play, we've still got this," rather than, "They just ran it down our throats for six minutes; when's the flight again?"
As for the poor Titans, just about everything that could go wrong did.
Quarterback Jake Locker was on pace for a career day early, but instead had a day that resembled most of his career – he left with an injury. Tennessee also shot itself in the foot with questionable decision-making in the fourth quarter, failing to convert and fourth-and-1 on its own 42 rather than attempting to pin the Browns deep with three minutes to go. Talk about sending a message to your defense – "Well, we knew you weren't going to stop them on a 90-yard drive, so we might as well put you on the field here."
Granted, choking is nothing new for the franchise that invented the template for the epic collapse when it was based in Houston.
Yes, there has been an unusual number of big comebacks early in the season. But none of them can really be called surprises outside of the Bears' win in Santa Clara. Like when your dad or big brother spotted you points in a game of driveway hoops, superior talent is eventually going to catch up.
Buccaneers admit mistake, boot Aguayo
In the NFL, it's always better to admit a mistake than to compound it. For the Buccaneers, the decision to burn a 2016 second-round pick on kicker Robert Aguayo has proven to be a mistake. The Buccaneers made the definitive admission of their error on Saturday, cutting Aguayo. He exits with $428,000 in fully-guaranteed salary [
more
]
Source: Mike Florio of ProFootballTalk
Powered by WPeMatico
Did Bucs put too much pressure on Aguayo?
After the Buccaneers surprised everyone by taking a kicker with the 59th overall pick in the draft, G.M. Jason Licht explained the move by heaping superlatives on the player. "I was very excited along with my staff and coaches about Roberto for a very long time," Licht told PFT Live in May 2016. "It's not [
more
]
Source: Mike Florio of ProFootballTalk
Powered by WPeMatico
Broncos holding their breath on Derek Wolfe
Only two days after losing Billy Winn for the year with a torn ACL, the Broncos are now sweating out another potentially serious injury along the defensive line. Via multiple reports, Broncos defensive lineman Derek Wolfe was carted off the field during practice on Saturday. It's being described as a right ankle injury by coach [
more
]
Source: Mike Florio of ProFootballTalk
Powered by WPeMatico