Mike Munchak Rejuvenates Pittsburgh Steelers Offensive Line
The Steelers offense reaches new heights with the help of their newly refined offensive line led by coach Mike Munchak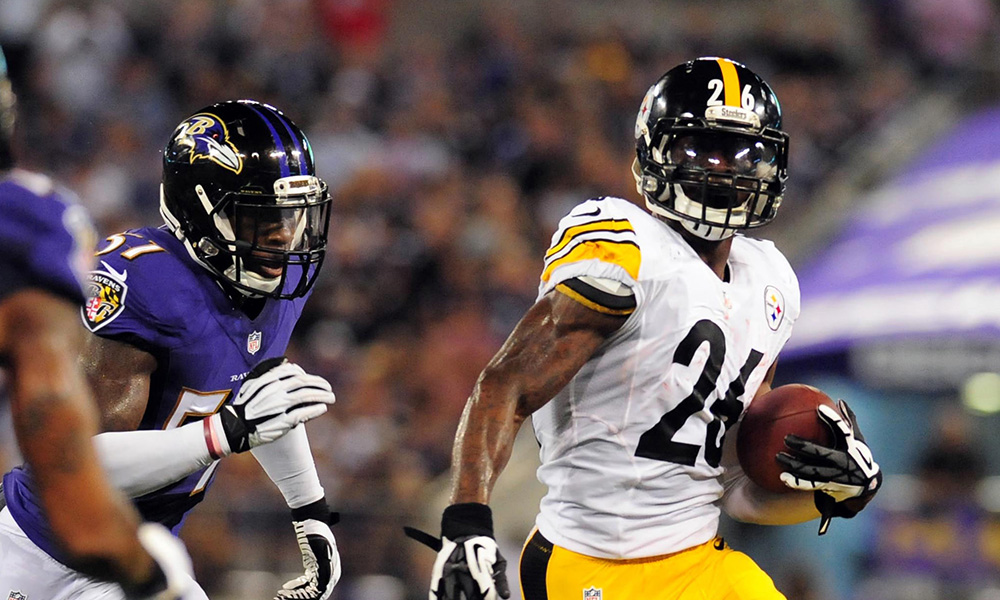 The Pittsburgh Steelers exited the playoffs last Saturday losing to their most bitter rival Baltimore Ravens, 30-17. The recent loss leaves both the organization and fans a bit disappointed, but plenty of signs point to Pittsburgh returning to their previous dominant form. They made the playoffs for the first time in two years and won their sixth AFC North division title since it was realigned in 2002.
One particular reason to look forward to next season is the play of their offensive line. Overlooked in the sea of success Pittsburgh had this season has been the signing they made on January 23, 2014. It wasn't a player they signed that day, but a coach. Nineteen days after being fired as head coach of the Tennessee Titans, Mike Munchak found his new coaching job in Pittsburgh.
In his first season as the offensive line coach Munchak made his impressive presence felt both on and off the field. Football runs through his veins spending the previous 33 years of his life in the NFL as a player or coach, having spent the previous 32 seasons with Tennessee Titans/Houston Oilers organizations. So it only seemed natural when every Pittsburgh offensive lineman expressed the deepest and most sincere admiration for their Hall of Fame coach who was enshrined back in 2001. Being named first or second-team All-Pro ten times and elected to nine Pro Bowls, Munchak definitely has earned his reputation and the respect of the men he now leads.
"Munch (Munchak) is awesome," said Steelers' guard David DeCastro. "He's really made the game of football fun."
How could it not be fun?
Their offense finished second in the NFL and rewrote their record book in nearly every offensive statistic that is recorded. The offensive records set in 2014 included points scored (436), total yards (6,577), total first downs (379) and individual 100-yard receiving games (12).
Third-year left tackle Mike Adams said Munchak made an immediate impact.
"Honest to God there as a day before any practices where me, (Kelvin) Beachum, and Dave (DeCastro) were sitting in his room talking with him and just getting an overview of how he sees things and things like that," said Adams. "You could tell right away he is a special guy. We're privileged to be around him."
Each offensive lineman conveyed a similar message similar to Adams. It is not just his on field impact they cherish it is also the way he interacts with them away from the gridiron. From the left side of the offensive line to the right each player talked about how Munchak goes beyond just the playing field to support and back his men.
"I love Coach Munch (Munchak) as far as a coach," said guard Chris Hubbard. "He has helped us out a lot this year, just not on the field but off the field too just by being a great person."
Under the tutelage of Munchak, the offensive line solidified itself as one of the best in the business after spending the last few years spinning its wheels as mediocre unit at best.
One of the most vital responsibilities of an offensive line is to keep the franchise quarterback (if you have one) upright and protected. Pittsburgh allowed on average 45 sacks per season between 2006-13, leaving two-time Super Bowl winning quarterback Ben Roethlisberger scrambling for his life. In 2014, under the direction of Munchak their franchise quarterback was sacked only 33 times, the lowest amount since 2005. It also marked the first time in his 11-year career that Roethlisberger played a full 16-game schedule in back-to-back seasons. He also set all-time Steelers' records in passing yards (4,952), completions (408), and touchdowns (32).
"He has meant a ton," left tackle Kelvin Beachum said of his first year offensive line coach. "He's been a rock when things are not going are way. Somebody we can always depend on and lean on."
Munchak spent the three previous seasons in Tennessee as their head coach and the Titans were a respectable 22-26.  The Titans slipped to 2-14 this year, one year removed from Munchak at the helm. It isn't out of the question that Munchak again garners attention from another organization that wants him to lead their team as head coach.
"Hope he stays," Beachum said. One of the best people I've ever been around."
After just one season with Munchak on Pittsburgh's coaching staff the unit has made a prompt turnaround after several years of less than satisfactory production.
Success just wasn't predicated on the passing game in Pittsburgh. The offensive line flourished helping second-year running back Le'Veon Bell to set the Steelers' single-season record for scrimmage yards (2,215), receptions (83), and receiving yards (854), by a running back. Bell went on to lead the AFC in rushing with 1,361 yards.
"He figures guys out," said guard Ramon Foster. "He's not a rah-rah type of guy but he knows how to get under your skin (to motivate you). He'll say something like, 'Why did that happen?'"
Foster laughed at the way he has the ability to be able to find the start button on each to the teams' offensive lineman.
"With Marcus (Gilbert) it's a different story," Foster smiled. "Those to go back-and-fourth its special the way he holds it together. He knows how to get the most out of us."
Pittsburgh certainly must be happy with the acquisition from nearly a year ago and bringing Munchak on board. If he continues to receive the rave reviews it might be a matter of time before he is again a hot candidate for a head coaching job.
Buccaneers admit mistake, boot Aguayo
In the NFL, it's always better to admit a mistake than to compound it. For the Buccaneers, the decision to burn a 2016 second-round pick on kicker Robert Aguayo has proven to be a mistake. The Buccaneers made the definitive admission of their error on Saturday, cutting Aguayo. He exits with $428,000 in fully-guaranteed salary [
more
]
Source: Mike Florio of ProFootballTalk
Powered by WPeMatico
Did Bucs put too much pressure on Aguayo?
After the Buccaneers surprised everyone by taking a kicker with the 59th overall pick in the draft, G.M. Jason Licht explained the move by heaping superlatives on the player. "I was very excited along with my staff and coaches about Roberto for a very long time," Licht told PFT Live in May 2016. "It's not [
more
]
Source: Mike Florio of ProFootballTalk
Powered by WPeMatico
Broncos holding their breath on Derek Wolfe
Only two days after losing Billy Winn for the year with a torn ACL, the Broncos are now sweating out another potentially serious injury along the defensive line. Via multiple reports, Broncos defensive lineman Derek Wolfe was carted off the field during practice on Saturday. It's being described as a right ankle injury by coach [
more
]
Source: Mike Florio of ProFootballTalk
Powered by WPeMatico