5 Teams That Could Make The Playoffs Next Season
Every year there's a few new playoff teams that missed the party a year ago. Find out if your team could be one of them in 2015!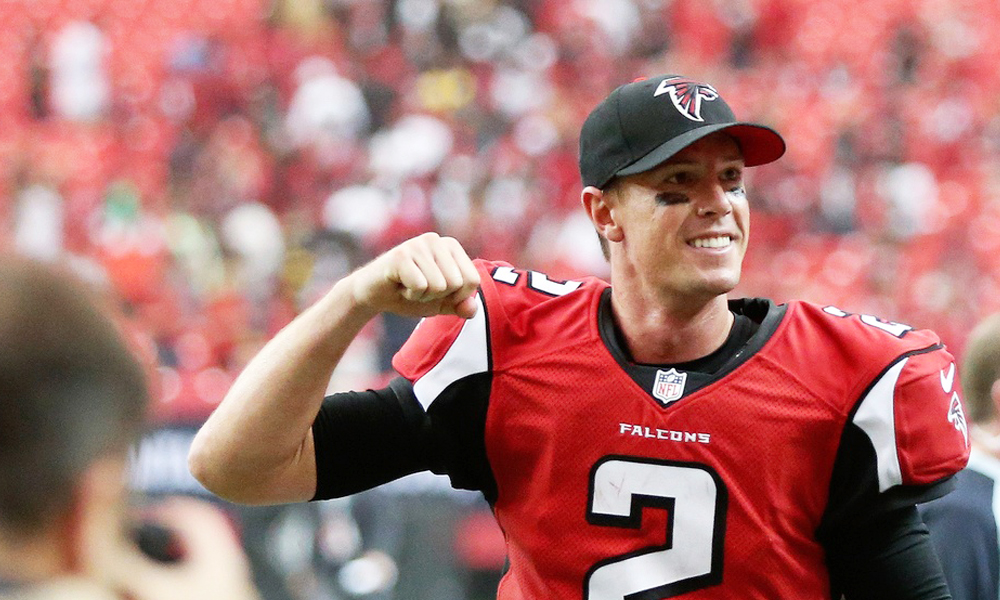 Every year there are a few teams that fall flat on their faces and miss the playoffs despite entering the year with huge expectations. This season it was the San Francisco 49ers and New Orleans Saints who left Super Bowl aspirations behind for a January of golf. On the flip side, each year there are typically surprising new teams in the playoffs that missed the tournament the year before. When the 2014 season began, even Dallas Cowboys' owner Jerry Jones didn't sound optimistic about the Cowboys chances, but this weekend the Cowboys will travel to Green Bay to take on the Packers for a chance to head to the NFC Championship game. Let's take a look at which teams could follow up this year's disappointments with a playoff run in 2015.
St. Louis Rams
There's no question that the Rams are talented, but this season ended in disappointment, in large part due to a gaping hole at quarterback. Finding a quarterback won't be easy as guys like Brian Hoyer and Ryan Mallett headline the free agency class, and it's unlikely Marcus Mariota or Jameis Winston will be available at the 10th overall pick, where the Rams are slated to select in the draft. If you assume the Rams can find a way to do better than Shaun Hill or Austin Davis under center next season, St. Louis will have a great shot to make a run at the playoffs, even in the tough NFC West. St. Louis only won six games this season, but their victories over the Seattle Seahawks and Denver Broncos showed how good this team can look when everything is working. Tre Mason gives the Rams a dynamic rushing attack that would only improve if the passing game wasn't so futile. With Jared Cook at tight end and Kenny Britt, Brian Quick and Tavon Austin on the outside, St. Louis has enough weapons on offense that they could certainly put points on the board if they find an answer at the quarterback position. While they could strengthen the secondary, the Rams front seven is ferocious and will only be more effective when they have an offense that can get them the lead. St. Louis is a very good to great quarterback away from being Super Bowl contenders, but as long as they find someone above average to sling the rock around, they will likely be in contention for a playoff spot in 2015.
Houston Texans
The Texans are practically the AFC's version of the Rams. Houston won nine games this season, but you'd suspect St. Louis may have done the same playing in the AFC South. While the NFC South may have been the league's worst division in 2014, the AFC South had the Jacksonville Jaguars and Tennessee Titans combine for five wins, which makes Houston's 9-7 record a little less impressive.  Offensively, the Texans could be explosive with a little help on the offensive line, and of course, a quarterback. Arian Foster is aging, but he's still one of the league's most dynamic tailbacks, and Andre Johnson and DeAndre Hopkins are one of the league's best wide receiving tandems. It's easy to forget how great Johnson is, and how impressive Hopkins can look at times, when they're hampered by guys who can't get them the football on a consistent basis. Like the Rams, the Texans are very good on defense with players like Brian Cushing, Johnathon Joseph, and the world's best defensive player J.J. Watt. If the Texans get Jadeveon Clowney playing to the level that's expected out of him, blocking him and Watt at the same time will be some task.  The Texans were in playoff contention despite having Ryan Fitzpatrick at quarterback much of this season. If they can find someone even a little more effective at quarterback, they've got a great shot to be playing in January a year from now.
Miami Dolphins
The Dolphins might not be quite as talented as the Rams or Texans, but they're a lot closer than people think, and unlike St. Louis or Houston, Miami is sure who will be taking snaps from center next season. There were some bumps in the road, but Ryan Tannehill and the Dolphins offense took a step forward this season under first year offensive coordinator Bill Lazor. The Dolphins could still use some depth across the offensive line and at running back, but for the first time in a long time, Miami is pretty good at receiver. Brian Hartline is a solid, underrated player, and while the Dolphins would like to see more from him, Mike Wallace is always a threat. Also, while most of the talk about this year's great rookie class of receivers focused on the first rounders, Jarvis Landry quietly finished second among all rookie receivers and led the Dolphins with 84 catches. The Dolphins don't have a ton of cap space, and need to resign Jared Odrick, so you shouldn't expect any huge splashes for them in free agency, but if they can sure up a couple of key spots, and the offense continues to progress under Bill Lazor, it wouldn't be a surprise if the Dolphins made the playoffs for the first time since 2008 next year.
 New York Giants
What's interesting about the Giants is the team had a lot of turnover a year ago, and it's likely to happen again this offseason. New York will likely try to re-sign defensive end Jason Pierre-Paul and safety Antrel Rolle, but the team knows they can't overpay for either of them with the team's biggest need being offensive line help. Rolle has made it clear that he'd like to finish his career with the Giants while Pierre-Paul has made no secret of his desire to break the bank with this being his second NFL contract. The Giants know that their biggest issue this season was health, and if they can avoid leading the league in players on injured reserve, that should help as much as any free agent move. Defensively, the Giants need help all over the place. The corners are solid when healthy, but the team needs safety help whether or not Rolle returns, and there's a desperate need to upgrade the linebacker position and at pass rusher. If Pierre-Paul bolts, expect the Giants to look at defensive end early in the draft, as this year's crop of free agent defensive ends is far from impressive after Pierre-Paul. A fact that might just push the Giants into placing the franchise tag on Pierre-Paul. Despite the fact the Giants need help across the offensive line, it's the offense that should have Giants fans optimistic. If the Giants can improve the offensive line play, this could be one of the best offenses in football next season. Despite the poor offensive line play, and a less than impressive run game this season, Eli Manning had one of the best years of his career as he finished the season with 30 touchdowns which is just one less than his career high.  More impressively, Manning followed his atrocious 27 interception season a year ago with just 14 interceptions in 2014, which is tied for his career low. While many found Bob McAdoo saying he wanted Manning to complete around 70 percent of his passes this season laughable, Manning completed a career high 63.1 percent of his passes and was very close to the 70 percent mark during the Giants final five games. Considering the season Odell Beckham, Jr. had without getting any snaps during training camp or during the team's first four games, the return of Victor Cruz, and the offense's progression under Bob McAdoo, the Giants might be good enough offensively to carry them into the playoffs, even if the defense is still mediocre.
Atlanta Falcons
While we all had a good time poking fun at the NFC South and the Atlanta Falcons this season, it's only fair to mention just how decimated this team was by injury. The Falcons lack talent in key spots on defense, but this roster was more talented than their season showed. The offensive line was a mess all season, but before injuries, they were actually a pretty solid unit. Jake Matthews did a commendable job for a rookie being thrown in at left tackle, but that wasn't supposed to be his job. Matthews filled in admirably, but there's no question that the offensive line would have been more effective with Sam Baker at left tackle and Matthews at right tackle where he was slated to start his career. Losing Baker would have been difficult enough, but the team continued to suffer injuries across the offensive line, and it seemed as if Matthews was the only constant throughout the season. The Falcons got so banged up on the offensive line in Minnesota that after an injury to center Joe Hawley they had to shift so many players around that they finished the game with tight end Levine Toilolo at right tackle. The Falcons defense is terrible, but the fact is the offense was really affected by injury this season. A year ago the Tampa Bay Buccaneers only selected offensive players during the NFL draft. The Falcons may want to consider doing the same thing, only on the defensive side of the ball come April. Yes, they could probably use a tailback and a tight end, but the issues on the defensive side of the ball are so much more glaring. It will be interesting to see if the Falcons next head coach will decide he wants to run a 4-3 or 3-4 defense, because they don't really have good players for either scheme. Sure, last year's free agent signings Paul Soliai and Tyson Jackson are better suited for a 3-4, but they don't have a dynamic 3-4 pass rushing linebacker on the roster, and it's tough to succeed in that defense without one. It would likely be easier to push Jackson inside to defensive tackle than it would be to find a pass rushing linebacker. The Falcons need help on all levels of their defense, so you shouldn't expect them to go deep in the playoffs, but their offense is good enough, and their division is bad enough, that any improvement on that side of the ball might just get them back in the dance.
Buccaneers admit mistake, boot Aguayo
In the NFL, it's always better to admit a mistake than to compound it. For the Buccaneers, the decision to burn a 2016 second-round pick on kicker Robert Aguayo has proven to be a mistake. The Buccaneers made the definitive admission of their error on Saturday, cutting Aguayo. He exits with $428,000 in fully-guaranteed salary [
more
]
Source: Mike Florio of ProFootballTalk
Powered by WPeMatico
Did Bucs put too much pressure on Aguayo?
After the Buccaneers surprised everyone by taking a kicker with the 59th overall pick in the draft, G.M. Jason Licht explained the move by heaping superlatives on the player. "I was very excited along with my staff and coaches about Roberto for a very long time," Licht told PFT Live in May 2016. "It's not [
more
]
Source: Mike Florio of ProFootballTalk
Powered by WPeMatico
Broncos holding their breath on Derek Wolfe
Only two days after losing Billy Winn for the year with a torn ACL, the Broncos are now sweating out another potentially serious injury along the defensive line. Via multiple reports, Broncos defensive lineman Derek Wolfe was carted off the field during practice on Saturday. It's being described as a right ankle injury by coach [
more
]
Source: Mike Florio of ProFootballTalk
Powered by WPeMatico