HOF Voter Defends Decision To Vote Against T.O.
Find out what one voter had to say about not voting for Terrell Owens.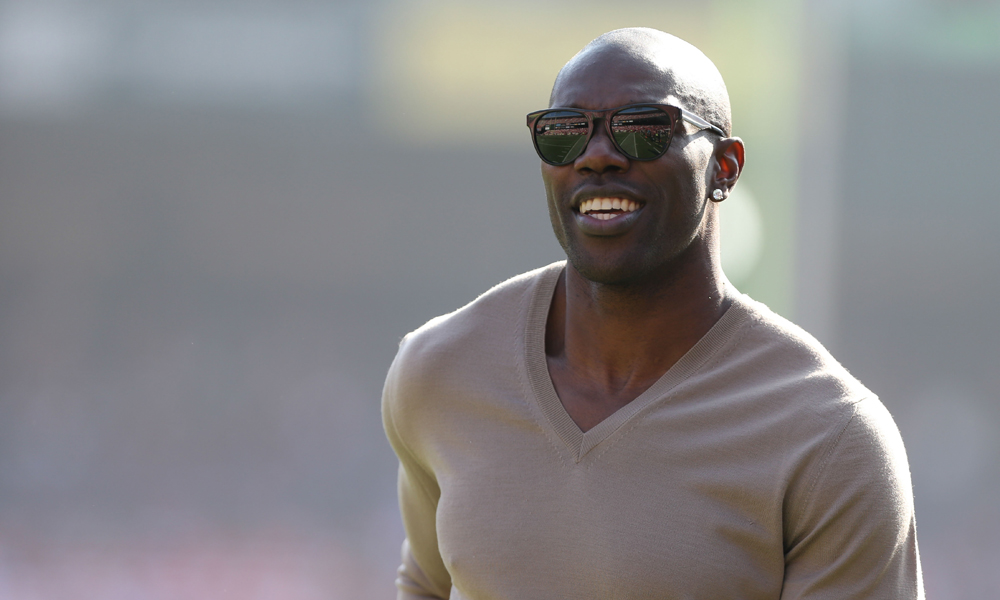 When Terrell Owens didn't get voted into this year's Hall of Fame class, it created tons of conversation throughout the football landscape and for good reason. First of all, Owens is second all-time in receiving yards with 15,934 and he's third in receiving touchdowns with 153.
Despite having those career accomplishments, it wasn't enough for Hall of Fame voter Vic Carucci.
"[Hall of Famer and Hall of Fame voter Dan Fouts] looked at the fact that at the height of Owens' career, three teams — the San Francisco 49ers, Philadelphia Eagles, and Dallas Cowboys — all were willing to let him go," Carucci writes. "Owens' inability to stick with the Niners, Eagles, and Cowboys is significant because it goes to the heart of the problem that numerous people with whom I have spoken about him have: He was a horrible teammate."
Carucci continued on.
"The common assessment of Owens was that his greatness was more than offset by the way he consistently pulled apart the fabric of each of those teams," Carucci writes. "That is where Hall-of-Famers, such as Fouts, have their biggest issues with Owens. That is where the many other Hall-of-Famers with whom I spoke about all the finalists told me, to a man, they did not want Owens on their team. I simply could not ignore that."
If this continues to be the criteria Owens gets judged off of then he'll never make it to Canton, but if you just look at his on the field production, there's no question he should get in.
Source: Buffalo News
Buccaneers admit mistake, boot Aguayo
In the NFL, it's always better to admit a mistake than to compound it. For the Buccaneers, the decision to burn a 2016 second-round pick on kicker Robert Aguayo has proven to be a mistake. The Buccaneers made the definitive admission of their error on Saturday, cutting Aguayo. He exits with $428,000 in fully-guaranteed salary [
more
]
Source: Mike Florio of ProFootballTalk
Powered by WPeMatico
Did Bucs put too much pressure on Aguayo?
After the Buccaneers surprised everyone by taking a kicker with the 59th overall pick in the draft, G.M. Jason Licht explained the move by heaping superlatives on the player. "I was very excited along with my staff and coaches about Roberto for a very long time," Licht told PFT Live in May 2016. "It's not [
more
]
Source: Mike Florio of ProFootballTalk
Powered by WPeMatico
Broncos holding their breath on Derek Wolfe
Only two days after losing Billy Winn for the year with a torn ACL, the Broncos are now sweating out another potentially serious injury along the defensive line. Via multiple reports, Broncos defensive lineman Derek Wolfe was carted off the field during practice on Saturday. It's being described as a right ankle injury by coach [
more
]
Source: Mike Florio of ProFootballTalk
Powered by WPeMatico