Five Teams Facing Early Must-Win Games
To quote Woody from Toy Story: "This is the perfect time to panic!"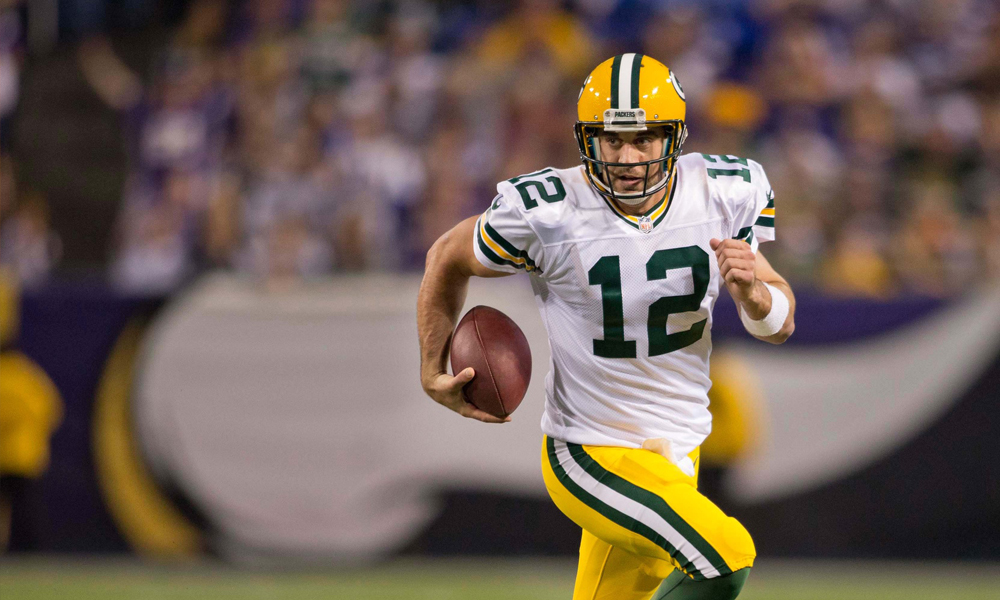 To quote Woody from Toy Story: "This is the perfect time to panic!"
Several NFL clubs with legitimate playoff aspirations are off to 1-2 starts. A win this week would get them back to .500, while a loss would put them in a serious early-season hole. Although the Philadelphia Eagles started 1-3 last season and rallied to make the playoffs, history shows the odds are stacked against teams who leave September with just a single win on their resumé.
Here is a look at five teams facing must-win games in Week 4.
Green Bay Packers (1-2) at Chicago Bears (2-1)
If not for a controversial (and illegal) timeout by the New York Jets in Week 2, the Packers may be saddled with an 0-3 record. Instead, they have a chance to get back to .500 this week in the most gratifying way possible — by going into the home of their arch rival and coming out with a win.
The Packers have several problems right now: their rushing attack is ranked No. 26; their offensive line is struggling to find cohesion; and their defense isn't getting off the field on third down. If Green Bay does not fix those problems before it battles the Bears, it will find itself hosting the Minnesota Vikings in Week 5 in what could become the NFC North's basement bowl.
Tennessee Titans (1-2) at Indianapolis Colts (1-2)
Here is another divisional matchup where the pressure is squarely on the road team. True, both teams enter this contest with 1-2 records. However, Indianapolis' two losses came against the reigning AFC champs, the Denver Broncos, and the undefeated Eagles. The Titans, after an impressive season-opening win in Kansas City, have dropped their lost two games by a combined score of 59-17.
Tennessee needs this win to prove it is ready to contend in what should be a wide-open AFC South. The Titans may have to get it done without starting QB Jake Locker, who is battling a wrist injury, but backup Charlie Whitehurst is a veteran and well versed in Ken Whisenhunt's offense.
The only catch is Whitehurst has not started a game since 2011.
"Just because he hasn't played doesn't mean he can't play," said Whisenhunt of Whitehurst.
If the Titans are serious about snapping their five-year playoff drought, the journey begins in earnest on Sunday.
San Francisco 49ers (1-2) vs. Philadelphia Eagles (3-0)
A 1-3 start is not a death sentence. However, it would be devastating for a 49ers team that shares a division with two of the top three teams in the conference: the reigning Super Bowl champs, the Seattle Seahawks, and the undefeated Arizona Cardinals. If San Francisco loses on Sunday, it will likely have to finish the season on a 9-3 tear just to capture the NFC's final wildcard spot.
This matchup has the potential to end badly for San Francisco. The 49ers have been terrible in the second halves of games this season, being outscored by a combined score of 52-3 after intermission. The Eagles, on the other hand, are the kings of strong finishes, overcoming double-digit deficits in each of their victories. Coach Jim Harbaugh must keep his foot on the pedal for a full 60 minutes (or more) in order for his team to score a hugely important win.
New Orleans Saints (1-2) at Dallas Cowboys (2-1)
The Saints finally broke into the win column last week against the Vikings. But even then, New Orleans won by just 11 points against a Minnesota team playing without its franchise player (Adrian Peterson) and its starting quarterback (Matt Cassel broke his foot in the second quarter). A strong performance by the Saints this week on Sunday Night Football would go a long way towards reminding everybody how potent Drew Brees & Co. can be.
The good news for the Saints is the Cowboys love mediocrity. Dallas has started 2-2 every year since 2011 and has not enjoyed a winning September since 2008. New Orleans must take advantage on Sunday or risk losing even more ground to the Atlanta Falcons and Carolina Panthers.
Chiefs (1-2) vs. Patriots (2-1)
After opening the season 0-2, the Chiefs are in position to rebound nicely as they look to make consecutive playoff appearances for the first time since 1994-95. If Kansas City conquers the visiting Patriots, it will get back to 0.500 and be assured of finishing September no more than a game back in the AFC West.
"We look forward to the challenge of playing the Patiots," Andy Reid said. "It's always fun to play on Monday night, it's a privilege to be able to do that. And to be able to play against a good opponent like the Patriots is another nice thing."
The challenge of overcoming the Patriots is not as daunting as it may have seemed when the schedule first came out. New England dropped its season opener to a Miami Dolphins team that has looked awful since, then last week eked out a seven-point home victory over the winless Oakland Raiders. Bill Belichick's group will certainly put it together at some point … the Chiefs must ensure that doesn't happen before October.
Buccaneers admit mistake, boot Aguayo
In the NFL, it's always better to admit a mistake than to compound it. For the Buccaneers, the decision to burn a 2016 second-round pick on kicker Robert Aguayo has proven to be a mistake. The Buccaneers made the definitive admission of their error on Saturday, cutting Aguayo. He exits with $428,000 in fully-guaranteed salary [
more
]
Source: Mike Florio of ProFootballTalk
Powered by WPeMatico
Did Bucs put too much pressure on Aguayo?
After the Buccaneers surprised everyone by taking a kicker with the 59th overall pick in the draft, G.M. Jason Licht explained the move by heaping superlatives on the player. "I was very excited along with my staff and coaches about Roberto for a very long time," Licht told PFT Live in May 2016. "It's not [
more
]
Source: Mike Florio of ProFootballTalk
Powered by WPeMatico
Broncos holding their breath on Derek Wolfe
Only two days after losing Billy Winn for the year with a torn ACL, the Broncos are now sweating out another potentially serious injury along the defensive line. Via multiple reports, Broncos defensive lineman Derek Wolfe was carted off the field during practice on Saturday. It's being described as a right ankle injury by coach [
more
]
Source: Mike Florio of ProFootballTalk
Powered by WPeMatico