Can You Still Win A Super Bowl With A Game Manager?
Former NFL QB Jeff Carlson discusses what type of QB it takes to win a Super Bowl.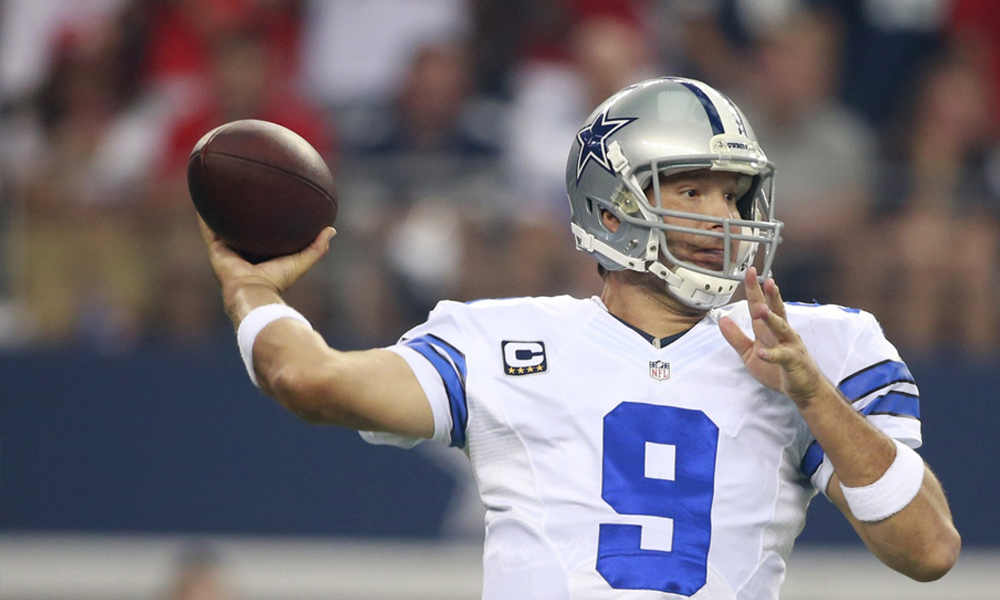 Game-manager, when discussing quarterbacks, can be a dirty word.  It usually simply means, not a star and not physically talented.  It isn't a clearly defined term, with many players falling in a muddy mixture between star and game-manager.  But, game-managers can win Super Bowls; Usually because the team plays more like a team and doesn't wait around for the superstar to win it for them.  Although Peyton Manning has smashed every passing record known to man, the reason they lost to the Seahawks in the Super Bowl last season and the New Orleans Saints in Super Bowl XLIV, was the team or management did not do enough to help make him a manager instead of a savior.
Teams are always looking for their franchise quarterback, the player to lead them for the next decade or so.  And many of those teams stake their future on them by reaching up in the draft to find their savior.  The Denver Broncos are the best case for explaining the scenario.  John Elway was an incredible talent and took his team to three Super Bowls, failing in each to what most would consider game-manager type quarterbacks on the other side of the field.  When the Broncos drafted running back Terrell Davis, Elway was able to take the pressure from his shoulders and manage the game, giving him two Lombardi Trophies to ride off into the sunset with and change the perception of his hall-of-fame career.
Today's John Elway is Tony Romo.  Romo didn't come into the league with the fanfare or controversy of John Elway, but Cowboys' fans were looking to fill the void left by superstar Troy Aikman.  Romo shouldn't have to be a superstar, but without Emmitt Smith and Michael Irvin, he has been trying to be everything to everyone for a long time and the team has met with futility at 8-8 the last three years.  Now that DeMarco Murray has broken onto the season and broken a long standing NFL record by starting the season with seven games rushing for over 100 yards, it has allowed Tony Romo to become much more of a game-manager and the team is having success it hasn't had in quite a while.  Injuries could derail Dallas' great start, but barring those, Romo's current role of game-manager and not savior should help them get closer to forgetting about Troy Aikman.
I have written previously about Russell Wilson's game-management skills and how the Seattle Seahawks were making themselves the model offense for the NFL.  They have hit a couple of pot holes in the last few weeks and with the trade of Percy Harvin, obviously have internal issues that may or may not have been resolved with his departure, but I still expect Wilson to lead his team back to the top of that division before this season is over.  And if the Denver Broncos want to win the Super Bowl instead of just make another appearance in one, they better hope running back Ronnie Hillman or someone else can take pressure off of Manning, because if they run into another tough defense like Seattle, history says their one-dimensional leaning on their superstar quarterback will not be enough.
So, game-manager shouldn't be a dirty word.  There are more of those than stars in the league and arguably as many or more Super Bowls won by game-managers than superstars. So if your team doesn't have a marquee name at quarterback don't fret, you still have a chance of winning it all if management has put the rest of the pieces together to make a great team.
Buccaneers admit mistake, boot Aguayo
In the NFL, it's always better to admit a mistake than to compound it. For the Buccaneers, the decision to burn a 2016 second-round pick on kicker Robert Aguayo has proven to be a mistake. The Buccaneers made the definitive admission of their error on Saturday, cutting Aguayo. He exits with $428,000 in fully-guaranteed salary [
more
]
Source: Mike Florio of ProFootballTalk
Powered by WPeMatico
Did Bucs put too much pressure on Aguayo?
After the Buccaneers surprised everyone by taking a kicker with the 59th overall pick in the draft, G.M. Jason Licht explained the move by heaping superlatives on the player. "I was very excited along with my staff and coaches about Roberto for a very long time," Licht told PFT Live in May 2016. "It's not [
more
]
Source: Mike Florio of ProFootballTalk
Powered by WPeMatico
Broncos holding their breath on Derek Wolfe
Only two days after losing Billy Winn for the year with a torn ACL, the Broncos are now sweating out another potentially serious injury along the defensive line. Via multiple reports, Broncos defensive lineman Derek Wolfe was carted off the field during practice on Saturday. It's being described as a right ankle injury by coach [
more
]
Source: Mike Florio of ProFootballTalk
Powered by WPeMatico