Brady and Belichick are keys to Patriots decade and a half of dominance
We are watching the greatest dynasty of our time and they're not fully appreciated.
We often talk about whether or not Tom Brady is the greatest quarterback of all time, but what about his team?
The New England Patriots are the single most dominant team in the last 15 years—arguably ever.
This is a team which has not had a losing season since 2000, when they went 5-11. In the intervening time, New England has won 196 regular season games while losing just 60. They've only been below .500 once (a 7-9 season in 2002) and missed the playoffs twice (2002 and during a Brady-less 2008 season where they still had 11 wins).
They've won four Super Bowls, two back-to-back and three in four years and they have only lost in their first playoff game twice.
It's not surprising, or at least it shouldn't be, that this all coincides with the arrival of both Tom Brady and head coach Bill Belichick. Both arrived in 2000, though Brady didn't make an impact until 2001.
Like any team, the Patriots have turnover both among their coaching staff and on the player roster, but those two people are constants, and it makes it easier to build around that consistency.
Brady's ability—even now in the waning years of his career—has made mediocre receivers look like Hall of Famers at times, and made even fading elite players like Randy Moss look like their old selves again.
Once you get to the Super Bowl, there are few people who can win you a game like Brady.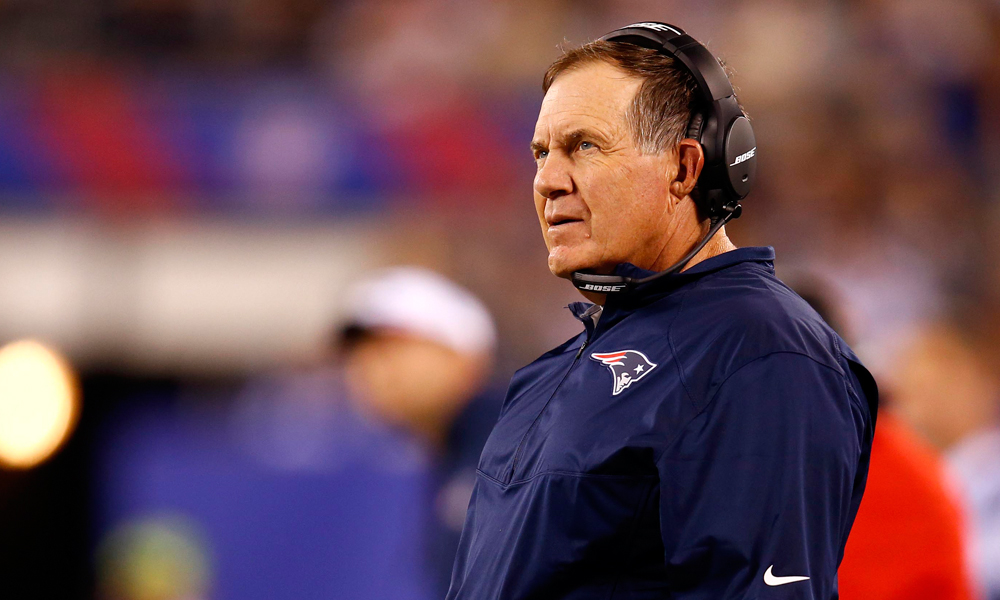 Some of the credit goes to Belichick on that, as he has shown a knack for repurposing players who others have cast off. Is there another coach who would have seen the potential for Wes Welker or Julian Edelman? Or taken a chance on a broken down Moss or a malcontent Corey Dillon?
Belichick also has a knack for knowing when to kick players to the curb. While at times his decisions make us wonder what he is thinking, more often than not we find out he was right.
While it's hard to know exactly where is came from the fabled "Patriot Way" has created a culture of accountability and purposefulness which has propelled the postseason many times.
Yes, roll your eyes if you must, but how often are Patriots players in the news during the season for the wrong reasons? Aaron Hernandez is an outlier—more often than not, the team keeps its head down and works.
If you aren't pulling your weight or you're not on board with the way things get done in Foxboro, you will find yourself on an airplane to Cleveland very quickly.
Of course, the elephant in the room is the overall weakness of the AFC. Is it really hard to be this dominant when the AFC has just a handful of competitive teams? Is it hard to beat the teams in the AFC East week after week?
It's a valid criticism, though some dominant teams in the NFC—the Seattle Seahawks, the Green Bay Packers and for a time, New Orleans Saints—have their own soft divisions on a frequent basis.
The reality is, even in a weak division—which the AFC East isn't always—it is hard to win year after year.
Yet the Patriots do it anyway, and could add a fifth Super Bowl to their total over the last 15 years.
No matter what you think of them, it's an impressive feat for any franchise.
Did Bucs put too much pressure on Aguayo?
After the Buccaneers surprised everyone by taking a kicker with the 59th overall pick in the draft, G.M. Jason Licht explained the move by heaping superlatives on the player. "I was very excited along with my staff and coaches about Roberto for a very long time," Licht told PFT Live in May 2016. "It's not [
more
]
Source: Mike Florio of ProFootballTalk
Powered by WPeMatico
Broncos holding their breath on Derek Wolfe
Only two days after losing Billy Winn for the year with a torn ACL, the Broncos are now sweating out another potentially serious injury along the defensive line. Via multiple reports, Broncos defensive lineman Derek Wolfe was carted off the field during practice on Saturday. It's being described as a right ankle injury by coach [
more
]
Source: Mike Florio of ProFootballTalk
Powered by WPeMatico
Buccaneers admit mistake, boot Aguayo
In the NFL, it's always better to admit a mistake than to compound it. For the Buccaneers, the decision to burn a 2016 second-round pick on kicker Robert Aguayo has proven to be a mistake. The Buccaneers made the definitive admission of their error on Saturday, cutting Aguayo. He exits with $428,000 in fully-guaranteed salary [
more
]
Source: Mike Florio of ProFootballTalk
Powered by WPeMatico