5 important, but forgotten plays from Super Bowl LI
The Dont'a Hightower strip-sack. The Trey Flowers sack which knocked the Atlanta Falcons out of field goal range. The Julian Edelman catch.
All plays we are still talking about. What about the ones which were either overshadowed by these other moments, or ignored altogether?
There are many of those plays, but we've picked out the five biggest ones we aren't talking about for you today.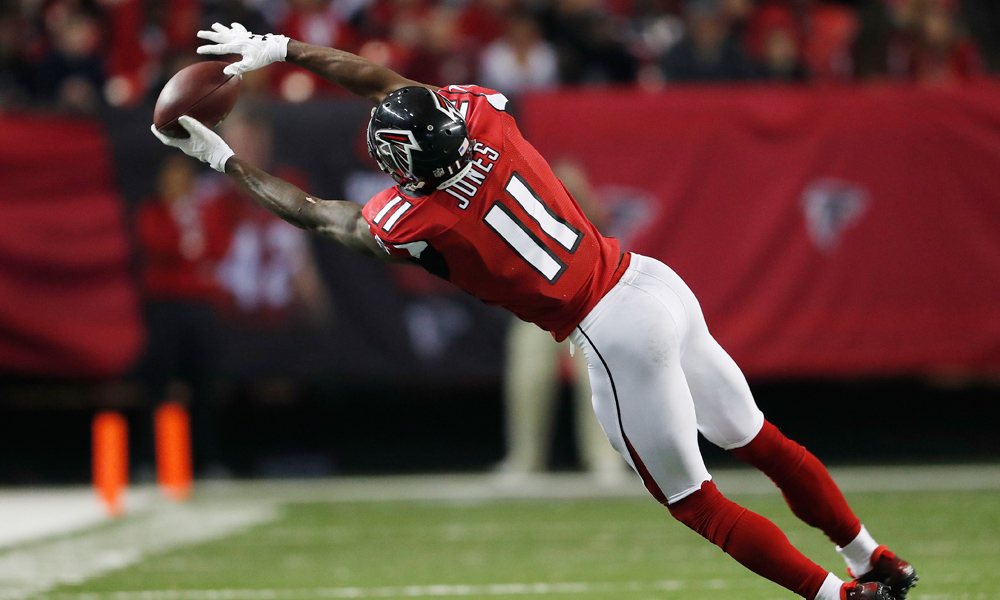 Julio Jones' Big Catch
Yes, to some extent it's still being talked about, but Jones' incredible catch along the sideline in the fourth quarter has become more of a focal point to question why the Falcons coaching staff abandoned the run after that catch (save for one -1 attempt by Devonta Freeman).
Which is a tremendous shame, because that was one of the best catches we've ever seen—in or out of a Super Bowl. It's been overshadowed by Edelman's catch as well, understandably, despite the fact that it took far more skill to haul in Jones' catch.
He extended the drive, put the Falcons in position to kick what would have been a game winning field goal or at least a chance to drain the clock further.
However, unless you live in Atlanta, it seems like this catch has become an afterthought.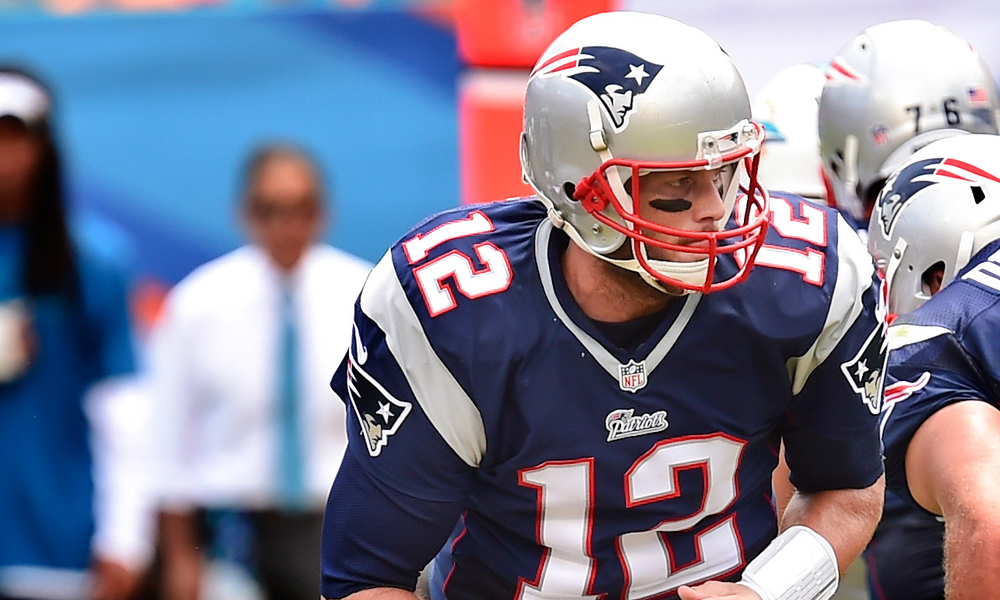 Brady's Pick Six
In our rush to crown Brady, his performance and the comeback as the "greatest ever" we seem to be willing to overlook the fact that for three quarters, Tom Brady played more like Geno Smith than a Hall of Fame quarterback.
The worst moment—and there are a lot of overthrows, misfires and hiccups to choose from—was undoubtedly the pick-six he threw near the end of the half.
There are so many aspects of this worth noting. The fact that it shifted momentum away from the Patriots, who were finally back on track and driving after LeGarrette Blount's fumble. Or the fact that it was the rare moment when a rub route didn't work for the Patriots. Or that Brady didn't seem to see the corner Rob Alford lurking in his throwing line.
Suddenly, the Falcons were up 21-0 and it looked like it was all over.
None of this matters anymore because of the fourth quarter, where Brady managed to cram four quarters of Brady-level incredible into 15 minutes. It was a huge moment for the game, though, and looked very much like a dagger in the collective heart of the Patriots.
Turns out there was a whole lot of ballgame left and now we are pretty much forgetting all about this.
Blount on the carry.
Blount with the FUMBLE.

This @AtlantaFalcons D came to play! #SB51 https://t.co/EbZRVrlf2E

— NFL (@NFL) February 6, 2017
Blount's Fumble
Next to Brady's pick-six, no moment looked more damaging to the Patriots' efforts than LeGarrette Blount's second-quarter fumble. The Patriots were finally driving, and after a 27-yard catch by Julian Edelman, they were on Atlanta's 33-yard line looked like they might get on the board.
Then linebacker Deion Jones makes a tremendous play, ripping the ball from Blount's grasp so Alford could recover it.
Five plays and 71 yards later, the Falcons were on the board and up 7-0. The Patriots continued to struggle and Blount saw his workload reduced to very little. He finished the half with eight carries, toting the ball just three more times in the second quarter and a total of six more times for the entire game.
Maybe Blount's fumble wasn't what seemed to move the Patriots away from the run game. But it sure seemed to signal a reduction in rushing attempts which only got worse when the Patriots fell further behind.
OH MY GOD, JULIAN EDELMAN! #SB51 #Patriots https://t.co/YtvHwsaCbT

— NFL (@NFL) February 6, 2017
Challenging Edelman's catch
There is an argument that Dan Quinn calling for a challenge when Edelman made his ridiculous catch was the right move. To many on social media and in the broadcast booth it seemed as if the ball was caught—something the Falcons booth should have seen. However, the Falcons were desperate and barely holding on to the lead.
That last timeout might have been a nice thing to have with just under a minute to go though.
We can argue all we want about whether the ball hit the ground or not, but it seemed pretty obvious that Edelman had possession and the challenge a wasted one.
Along with a timeout which the Falcons could have used to perhaps set up a game winning field goal.
Jake Matthews' fourth quarter holding penalty
The former first round pick was flagged for two holding calls on Super Bowl Sunday, both in the second half and both killing drives.
We could spend time on both of them, but the reality is that the fourth quarter version was the real problem.
The Falcons, up by just eight points, were trying to get into field goal position and add points. Julio Jones made his ridiculous catch, which was followed up with a -1 yard run by Devonta Freeman and a seven-step drop my Matt Ryan resulting in a 12-yard sack.
On 3rd and 23, the Falcons were on the 35 yard line—not an easy kick, but certainly something Matt Bryant was capable of making. Ryan again dropped back, this time completing a 9-yard pass to Mohamed Sanu which would have given Bryant an easier kick.
Unfortunately, the play was called back due to Matthews' holding penalty and instead of a fourth down kick on the 26 yard line, it was 3rd and 33 on the 45 yard line. Ryan's next pass was incomplete and the Falcons punted.
How different might things have gone if Matthews hadn't held on the play? Would the Falcons have kicked the field goal and gone up 11 points? Would that have sealed the Patriots' fate?
It's the little things which make or break a championship team. In this case, it was as simple as a yellow flag near the end of a game.
Buccaneers admit mistake, boot Aguayo
In the NFL, it's always better to admit a mistake than to compound it. For the Buccaneers, the decision to burn a 2016 second-round pick on kicker Robert Aguayo has proven to be a mistake. The Buccaneers made the definitive admission of their error on Saturday, cutting Aguayo. He exits with $428,000 in fully-guaranteed salary [
more
]
Source: Mike Florio of ProFootballTalk
Powered by WPeMatico
Did Bucs put too much pressure on Aguayo?
After the Buccaneers surprised everyone by taking a kicker with the 59th overall pick in the draft, G.M. Jason Licht explained the move by heaping superlatives on the player. "I was very excited along with my staff and coaches about Roberto for a very long time," Licht told PFT Live in May 2016. "It's not [
more
]
Source: Mike Florio of ProFootballTalk
Powered by WPeMatico
Broncos holding their breath on Derek Wolfe
Only two days after losing Billy Winn for the year with a torn ACL, the Broncos are now sweating out another potentially serious injury along the defensive line. Via multiple reports, Broncos defensive lineman Derek Wolfe was carted off the field during practice on Saturday. It's being described as a right ankle injury by coach [
more
]
Source: Mike Florio of ProFootballTalk
Powered by WPeMatico