Just like that, the season is over before it's even over. With one...
More Headlines
NFL Wire News

Arizona Cardinals coach Bruce Arians told reporters Monday that he is leaning toward starting rookie Logan Thomas over Ryan Lindley at quarterback this week against the San Francisco 49ers. Arians said he had not made a final decision and likely would go back to Lindley if Thomas struggled. Lindley, making just his fifth career... [Read More]
The Latest Chats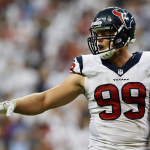 All topics are on the table as Football Insiders' managing editor Charlie Bernstein answers your questions. ...

NFL NEWS
Insiders On Facebook