Only two days after losing Billy Winn for the year with a torn...
More Headlines
NFL Wire News

The New England Patriots signed rookie linebacker Deontae Skinner to the 53-man roster from the practice squad on Saturday and released linebacker Darius Fleming. Skinner, 23, was originally signed by New England as a rookie free agent out of Mississippi State on May 12. The 6-foot-2, 250-pounder was released by the Patriots on Aug.... [Read More]
The Latest Chats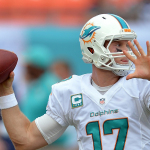 Mark Gunnels hosts his weekly NFL Chat at 1:00 PM EST...

NFL NEWS
Insiders On Facebook