What the NFC also-rans need to do to make the playoffs again
How do the NFC teams who missed the playoffs get back next year?
Earlier this week, we broke down what the non-playoff teams in the AFC need to do to get competitive and in the playoffs again. Well, it turns out there were some NFC teams who missed the playoffs as well.
Some barely missed a playoff berth, some were never in the conversation and others were in between. They all have one thing in common—a long offseason to think about what went wrong.

Tampa Bay Buccaneers
The Bucs almost made it, but losses to Dallas and New Orleans sealed their fate. You could make the argument that had they began the season better than 3-5, they wouldn't have been so precariously perched at the end of the season. Their five-game win streak never could dig them out of the early hole.
Aside from health—the backfield, in particular, saw too many banged up players—the key to a rebounding season or progress to the next level at all starts with the defense.
There is far too much talent for this defense to play the way it has the last few years. Whether there are players who must be removed or coaching adjustments which have to be made, the Bucs will continue to play under their potential as long as the defense is inconsistent.
The good news is, on the whole, the Bucs defenders played much better in the second half of the season, holding teams under 21 points during each of their five wins during the streak between Week 10 and Week 14.
Unfortunately, as we saw in Weeks 15 and 16 when the defense is bad, the team loses.
Improve the consistency of the defense and, along with continuing improvements from Jameis Winston and the passing offense, this should be a team in the mix every year.

Washington
What happened down the stretch to Washington?
Before we get into the weeds here, they may be dealing with losing their offensive coordinator. Sean McVay is a name attached to a few head coaching jobs, including the LA Rams, and if that comes to pass Washington will have to start with any changes there. The upside is, this is Jay Gruden's offense and as long as he is there, it shouldn't change much.
As long as we're talking about departing OCs, we should ask if the team sticks with Gruden. The second half collapse (four losses in the last six games) is troubling, but Gruden had two very good seasons before it. More than likely he remains for another year.
His defensive coordinator is another story. Joe Barry's defense struggled in several areas this year, unable to stop teams on third down often enough, not generating turnovers, and giving up to many plays in the red zone.  How much of that falls on coaching, and how much on players (and therefore, GM Scot McCloughan) is something ownership has to dig into.
Finally, what to do with Kirk Cousins? They can't really franchise him again, but how much is he worth? Cousins got off to a shaky start and ended his season with a bad interception against the Giants, costing his team a playoff berth. Of course, if they had won just one more game in their last six, it wouldn't have come down to that.
Washington is a team which should be competitive, but they have a lot of questions heading into the offseason.

Minnesota Vikings
It seems like the team is going to hang onto Sam Bradford, which is wise given the uncertainty of Teddy Bridgewater's rehab. You suspected it was coming down that way anyway, given the first rounder (and the fourth) they handed to the Eagles.
Aside from figuring out what to do with Bradford, the team also needs to decide the future in the backfield. Adrian Peterson looked done before his injury and cutting him or trading him would free up $18 million. Is Jerick McKinnon the future? Is there a back in free agency or the draft who can be?
Nobody can replace "prime" Peterson, but he doesn't look so "prime" anymore and it has felt for a couple of years like it was time to move on.
No matter what else this team does, it needs to fix the offensive line. The unit has been a problem for years now, and while people constantly write it off as "injury-related" it is not just that.
Before the Vikings do anything else, they need to get offensive line talent.
They have no first round pick this year, so that means trades and free agency.
Until this is fixed, the Vikings will struggle to make the playoffs, forget win in them.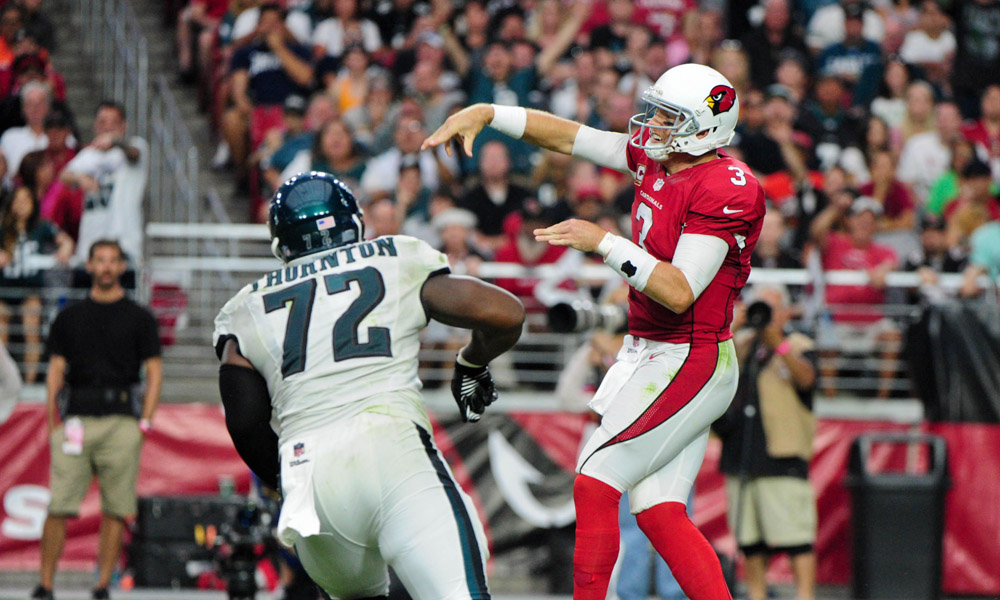 Arizona Cardinals
Like the Vikings, the Cardinals continue to have an offensive line problem. So let's start there, with a unit that allowed 41 sacks (eight most) and 127 quarterback hits (third most). Carson Palmer isn't exactly mobile, so having an offensive line which can't stop a toddler is a problem.
Speaking of Palmer—he sure looks done, doesn't he? Unfortunately, the Cardinals don't have an up and coming replacement which means they either 1) have to trade for one or 2) have to draft one. Either situation is fraught with issues and pitfalls but it's a position which needs to be addressed.
As does a defense which didn't quite live up to its billing this year and a wide receiver corps guilty of the same. The Cardinals have some hard decisions on both sides of the ball and a lot of work to do. This was a preseason Super Bowl favorite, but it looks as though the reality was not that rosy.
It feels very much like the Cardinals are teetering on the edge of an abyss and have far more work to do than we expected.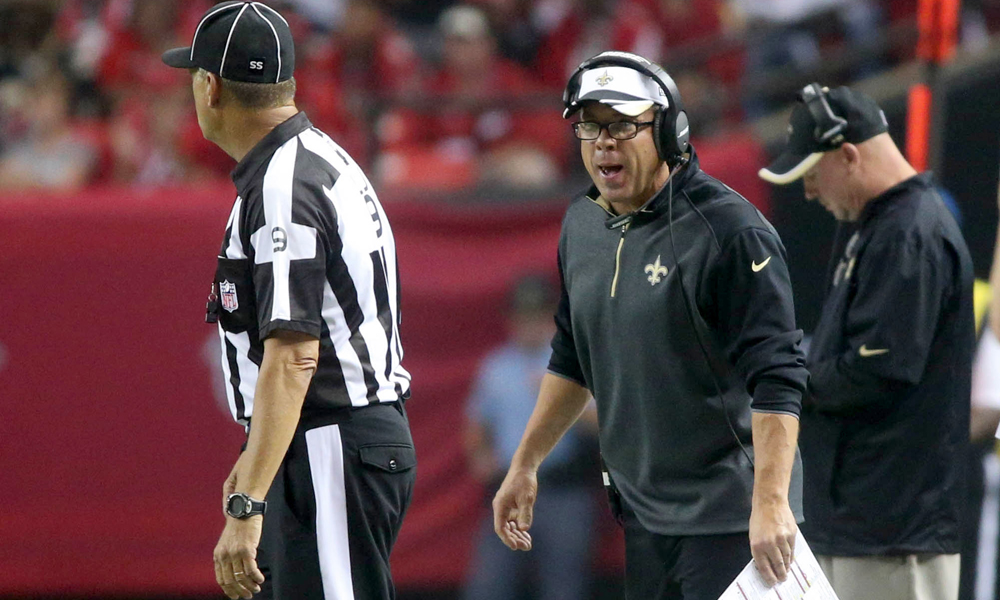 New Orleans Saints
The New Orleans Saints need to start looking for a replacement for Drew Brees, but that's not their most pressing concern.
No, that is fixing the defense. Again.
Sure, you can blame Rob Ryan for last year and the year before, but the Saints defense was bad before Ryan and bad after he left. It's a combination of bad scheming, bad personnel, and bad execution.
This has been a long-standing issue for the Saints, which means they have to start looking at the front office as much as the coaches and players.
The Saints have survived and been competitive as long as they have because Drew Brees has carried them. As he approaches the end of his career, every season they allow the defense to be as bad as it has been is another year they make it harder for themselves when he finally retires.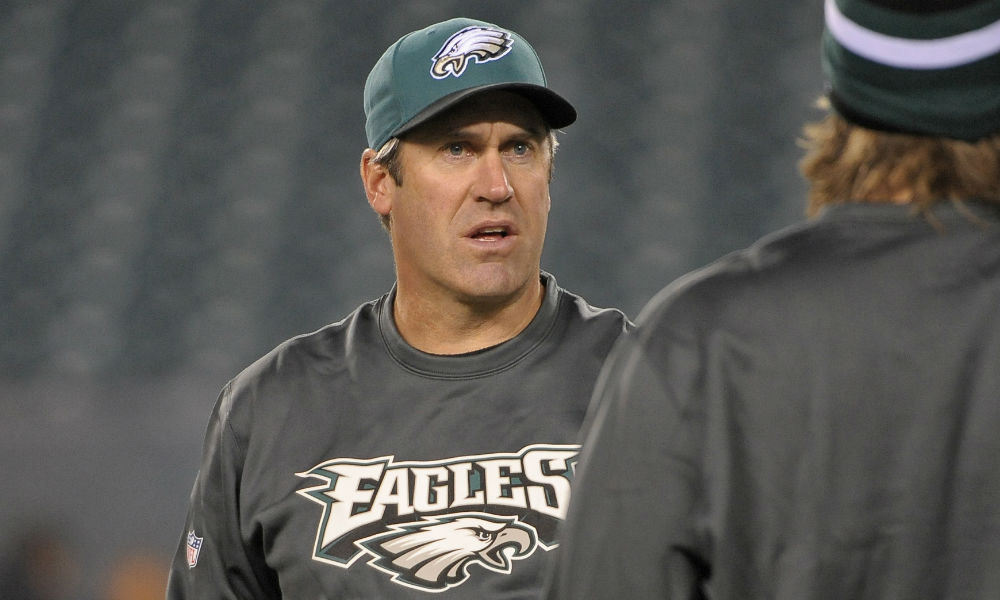 Philadelphia Eagles
The Eagles actually took a nice step forward this season. While rookie Carson Wentz wasn't perfect, he made progress. If head coach Doug Pederson opens the playbook up a bit next year, Wentz should show more and continue to improve.
He needs more weapons, though. The receivers have not been all that great and the backfield is a question mark. It seems evident Ryan Mathews is not the answer and Darren Sproles is nearing the age of retirement. Wendell Smallwood is a tad small for an every down back but has shown promise.
More weapons for Wentz is the order of the day, though, notably a big-time playmaking receiver in the vein of a Dez Bryant or Odell Beckham Jr. Someone Wentz can depend on.
The cream of the crop is going to be Alshon Jeffery. If Chicago lets him go, the Eagles should hop on him immediately.
And if they do that, the offensive line stays healthy and the defense continues to improve, the Eagles could be in the thick of things over the next year or two once Wentz develops a little more.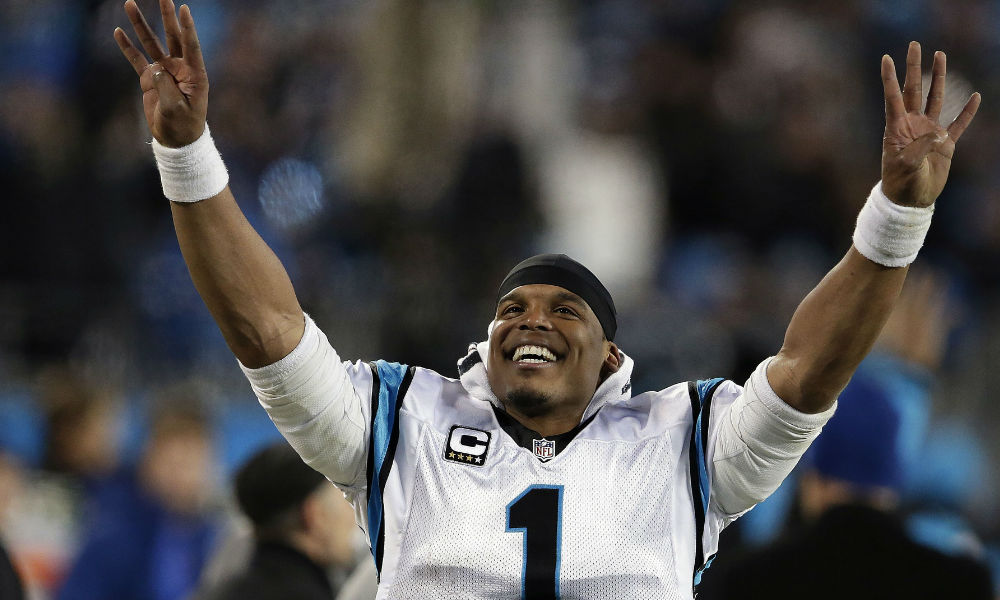 Carolina Panthers
The Carolina Panthers have three major flaws.
First, they have no consistent wide receivers. How they may the Super Bowl last year without a good group is hard to figure out. Kelvin Benjamin was disappointing this season, but no more so than anyone else.
They also need to fix the offensive line, which has been hanging on by the mobility of Cam Newton and one or two good players who are getting on in years.
And they need to fix the secondary. It's shocking that removing Josh Norman would destroy the secondary, but it seemed to. On the plus side, they got younger with Daryl Worley, James Bradberry, and Louis Young all 25 or under.
With a little experience under their belts, we might see a vast improvement next year. We already saw a little towards the end of this season.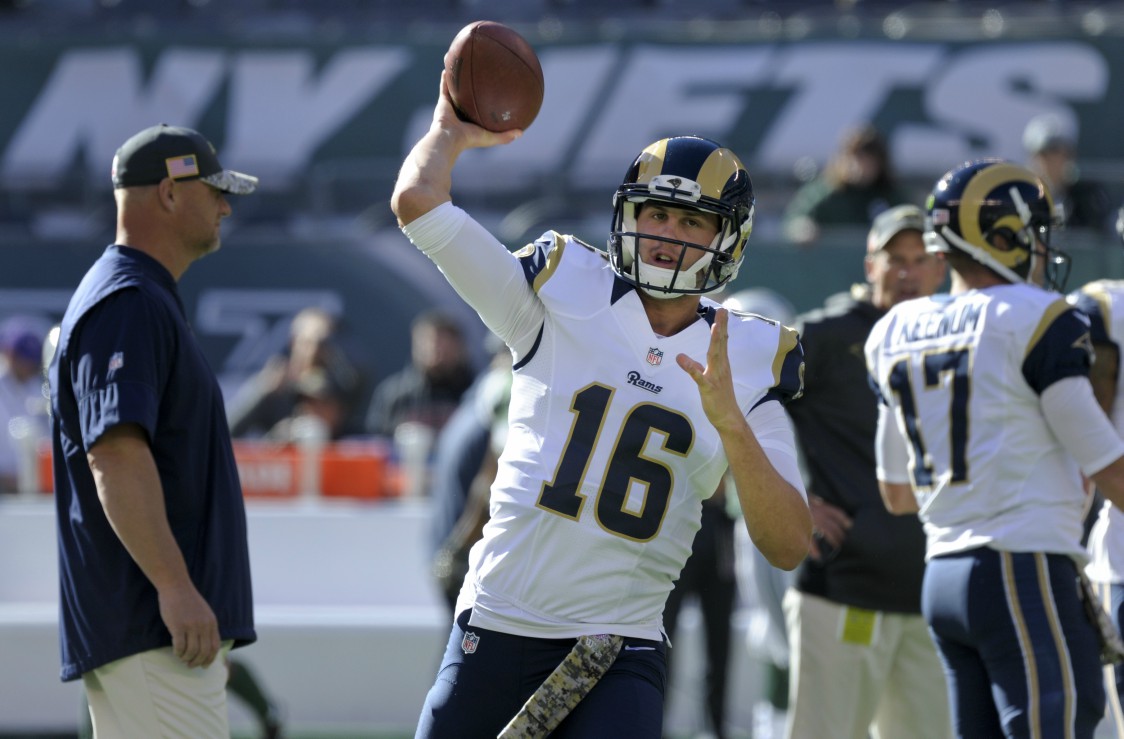 Los Angeles Rams
What kind of time do you have? Because this could be a long section. Well, let's just boil it down to the broad strokes.
With Jeff Fisher finally out, the Rams have a massive decision to make in terms of franchise direction. Jared Goff is the future, but he needs help. They need an offensive line reboot, some better weapons for Goff to throw too and am upgrade on defense, which was supposed to be the strength of the team but was inconsistent.
It would be nice if they found a way to use Todd Gurley correctly as well, but that comes with an improvement in the passing offense and a better offensive line.
The NFC West isn't exactly a murderer's row of teams right now, so if they can find a way to fix that offensive line and add some more reliable weapons, they could compete sooner than later.
Ultimately it will come down to Goff and how much he can improve (as well as how soon), but without weapons and an offensive line, Goff won't be able to reach his potential.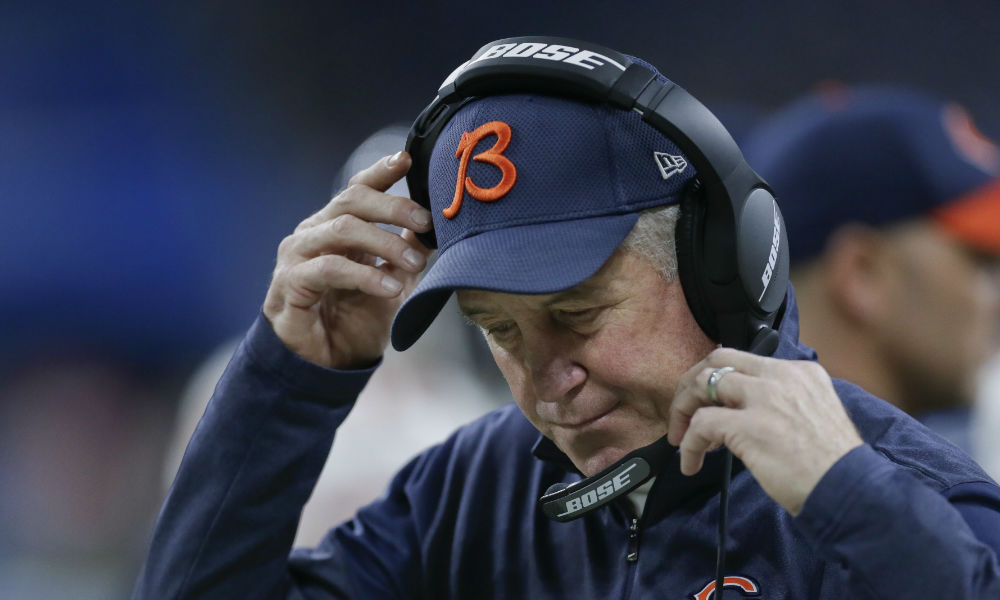 Chicago Bears
There's no figuring out the Bears. John Fox was supposed to fix the defense and while it has had moments, for the most part, it still underperforms terribly. Some of that is youth, but scheme and coaching play a factor as well.
The offense also resembles Chernobyl, and it seems the team is ready to move on from Jay Cutler. Which is fine, if you have an alternative. We'll see how the draft plays out, but if they don't get the right guy—or don't decide to draft one at all—there isn't a ton of value in free agency. They could trade for someone like Jimmy Garoppolo as well.
Whatever they do under center, the wide receiver position also needs attention. Alshon Jeffery can walk this year unless they tag him, and they may not want to spend the money. Kevin White has been hurt in back to back years and there is little else there to help any quarterback.
The Bears feel like they are stuck in limbo, and appear to have made little progress since Fox's arrival.
They have a lot to do before they are competitive.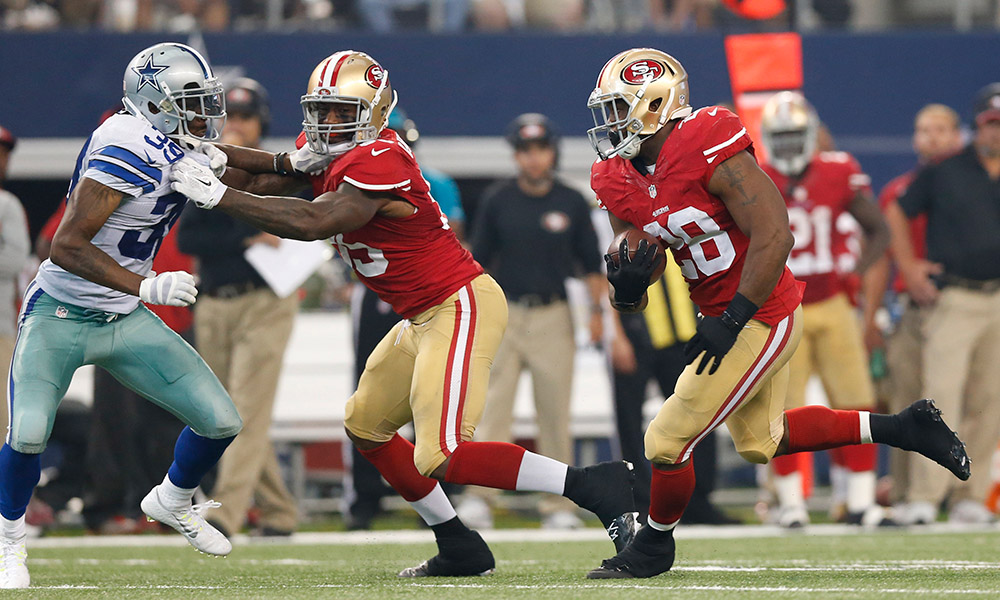 San Francisco 49ers
Oh, the 49ers, a team which has made us all feel bad for Chip Kelly. No team should do that.
Kelly shouldn't have been fired after one year, but you can't fire the GM and keep the coach. It never works when a franchise does it.
Kelly was making some progress, but Baalke's ego got in the way, just as it did with John Harbaugh. Baalke should have been removed several years ago, but he wasn't and as a result, this is one of the worst rosters in the NFL.
We have no idea who the quarterback is. There is little talent at receiver, tight end or running back. The offensive line is shaky. The defense is a mess.
This appears to be a complete rebuild, and even in a weak division, it looks like will be years before this team is back in the playoffs.
Buccaneers admit mistake, boot Aguayo
In the NFL, it's always better to admit a mistake than to compound it. For the Buccaneers, the decision to burn a 2016 second-round pick on kicker Robert Aguayo has proven to be a mistake. The Buccaneers made the definitive admission of their error on Saturday, cutting Aguayo. He exits with $428,000 in fully-guaranteed salary [
more
]
Source: Mike Florio of ProFootballTalk
Powered by WPeMatico
Did Bucs put too much pressure on Aguayo?
After the Buccaneers surprised everyone by taking a kicker with the 59th overall pick in the draft, G.M. Jason Licht explained the move by heaping superlatives on the player. "I was very excited along with my staff and coaches about Roberto for a very long time," Licht told PFT Live in May 2016. "It's not [
more
]
Source: Mike Florio of ProFootballTalk
Powered by WPeMatico
Broncos holding their breath on Derek Wolfe
Only two days after losing Billy Winn for the year with a torn ACL, the Broncos are now sweating out another potentially serious injury along the defensive line. Via multiple reports, Broncos defensive lineman Derek Wolfe was carted off the field during practice on Saturday. It's being described as a right ankle injury by coach [
more
]
Source: Mike Florio of ProFootballTalk
Powered by WPeMatico