Week 8 NFL Picks
We look into our crystal ball and select winners and scores for each NFL game this weekend.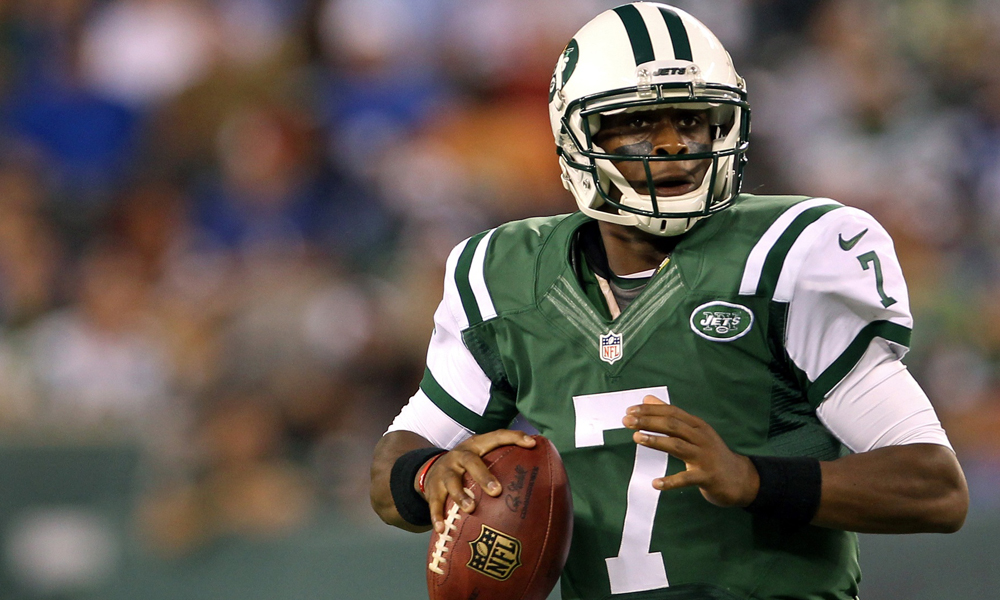 We look into our crystal ball once again to pick each NFL game this weekend. We're seeing just a couple upsets and a few surprising blowouts.
Detroit vs. Atlanta
Our first ever 9:30 AM kickoff begins in London with the "visiting" Lions taking on the slumping Falcons. Atlanta hasn't won an outdoor game since November 25, 2012. That streak stays in tact. Lions 20, Falcons 17.
St. Louis vs. Kansas City
The Rams are coming off their biggest win in years, but no head coach has more victories coming off a bye than Andy Reid. Give Reid another as he has the much better team. Chiefs 24, Rams 10.
Houston vs. Tennessee
The beginning of the Zach Mettenberger era will likely square off against not only J.J. Watt but also Jadeveon Clowney. This has the makings of an ugly game. Texans 26, Titans 13.
Minnesota vs. Tampa Bay
The Buccaneers are terrible and the Vikings have looked terrible lately. Teddy Bridgewater will likely struggle again and the Bucs will find a much needed victory to get them, gulp, back into the NFC South race. Bucs 17, Vikings 13.
Seattle vs. Carolina
It's desperation time for the defending champs. If the Panthers win they can possibly take a commanding lead in the NFC South. Seattle will right the ship and find a way. Seahawks 31, Panthers 21.
Baltimore vs. Cincinnati
The Bengals are in a tailspin and it doesn't look like it will get any better without a healthy A.J. Green. We're finding out what Andy Dalton is all about- a product of one great receiver. Ravens continue to roll. Ravens 24, Bengals 13.
Miami vs. Jacksonville
The Jaguars are a fashionable pick to get their second consecutive victory as an up and down Dolphins team rolls into North Florida. These Dolphins are better than their record and they'll show it on Sunday. Dolphins 34, Jaguars 17.
Chicago vs. New England
This is another desperation game as the Bears season pretty much hangs in the balance as they take on the Patriots. Jay Cutler will respond to the criticism of his former teammate Brian Urlacher and the Bears will pull off the upset. Bears 28, Patriots 27.
Buffalo vs. New York Jets
The Bills are the first underdog with a winning record ever against a 1-6 team. There's good reason for that as Buffalo is down to Boobie Gibson and Bryce Brown at running back. J-E-T-S 20, Bills 13.
Philadelphia vs. Arizona
Chip Kelly's Eagles have had two weeks to prepare for Todd Bowles' defense. The Cards are not nearly as good as their record states and reality starts to bite on Sunday. Eagles 27, Cards 17.
Oakland vs. Cleveland
This is the toughest pick of the week as the Raiders seem "due" and the Browns were pathetic last week in Jacksonville. Brian Hoyer will bounce back and the Cleveland defense will force some turnovers. Browns 20, Raiders 19.
Indianapolis vs. Pittsburgh
The Colts are one of the best teams in football on both sides of the football. The Steelers haven't faced a decent passing attack since Ike Taylor has gone down. It catches up to them this week. Colts 38, Steelers 24.
Green Bay vs. New Orleans
The Packers are a dome team that plays outdoors. The Saints are a dome team that loses outdoors. Since both are indoors we expect two future Hall of Fame quarterbacks to rule the day. Packers 41, Saints 35.
Washington vs. Dallas
Colt McCoy is starting at quarterback for the Redskins. His numbers looked great last week, but he lacks the arm strength to throw the ball even into intermediate areas. The Cowboys defensive backs will press the Redskins receivers and force McCoy to beat them over the top. That won't happen. Cowboys 31, Redskins 20.
Last week: 10-4
Buccaneers admit mistake, boot Aguayo
In the NFL, it's always better to admit a mistake than to compound it. For the Buccaneers, the decision to burn a 2016 second-round pick on kicker Robert Aguayo has proven to be a mistake. The Buccaneers made the definitive admission of their error on Saturday, cutting Aguayo. He exits with $428,000 in fully-guaranteed salary [
more
]
Source: Mike Florio of ProFootballTalk
Powered by WPeMatico
Did Bucs put too much pressure on Aguayo?
After the Buccaneers surprised everyone by taking a kicker with the 59th overall pick in the draft, G.M. Jason Licht explained the move by heaping superlatives on the player. "I was very excited along with my staff and coaches about Roberto for a very long time," Licht told PFT Live in May 2016. "It's not [
more
]
Source: Mike Florio of ProFootballTalk
Powered by WPeMatico
Broncos holding their breath on Derek Wolfe
Only two days after losing Billy Winn for the year with a torn ACL, the Broncos are now sweating out another potentially serious injury along the defensive line. Via multiple reports, Broncos defensive lineman Derek Wolfe was carted off the field during practice on Saturday. It's being described as a right ankle injury by coach [
more
]
Source: Mike Florio of ProFootballTalk
Powered by WPeMatico