Week 14 NFL Sunday Observations
Valuable news, notes and nuggets about Sunday's games in a two-minute appetizer.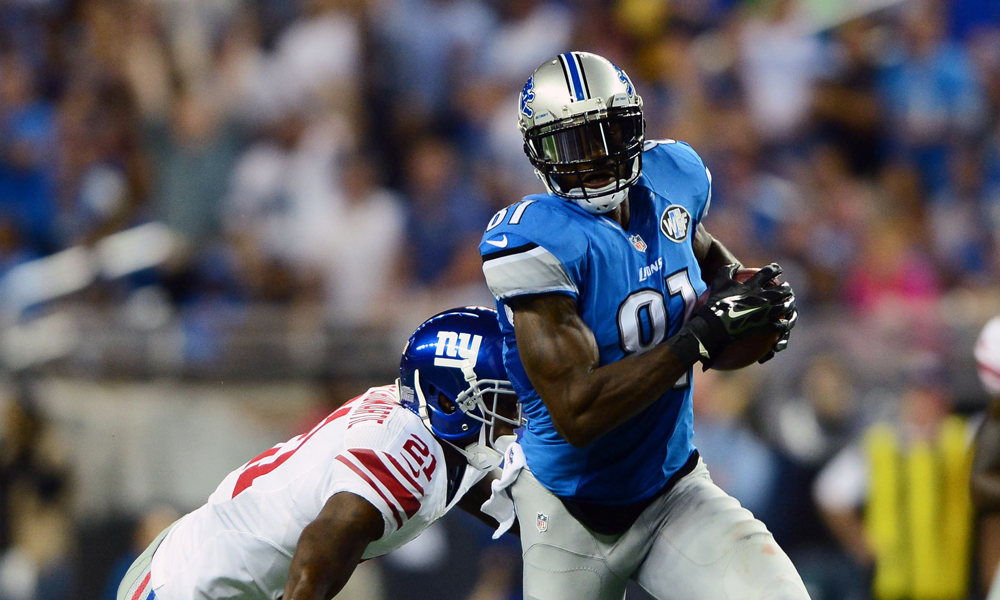 We give you everything that you need to know about Sunday's games in a quick, readable two-minute appetizer.
Steelers 42, Bengals 21
It's almost amazing how good the Steelers' offense looks when Le'Veon Bell is involved in it. He's one of the best running backs in the league and he needs to be the focal point….Andy Dalton played a solid game, but he made a big mistake with a fumble. This loss wasn't on Dalton, but the Bengals defense.
Rams 24, Redskins 0
The Rams have posted two straight shutouts and Aaron Donald is one of the best players in football. St. Louis will be interesting to watch next season……Maybe all of Washington's issues weren't related to Robert Griffin, III?
Giants 36, Titans 7
The Giants are better than their record and Tom Coughlin deserves another shot. Starting over with a new coaching staff and another new offensive system won't get New York any closer to a title…Tennessee looks clueless and uncompetitive. It would be a surprise if they won another game this season.
Panthers 41, Saints 10
Rob Ryan's job is as good as gone in New Orleans, but the Saints are still somehow in the driver's seat to win the horrific NFC South….Carolina notched their first win in two months and are one-half game out of first place.
Vikings 30, Jets 24 (OT)
Teddy Bridgewater played well and the Vikings will be a force in the near future with a very good young roster….The Jets are still playing hard under Rex Ryan, but it's too little too late.
Ravens 28, Dolphins 23
Baltimore saved their season with a win, but they will still have to probably win out to make the playoffs. Their schedule complies as they host Jacksonville and Cleveland sandwiched around a trip to Houston….Miami has too much talent to lose this many big games. They should investigate Jim Harbaugh again.
Colts 25, Browns 24
The Colts didn't play their best football, but they found a way to win which is what good teams do…..Cleveland needs to just make the switch to Johnny Manziel now that they're all but out of playoff contention.
Lions 34, Bucs 17
Detroit's offense is beginning to play well and their defense has been great all year long. They look like a pretty dangerous team….It's hard to find a head coach that's done a worse job than Lovie Smith this season.
Texans 27, Jaguars 13
Houston has the best non-quarterback in football in J.J. Watt and he really tests to MVP debate….Jaguars quarterback Blake Bortles is playing better but he still needs help that isn't currently on the roster.
Broncos 24, Bills 17
The Bills' defense kept Peyton Manning from throwing a touchdown pass for the first time in 51 games…..Denver has found a running game with C.J. Anderson and now Peyton Manning is a game manager…and it works.
Cardinals 17, Chiefs 14
Arizona just finds ways to win at home as they're 7-0 this year. They needed the win to keep pace in the NFC as Seattle is playing great football….Kansas City was held scoreless in the second half and they blamed the officials. The refs aren't why they'll miss the playoffs.
Seahawks 24, Eagles 14
The Seahawks defense has been impenetrable over the past three weeks and they finally look like they did during last year's Super Bowl run….The Eagles were exposed in a big spot as they're simply a full notch below where they need to be to take down the champs. Sanchez wasn't good enough.
Raiders 24, 49ers 13
Gutsy performance by the Raiders in a game that meant everything to their opponent. Derek Carr was fantastic against a very good defense….This sealed Jim Harbaugh's fate in San Francisco as he'll be the hottest coaching name in the offseason.
Patriots 23, Chargers 14
New England dominated the game and they're winning with defense. It's really reminiscent of the Patriots teams of the early 2000's in which Tom Brady was a game manager…..San Diego has nothing to feel bad about in losing to the Patriots. They simply aren't at their level.
Buccaneers admit mistake, boot Aguayo
In the NFL, it's always better to admit a mistake than to compound it. For the Buccaneers, the decision to burn a 2016 second-round pick on kicker Robert Aguayo has proven to be a mistake. The Buccaneers made the definitive admission of their error on Saturday, cutting Aguayo. He exits with $428,000 in fully-guaranteed salary [
more
]
Source: Mike Florio of ProFootballTalk
Powered by WPeMatico
Did Bucs put too much pressure on Aguayo?
After the Buccaneers surprised everyone by taking a kicker with the 59th overall pick in the draft, G.M. Jason Licht explained the move by heaping superlatives on the player. "I was very excited along with my staff and coaches about Roberto for a very long time," Licht told PFT Live in May 2016. "It's not [
more
]
Source: Mike Florio of ProFootballTalk
Powered by WPeMatico
Broncos holding their breath on Derek Wolfe
Only two days after losing Billy Winn for the year with a torn ACL, the Broncos are now sweating out another potentially serious injury along the defensive line. Via multiple reports, Broncos defensive lineman Derek Wolfe was carted off the field during practice on Saturday. It's being described as a right ankle injury by coach [
more
]
Source: Mike Florio of ProFootballTalk
Powered by WPeMatico