Week 13 NFL Picks
We look into our crystal ball and see some upsets this Sunday. Find out the teams we believe will be victorious.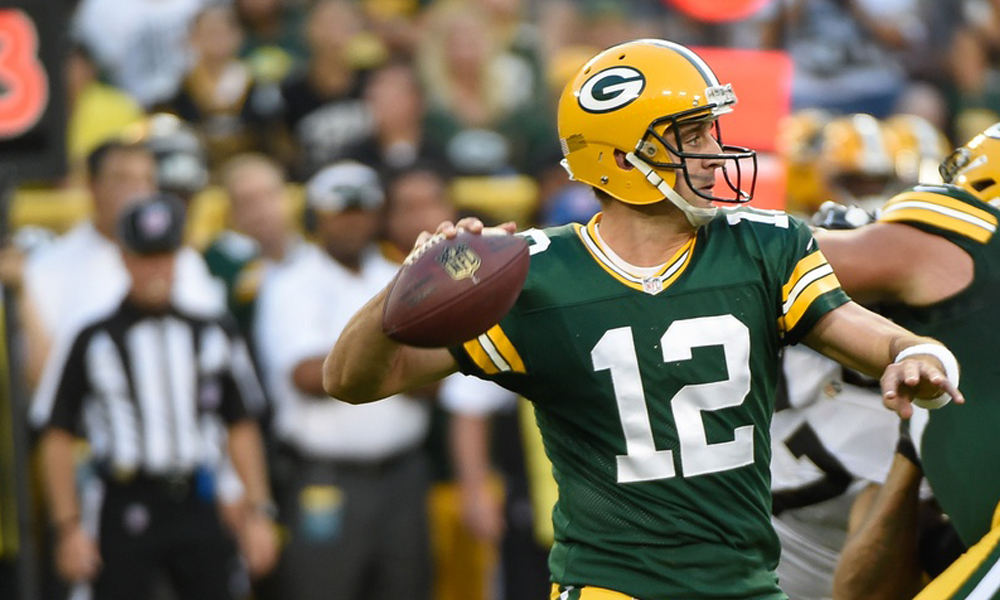 It was another hot week for picks and we expect this weekend to be no different. Peruse the selections and then wager accordingly.
Redskins vs Colts
The Redskins have a new (old) quarterback in Colt McCoy and they travel to Indianapolis to play a Colts team that is much better than they are. McCoy will keep them in it, but Indy will win the game. Colts 27, Redskins 21.
Titans vs. Texans
With Ryan Mallett getting hurt it's back to Ryan Fitzpatrick for the Texans. Fitzpatrick usually won't kill you, but he does the bare minimum as a starting quarterback. The bare minimum along with a good defense will be enough on Sunday. Texans 20, Titans 14.
Browns vs. Bills
Cleveland, along with the rest of the AFC North, has fattened up their record on the AFC and NFC South. The Bills aren't world beaters, but they do have enough juice to take down the Browns. Bills 24, Browns 16.
Chargers vs. Ravens
San Diego isn't as good as their record would suggest; Neither is Baltimore, but the Ravens are at home and the Chargers will have a tough time with that 10 AM PST start. Ravens 23, Chargers 14.
Giants vs. Jaguars
The Giants have lost six straight games and are happy to see Jacksonville on their schedule. The Jaguars are circling the drain, but they see this as a highly-winnable game for them. Upset Special!!! Jaguars 16, Giants 14.
Bengals vs. Buccaneers
This has been the chic upset pick this week as it's tough to wrap your arms around an Andy Dalton led team. That makes sense, but the Bucs are smaller than the sum of their parts and the Bengals will find a way. Bengals 27, Bucs 17.
Raiders vs. Rams
The Rams have been playing really good football compared to their talent level in recent weeks. It's natural to ease up when you see Oakland on the schedule and the Raiders are on their mini-bye after playing last Thursday. Another upset special! Raiders 24, Rams 23.
Saints vs. Steelers
If the Saints can't win with their great home field advantage, where can they win? Probably places like Tampa and Jacksonville, but not many other locals. Steelers 27, Saints 24.
Panthers vs. Vikings
As horrible as this season has been for the Panthers, they are a half game out of the NFC South lead. Riverboat Ron will summon up the troops and the Panthers will get a much needed victory against rookie Teddy Bridgewater and the Vikings. Panthers 20, Vikings 17.
Cardinals vs. Falcons
Even with a backup quarterback, Arizona is a much better football team than Atlanta. They have a better defense and an enormous coaching advantage. The NFC South leaders will have an eighth loss by Sunday night. Cards 17, Falcons 13.
Patriots vs. Packers
The game of the century! That might be a little aggressive, but it figures to be a great game as we have the two hottest teams in the NFL. This is the first time Tom Brady and Aaron Rodgers are playing each other and this is absolute quarterback porn. Packers 31, Patriots 27.
Broncos vs. Chiefs
Just when you really started to believe in Kansas City, they hand the Oakland Raiders their first victory of the season. Alex Smith isn't a bad quarterback, but he can't keep up with Peyton Manning. Broncos 35, Chiefs 24.
Dolphins vs. Jets
Miami is a much better football team than their 6-5 record suggests. The Jets are probably worse than their 2-9 record suggests. Talent wins. Dolphins 31, Jets 10.
Last week: 11-3
Did Bucs put too much pressure on Aguayo?
After the Buccaneers surprised everyone by taking a kicker with the 59th overall pick in the draft, G.M. Jason Licht explained the move by heaping superlatives on the player. "I was very excited along with my staff and coaches about Roberto for a very long time," Licht told PFT Live in May 2016. "It's not [
more
]
Source: Mike Florio of ProFootballTalk
Powered by WPeMatico
Broncos holding their breath on Derek Wolfe
Only two days after losing Billy Winn for the year with a torn ACL, the Broncos are now sweating out another potentially serious injury along the defensive line. Via multiple reports, Broncos defensive lineman Derek Wolfe was carted off the field during practice on Saturday. It's being described as a right ankle injury by coach [
more
]
Source: Mike Florio of ProFootballTalk
Powered by WPeMatico
Buccaneers admit mistake, boot Aguayo
In the NFL, it's always better to admit a mistake than to compound it. For the Buccaneers, the decision to burn a 2016 second-round pick on kicker Robert Aguayo has proven to be a mistake. The Buccaneers made the definitive admission of their error on Saturday, cutting Aguayo. He exits with $428,000 in fully-guaranteed salary [
more
]
Source: Mike Florio of ProFootballTalk
Powered by WPeMatico