Week 12 NFL Picks
We see a few upsets in this weekend's slate of NFL games.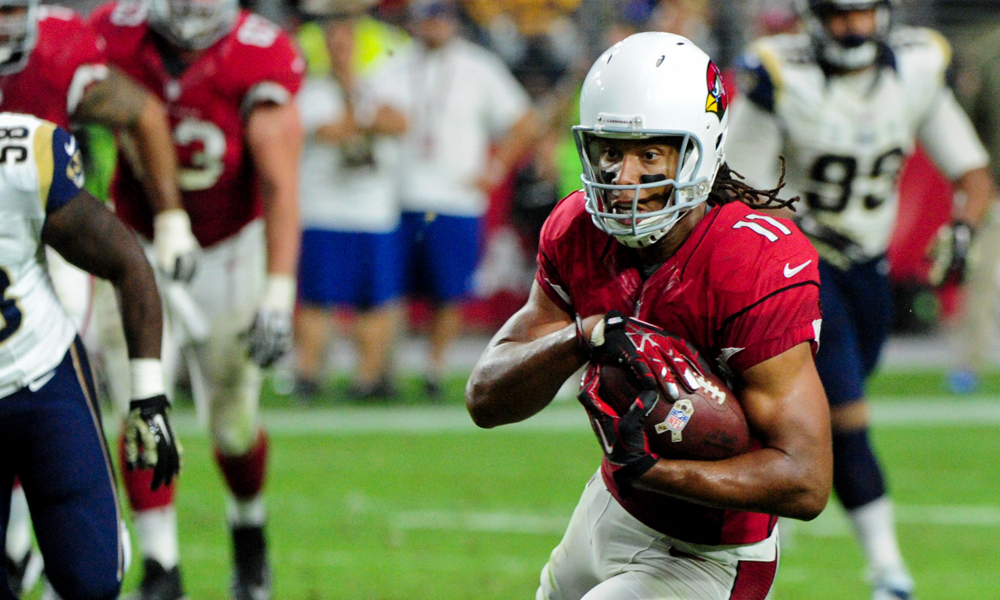 We've had two weeks in a row of Nostradamus-like game predictions. Here's hoping that the good streak continues.
Browns vs. Falcons
The Falcons were expected to be a playoff contender going into the season and the Browns were not. Both teams are contenders, but the 4-6 Falcons seem to have an easier road to the playoffs. Josh Gordon is back, but Cleveland still isn't that good. Falcons 27, Browns 23.
Titans vs. Eagles
Although Zach Mettenberger flashed on Monday night, the Titans don't have the horses to go into Philadelphia and compete with the high octane Eagles. Eagles 41, Titans 20.
Lions vs. Patriots
The Lions take the league's best defense into Foxboro to take on the league's best team. This is a game that Detroit can win, but they won't. Patriots 23, Lions 16.
Packers vs. Vikings
Aaron Rodgers is playing at one of the highest levels of his brilliant career. Teddy Bridgewater is still trying to figure out how to play quarterback at the NFL level. The Vikings will hang around for a while and make it close. Packers 31, Vikings 28.
Jaguars vs. Colts
The Jaguars are coming off their bye week but will be down their best receiver, as Allen Robinson was placed on IR. Gus Bradley will have the team inspired, but how do they stop Andrew Luck? They don't. Colts 31, Jaguars 13.
Bengals vs. Texans
This is a game with playoff type of urgency involving two teams that aren't expected to do anything if they make it to the playoffs. It's a game in which it feels like the Bengals should win so we're going the other way. Texans 20, Bengals 17.
Buccaneers vs. Bears
Tampa is coming off their biggest win of the season last week and they travel to Chicago to take on a struggling Bears' team. The Buccaneers will hang out for a while before Smokin' Jay rescues Chicago. Bears 24, Bucs 20.
Cardinals vs. Seahawks
It's hard to wrap your arms around the fact that the Arizona Cardinals are a better football team than the defending Super Bowl champs. They are the better team but sometimes the better team doesn't win. Seahawks 17, Cardinals 13.
Rams vs. Chargers
This is a game which San Diego is expected to win at home and win easily. It's difficult to trust a Chargers team that has struggled over the past month, but it's more difficult to trust a Rams team that plays great football against the best teams in the league….and loses to some of the worst. Chargers 21, Rams 17.
Dolphins vs. Broncos
Miami is better than their record suggests and Peyton Manning isn't as good as his numbers suggest. Does that equate to an upset? No, but it will be a really good game. Broncos 27, Dolphins 24.
Redskins vs. 49ers
Washington seems like a mess after their 20-point home loss to the Bucs. The 49ers forced five Giants' turnovers and still only won by six points. It's a new week and this game won't be as close as the final score will indicate. 49ers 24, Redskins 16.
Cowboys vs. Giants
The Cowboys are simply a better football team than the Giants. Eli Manning won't throw five interceptions on Sunday night and the Giants will stay in this game. Cowboys 27, Giants 24.
Jets vs. Bills
Moving this game to Ford Field should help both offenses rather than trudging around in the snow in Buffalo. The Bills are a better football team than the Jets, slightly. Bills 20, Jets 17.
Ravens vs. Saints
Is it possible for the Saints to lose three straight home games? We asked a similar question last week and were wrong. Saints 31, Ravens 21.
Last week: 9-4
Did Bucs put too much pressure on Aguayo?
After the Buccaneers surprised everyone by taking a kicker with the 59th overall pick in the draft, G.M. Jason Licht explained the move by heaping superlatives on the player. "I was very excited along with my staff and coaches about Roberto for a very long time," Licht told PFT Live in May 2016. "It's not [
more
]
Source: Mike Florio of ProFootballTalk
Powered by WPeMatico
Broncos holding their breath on Derek Wolfe
Only two days after losing Billy Winn for the year with a torn ACL, the Broncos are now sweating out another potentially serious injury along the defensive line. Via multiple reports, Broncos defensive lineman Derek Wolfe was carted off the field during practice on Saturday. It's being described as a right ankle injury by coach [
more
]
Source: Mike Florio of ProFootballTalk
Powered by WPeMatico
Buccaneers admit mistake, boot Aguayo
In the NFL, it's always better to admit a mistake than to compound it. For the Buccaneers, the decision to burn a 2016 second-round pick on kicker Robert Aguayo has proven to be a mistake. The Buccaneers made the definitive admission of their error on Saturday, cutting Aguayo. He exits with $428,000 in fully-guaranteed salary [
more
]
Source: Mike Florio of ProFootballTalk
Powered by WPeMatico