Top 5 NFL Head Coaching Candidates
Find out who the top NFL head coaching candidates are.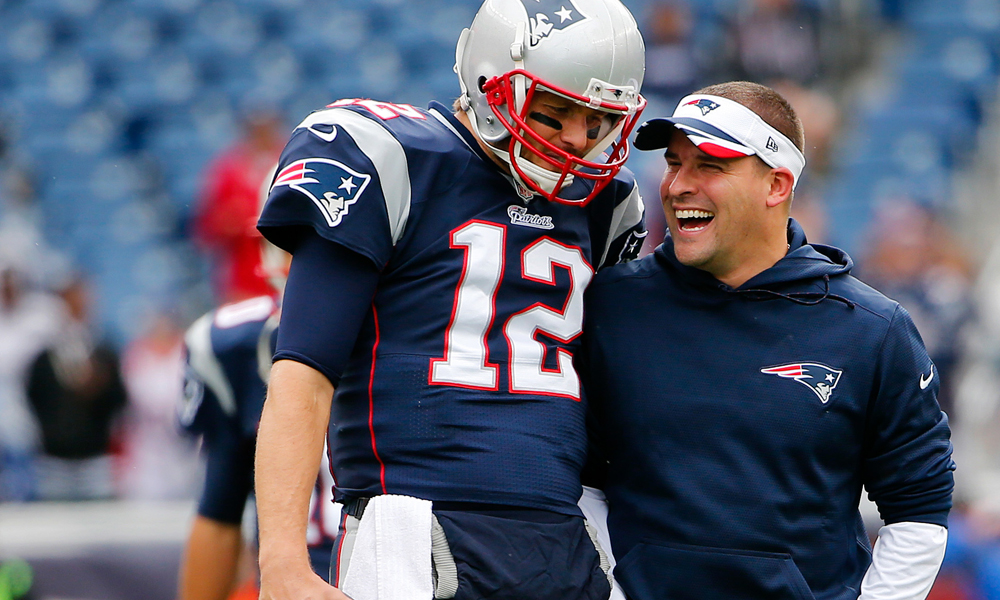 With only two weeks remaining in the regular season, your team is either preparing  for the playoffs, hoping to make the playoffs or looking forward to improving in the offseason.
One of the most important elements, if not the most important, is obtaining a head coach capable of creating a winning culture in the locker room. This is no easy task, but these coaching candidates would love the opportunity.
Dan Quinn, Defensive Coordinator, Seahawks – You won't find many coaches out there with more experience on the defensive side of the ball. The 44-year-old started as a defensive line coach at William and Mary in 1994 and now he's the defensive coordinator for the reigning Super Bowl champion Seattle Seahawks.
Seahawks defensive lineman Michael Bennett owes a lot of his success to Quinn.
"He's one of the main reasons I have improved as a player," Bennett said. "Just the things he's taught me, I took them and used them to get better."
During Quinn's 20 years of coaching in football, he's never been a head coach, but he's open to the possibility.
"When the time comes, I feel I'll be ready to take that step," Quinn said. "What's great about coaching for Pete [Carroll] is that a lot of coaches do all they can to keep their staffs together — Pete wants you to get ready to take a [head-coaching] job."
Pep Hamilton, Offensive Coordinator, Colts – Andrew Luck is one of the best young quarterbacks in the NFL. In only his third season, Luck has developed a reputation for being clutch.
Hamilton has been working with Luck since his days at Stanford, where he was a quarterback coach and offensive coordinator. Many criticized Hamilton for handicapping Luck last year by relying on the run game so often. However, this season has been the complete opposite.
Luck already has attempted more passes this year (578) than all of last season (570). Hamilton's overall body of work and involvement with Luck has him as one of the hottest coaching prospects out there.
An anonymous general manager had this to say about Hamilton: "He is almost as good a head coaching prospect as Luck was a quarterback prospect coming out of Stanford."
Josh McDaniels, Offensive Coordinator, Patriots- McDaniels' last head coaching stint was in Denver, where he was eventually fired during the 2010 season.
Now, the offensive mastermind is back in New England as the team's offensive coordinator. The Patriots rank eighth in total offense this season.
McDaniels heard about the Florida rumors before they eventually hired Jim McElwain.
"I really honestly don't even have any idea about that rumor," McDaniels said. "I heard it. But, I have nothing to add to it."
McDaniels is only 38 years old, and he's someone who could bring long-term stability to the right organization.  His stint in Denver should have him much better prepared for the duties of being a head coach.
Tony Sparano, Interim Head Coach, Raiders – The Oakland Raiders are the laughing stock of the NFL, but Sparano has brought some integrity to the locker room.
Oakland fired former head coach Dennis Allen after the team started 0-4. Sparano was then named the interim head coach.
Although Oakland is 2-8 under Sparano, they've been competitive for the most part. Which brings up the question – should Oakland keep him past this season?
Sparano is just thrilled to be in this position.
"I was given a job to do several weeks ago, trying to do the job the way that I know how to do the job, and I know, I said this after the game yesterday, too, I know where our players are, I know what they think and I know how they respond," he said. "I can tell by their response, so I feel really good about where we are right now. I love this group of guys and I like coaching them and I love this team, so, that's all I'll say to you."
With speculation of Jim Harbaugh heading across the bay, maybe Sparano can land a head coaching job elsewhere.
Todd Bowles, Defensive Coordinator, Cardinals – The Arizona Cardinals rank third in the NFL in points allowed at 17.4 per game. Kansas City Chiefs head coach Andy Reid hired Bowles as his defensive coordinator in Philly, so he knows all about his brilliant defensive mind.
"I think he's level-headed," Reid said. "He sees the big picture of things. He's a good communicator. He understands the players. He's really a brilliant guy."
Reid found out first hand a little over a week ago when he faced Bowles' defensive unit.
"I tried to throw some fastballs at him and he was slamming them out of the park," Reid said. "I'm an offensive guy, so you see how far he can go with it and see if he has answers, and he had good, solid answers."
Arizona got Bowles to sign an extension through 2017, but that doesn't mean he can't elect to become a head coach elsewhere.
Buccaneers admit mistake, boot Aguayo
In the NFL, it's always better to admit a mistake than to compound it. For the Buccaneers, the decision to burn a 2016 second-round pick on kicker Robert Aguayo has proven to be a mistake. The Buccaneers made the definitive admission of their error on Saturday, cutting Aguayo. He exits with $428,000 in fully-guaranteed salary [
more
]
Source: Mike Florio of ProFootballTalk
Powered by WPeMatico
Did Bucs put too much pressure on Aguayo?
After the Buccaneers surprised everyone by taking a kicker with the 59th overall pick in the draft, G.M. Jason Licht explained the move by heaping superlatives on the player. "I was very excited along with my staff and coaches about Roberto for a very long time," Licht told PFT Live in May 2016. "It's not [
more
]
Source: Mike Florio of ProFootballTalk
Powered by WPeMatico
Broncos holding their breath on Derek Wolfe
Only two days after losing Billy Winn for the year with a torn ACL, the Broncos are now sweating out another potentially serious injury along the defensive line. Via multiple reports, Broncos defensive lineman Derek Wolfe was carted off the field during practice on Saturday. It's being described as a right ankle injury by coach [
more
]
Source: Mike Florio of ProFootballTalk
Powered by WPeMatico