Rams are Poised to Become Next Year's Cardinals
The Cardinals are this year's biggest surprise — and the Rams are poised to be next year's.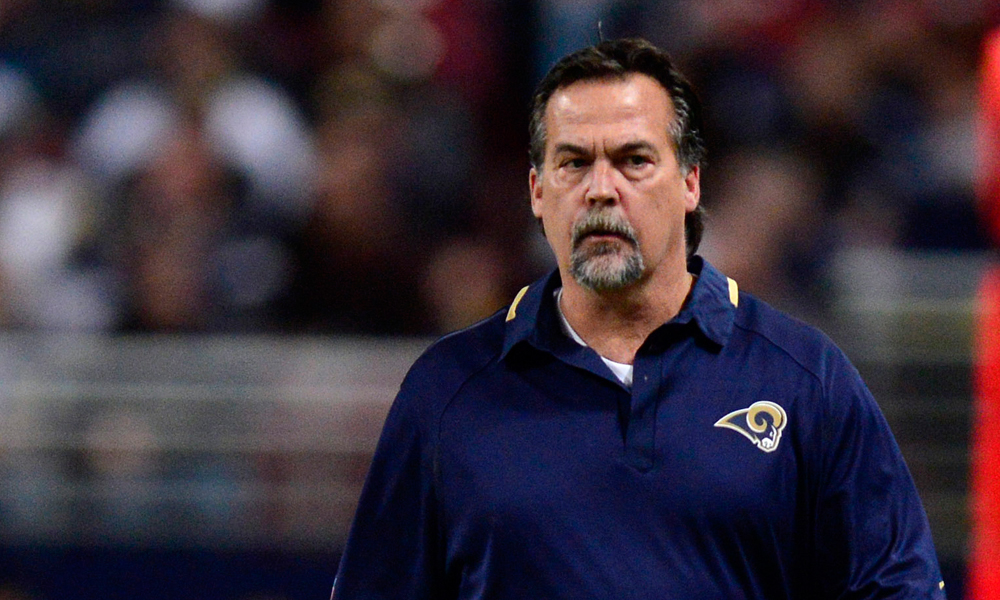 The past, present and future are colliding Thursday night at the Edward Jones Dome in a way that hasn't been seen since Bill and Ted encountered their duplicate selves in the parking lot of the San Dimas Circle K.
Bear with me on this one.
St. Louis' old team, the Cardinals, is in town to face St. Louis' current team, the Rams. The Cardinals got off to a typical slow start last season before finishing the year red-hot – but by that time it was too late for them to make the playoffs, so no one really noticed. Eyebrows have been raised this year as that hot finish carried over to make Arizona the surprise team of the NFL at 10-3.
This year's Rams are taking the same path as last year's Cardinals. A lousy start – typical Rams – has given way to a red-hot team that is presently playing as well as anybody even though a playoff berth is realistically out of the question. But it certainly raises the possibility that St. Louis can be next year's Cardinals – the team that catches the rest of the league by surprise.
Talent-wise, the Rams and Cardinals are overshadowed by NFC West counterparts Seattle and San Francisco, but they have a pair of head coaches in Jeff Fisher and Bruce Arians who have done a good job of putting their players in the best position to cause damage in the league's toughest division.
St. Louis has won four of its last six games, with the losses coming to the Cardinals and a last-second 27-24 defeat at San Diego due to a disastrous Shaun Hill interception in the end zone.
The Rams' defense has pitched two straight shutouts. Yes, they were against Oakland and Washington, but it's still a rare feat in today's NFL. It's only the fifth time back-to-back shutouts have happened since 2000, with Fisher's 2000 Titans being one of the other teams to pull off the feat.
With consistent quarterback play next year – and figuring out who that will come from will be the franchise's biggest question of the offseason — St. Louis is primed to replicate what Arizona has accomplished this season.
In other words, St. Louis' old team has provided the blueprint that may show us the future of St. Louis' current team.
Buccaneers admit mistake, boot Aguayo
In the NFL, it's always better to admit a mistake than to compound it. For the Buccaneers, the decision to burn a 2016 second-round pick on kicker Robert Aguayo has proven to be a mistake. The Buccaneers made the definitive admission of their error on Saturday, cutting Aguayo. He exits with $428,000 in fully-guaranteed salary [
more
]
Source: Mike Florio of ProFootballTalk
Powered by WPeMatico
Did Bucs put too much pressure on Aguayo?
After the Buccaneers surprised everyone by taking a kicker with the 59th overall pick in the draft, G.M. Jason Licht explained the move by heaping superlatives on the player. "I was very excited along with my staff and coaches about Roberto for a very long time," Licht told PFT Live in May 2016. "It's not [
more
]
Source: Mike Florio of ProFootballTalk
Powered by WPeMatico
Broncos holding their breath on Derek Wolfe
Only two days after losing Billy Winn for the year with a torn ACL, the Broncos are now sweating out another potentially serious injury along the defensive line. Via multiple reports, Broncos defensive lineman Derek Wolfe was carted off the field during practice on Saturday. It's being described as a right ankle injury by coach [
more
]
Source: Mike Florio of ProFootballTalk
Powered by WPeMatico