Saturday NFL Observations
We take a look at Saturday's action and what lies ahead for the winners and losers.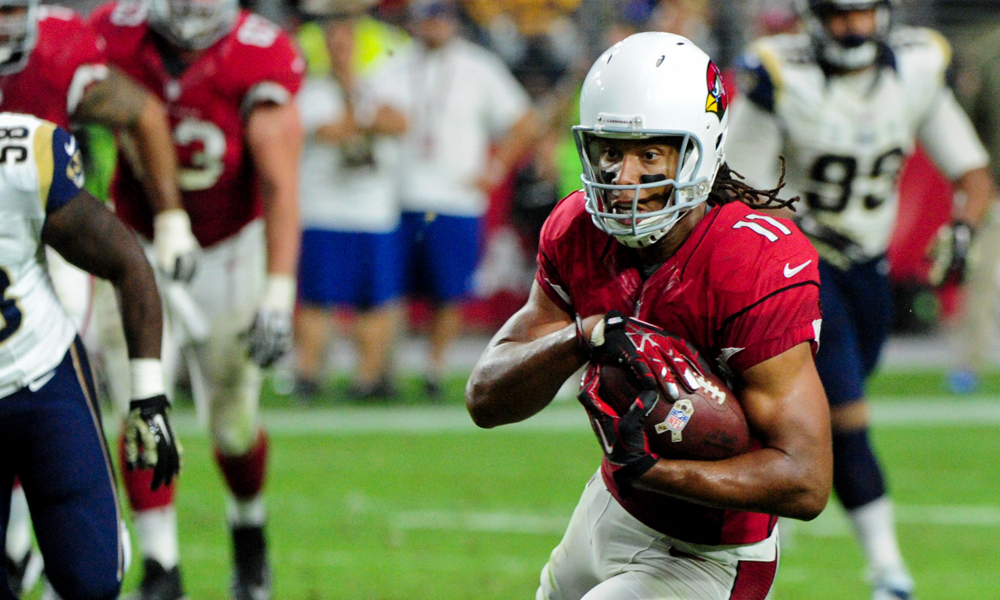 Panthers 27, Cardinals 16
The worst team in the playoff field received a virtual bye as Carolina had virtually no chance of losing against an Arizona Cardinals team who simply had no chance to move the football on their own with quarterback Ryan Lindley.
"Our coaches did a great job and when they lined up in their formations we knew exactly what to expect," Panthers linebacker Thomas Davis said. "We just ran to the ball and made plays."
What's next?
The Panthers will likely meet their playoff maker with a trip to either Seattle or Green Bay. The step up in quarterback talent between a date with Ryan Lindley and either Russell Wilson or Aaron Rodgers is simply astronomical. It's difficult to say which team the Panthers would have a better shot against as the outcome is likely to be in the double-digits.
The Cardinals should feel both good about their season and obviously snake bit as they lost both the starting and backup quarterbacks. Bruce Arians did an amazing job this season and should be coach of the year. With that said, there isn't any guarantee that Arizona will be back in the playoffs in 2015, even with a healthy Carson Palmer.
The Cardinals have lots of free agent decisions to make as cornerback Antonio Cromartie, defensive tackles Dan Williams and Tommy Kelly, linebackers Larry Foote, John Abraham and Sam Acho and tight end Rob Housler are all without contracts.
The most notable contract situation for the Cardinals is that of wide receiver Larry Fitzgerald, arguably the greatest player in franchise history. Fitzgerald has an enormous cap figure entering next season and an $8 million roster bonus due in March, which makes him unlikely to be brought back.
Ravens 30, Steelers 17
The Baltimore Ravens entered Saturday's game playing shaky football down the stretch of the season, but it didn't matter as Haoli Ngata returned from suspension and in the second half of their 30-17 victory, Joe Flacco turned into playoff Joe Flacco.
Flacco was the best quarterback on Saturday as he shook off a slow start and made big play after big play in the second half of the victory. Flacco finished 18 of 29, for 259 yards with two touchdowns and no interceptions. He had a perfect 158.3 quarterback rating in the third quarter.
"That's playoff football," Baltimore coach John Harbaugh said. "That's Joe Flacco. The best quarterback in football. I'll take him every day of the week and twice on Sunday or Saturday night."
What's next?
The Ravens will travel to Foxboro to play the top-seeded New England Patriots. If there's any team in the playoff field that is fearless heading into New England it's Baltimore, as they've beaten the Pats two out of the last three playoff meetings at Gillette Stadium.
This playoff version of the New England Patriots is the best in years and consequently this version of the Baltimore Ravens is the weakest they've had in some time. It will take a monumental effort from Flacco to top Brady, but if he does the narrative about Flacco will change somewhat as he would be considered among the best clutch quarterbacks in recent history.
The Steelers have a great young core and will need to slightly retool, but not rebuild. Pittsburgh has decisions to make in the secondary as they must get better there and veteran safety Troy Polamalu is a free agent.
Otherwise, Ben Roethlisberger played at a very high level in the 2014 season and Pittsburgh has one of the best receivers in the game in Antonio Brown and running backs in Le'Veon Bell. The Steelers offensive line took huge strides forward this season under Mike Munchak and the Steelers should be competitive again next year.
Buccaneers admit mistake, boot Aguayo
In the NFL, it's always better to admit a mistake than to compound it. For the Buccaneers, the decision to burn a 2016 second-round pick on kicker Robert Aguayo has proven to be a mistake. The Buccaneers made the definitive admission of their error on Saturday, cutting Aguayo. He exits with $428,000 in fully-guaranteed salary [
more
]
Source: Mike Florio of ProFootballTalk
Powered by WPeMatico
Did Bucs put too much pressure on Aguayo?
After the Buccaneers surprised everyone by taking a kicker with the 59th overall pick in the draft, G.M. Jason Licht explained the move by heaping superlatives on the player. "I was very excited along with my staff and coaches about Roberto for a very long time," Licht told PFT Live in May 2016. "It's not [
more
]
Source: Mike Florio of ProFootballTalk
Powered by WPeMatico
Broncos holding their breath on Derek Wolfe
Only two days after losing Billy Winn for the year with a torn ACL, the Broncos are now sweating out another potentially serious injury along the defensive line. Via multiple reports, Broncos defensive lineman Derek Wolfe was carted off the field during practice on Saturday. It's being described as a right ankle injury by coach [
more
]
Source: Mike Florio of ProFootballTalk
Powered by WPeMatico