Ranking the Divisional Round Underdogs
Which road underdog poses the greatest threat of winning a divisional playoff game?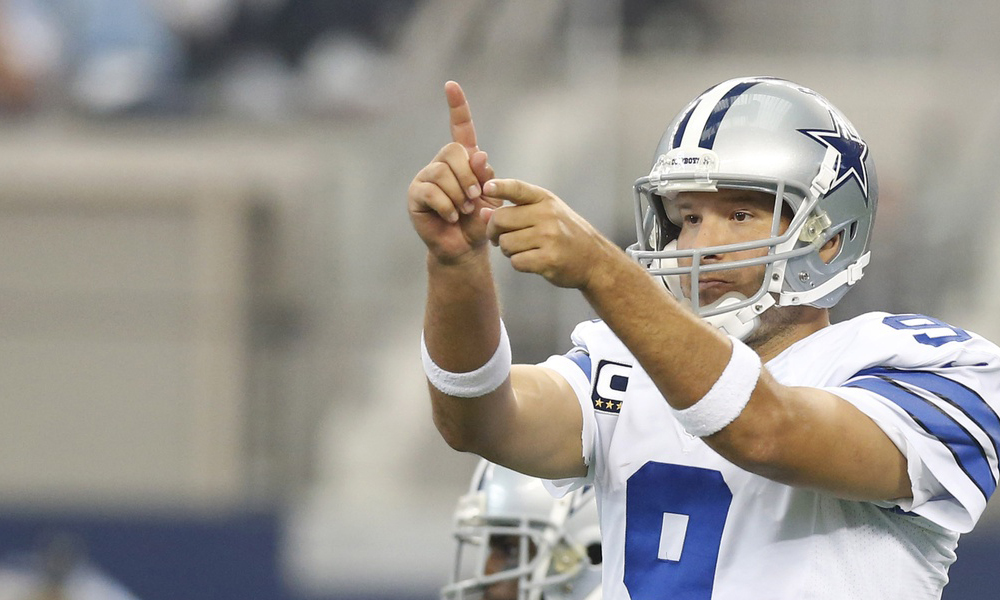 It's been exactly a decade since all four home teams made it through the NFL's divisional playoff weekend. Thus, the odds are ever in the favor of one road team making it through with a surprise appearance in the conference championship game.
But which one will it be?
Here's a look at the underdogs this weekend in the order of likelihood that they will be the ones springing the upset.
DALLAS COWBOYS
The Cowboys are not a team to be intimidated by hostile environments this season. In fact, they've played better away from home than in the comfortable confines of Jerryworld. Dallas was a perfect 8-0 on the road during the regular season after going just 4-4 at AT&T Stadium.
That road warrior effort includes a win at Seattle, making the Cowboys the only visitors to take down the Seahawks in front of The 12th Man this year.
Thrown into that is the Romo Factor. Tony Romo grew up idolizing Brett Favre in Burlington, Wisconsin, and now has the chance to deliver his career's biggest performance on the very stage he always dreamed of doing it.
Aaron Rodgers has a chance to pick apart the Cowboys secondary, but if Dallas can keep him off the field with a steady diet of DeMarco Murray, it has a very good chance of moving on to next week.
BALTIMORE RAVENS
It sounds silly to say, but bet against Joe Flacco at your own risk.
He was a field goal away from winning at Gillette Stadium in 2011, then pulled it off in leading the Ravens to a Super Bowl title in 2012. Bill Belichick is the best coach in the NFL, but John Harbaugh is likely the next man on the totem pole.
The Ravens have only missed the playoffs once in Harbaugh's seven-year stint, and they've never gone one-and-done once they've gotten there. His playoff winning percentage heading into this weekend (.714) is actually slightly better than Belichick's (.659), though at the same juncture in their coaching career's Belichick sported an .812 playoff winning percentage.
The elements are in place for a potential classic to unfold in Foxboro.
INDIANAPOLIS COLTS
The Colts didn't have much to offer against playoff teams this year, finishing 2-4 in the regular season.
However, their performance in Week 1 at Denver could be a prelude of what's to come this week. After falling behind 24-0 in the first half, Andrew Luck was able to rally Indy within a touchdown late in the fourth quarter. The potential game-tying drive made it into Denver territory before the Broncos got a fourth-down stop.
However, no one has beaten the Broncos at Mile High this year. I wouldn't expect Peyton Manning's old team to be the first. But it isn't out of the realm of possibility.
CAROLINA PANTHERS
Legally, we are obligated to include the Panthers on the list of teams that could potentially win a road game this week, because they are a team playing a football game on the road and therefore theoretically have a chance to win it.
And Carolina played reasonably well against the Seahawks earlier this year, mucking things up in a narrow 13-9 loss in Charlotte. So it's not as if the Panthers are that terribly overmatched.
But if Carolina is to pull off the stunner, it'll need a Herculean effort from Cam Newton. In three career games against Seattle, Newton has led the Panthers on one touchdown drive in 28 possessions. He'll have to at least double that output in a much shorter timeframe if his team has any hope.
Buccaneers admit mistake, boot Aguayo
In the NFL, it's always better to admit a mistake than to compound it. For the Buccaneers, the decision to burn a 2016 second-round pick on kicker Robert Aguayo has proven to be a mistake. The Buccaneers made the definitive admission of their error on Saturday, cutting Aguayo. He exits with $428,000 in fully-guaranteed salary [
more
]
Source: Mike Florio of ProFootballTalk
Powered by WPeMatico
Did Bucs put too much pressure on Aguayo?
After the Buccaneers surprised everyone by taking a kicker with the 59th overall pick in the draft, G.M. Jason Licht explained the move by heaping superlatives on the player. "I was very excited along with my staff and coaches about Roberto for a very long time," Licht told PFT Live in May 2016. "It's not [
more
]
Source: Mike Florio of ProFootballTalk
Powered by WPeMatico
Broncos holding their breath on Derek Wolfe
Only two days after losing Billy Winn for the year with a torn ACL, the Broncos are now sweating out another potentially serious injury along the defensive line. Via multiple reports, Broncos defensive lineman Derek Wolfe was carted off the field during practice on Saturday. It's being described as a right ankle injury by coach [
more
]
Source: Mike Florio of ProFootballTalk
Powered by WPeMatico