Patriots Remain Unbeatable at Home for AFC Foes
Gillette Stadium provides the New England Patriots with the NFL's greatest homefield edge.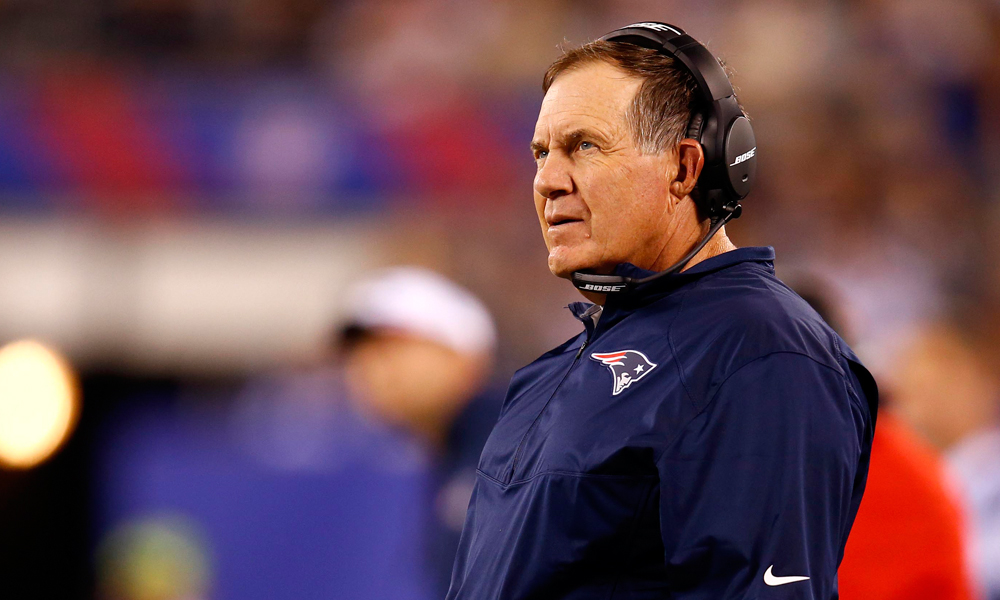 Maybe it's the guys with the muskets.
OK, more likely it's the guy in the hoodie and the guy in the UGGs. But no matter which team visits or which players cycle through the New England Patriots lineup, there is currently no greater homefield advantage in sports than Gillette Stadium.
After Sunday's thrashing of the Denver Broncos, New England has won a remarkable 42 consecutive regular-season home games against AFC opponents with Brady behind center (The non-Brady streak is at a mere 34 games; thanks for nothing, Matt Cassel!). The fact Vegas had the Pats as three-point underdogs heading into the game is as close as you'll ever get to a casino stuffing free money into your hands.
In a league where parity is practically mandated by rule, New England's streak is a most implausible feat.
The Pittsburgh Steelers were the last AFC team to pull off a win on the road against the Pats, with a 33-10 victory on Nov. 30, 2008. Kevin Faulk was New England's leading rusher that day, and all-time "Whatever Happened to Him?" team member Willie Parker led Pittsburgh with 87 yards. But since a loss with a current Minnesota Vikings backup quarterback shouldn't actually count, we can trace it back even further.
Nov. 12, 2006 is the last time Brady lost to a conference opponent at home. It was a 17-14 loss to the New York Jets, who were quarterbacked by Chad Pennington (!) and coached by Eric Mangini. If that's not enough to persuade you that this was a really long time ago, consider this – Morten Andersen was still in the NFL the last time Brady lost an AFC home game. If your winning streak dates back to someone from Tecmo Bowl still being in the league, it's something to brag about.
It is not the only time a Boston sports team has achieved a ridiculous level of success at home, which makes one wonder how much of an effect crowds have on such accomplishments. The 1985-86 Boston Celtics were an absurd 40-1 at home, and that's really the only home record in pro sports that feels anything similar to what the Pats are doing.
There are no dead spots on the ground or cold showers at Gillette Stadium to help with this streak, though Brady and Bill Belichick are pretty solid fill-ins for Larry Bird and Co. In both cases, the prospect of going up against the best in the business in a tough environment may beat several teams before they even get off the bus.
Whatever the factors may be, when it comes to homefield advantage, Gillette Stadium can't be beat.
Buccaneers admit mistake, boot Aguayo
In the NFL, it's always better to admit a mistake than to compound it. For the Buccaneers, the decision to burn a 2016 second-round pick on kicker Robert Aguayo has proven to be a mistake. The Buccaneers made the definitive admission of their error on Saturday, cutting Aguayo. He exits with $428,000 in fully-guaranteed salary [
more
]
Source: Mike Florio of ProFootballTalk
Powered by WPeMatico
Did Bucs put too much pressure on Aguayo?
After the Buccaneers surprised everyone by taking a kicker with the 59th overall pick in the draft, G.M. Jason Licht explained the move by heaping superlatives on the player. "I was very excited along with my staff and coaches about Roberto for a very long time," Licht told PFT Live in May 2016. "It's not [
more
]
Source: Mike Florio of ProFootballTalk
Powered by WPeMatico
Broncos holding their breath on Derek Wolfe
Only two days after losing Billy Winn for the year with a torn ACL, the Broncos are now sweating out another potentially serious injury along the defensive line. Via multiple reports, Broncos defensive lineman Derek Wolfe was carted off the field during practice on Saturday. It's being described as a right ankle injury by coach [
more
]
Source: Mike Florio of ProFootballTalk
Powered by WPeMatico