NFL's Most Overrated Coaches
Find out which NFL head coaches are considered to be more legendary than their records suggest they should be.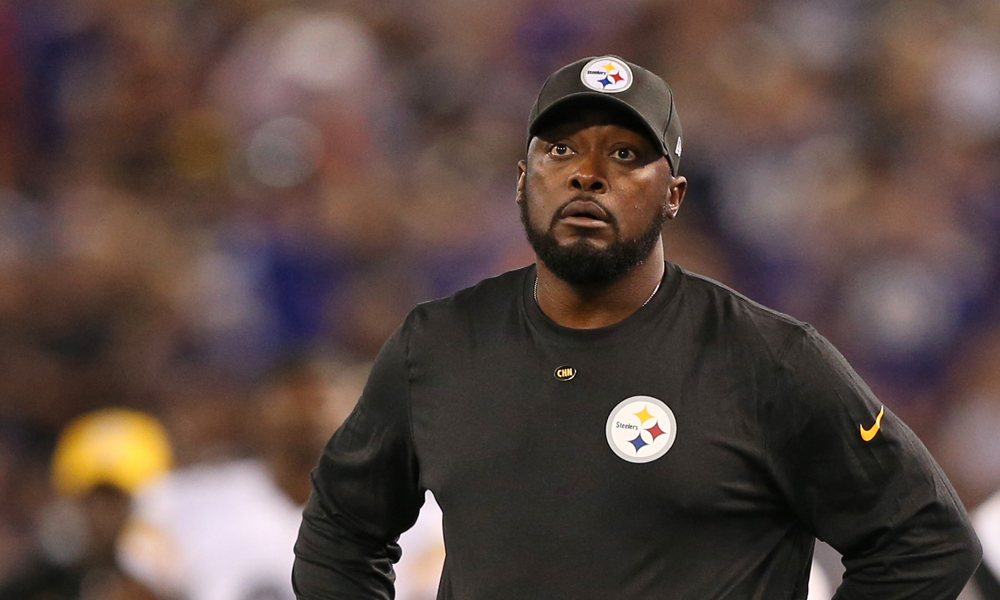 Coaching matters in football more than any other sport. Much like quarterbacks, head coaches often receive too much blame when things go wrong and maybe a little too much credit when their teams win. We're going to take a look at the most overrated coaches in the NFL.
Jeff Fisher, St. Louis Rams
After Jeff Fisher was let go from the Tennessee Titans in 2010, he was one of the most sought after coaches in the business and had the ability to select whatever open job there was.
Why was Fisher so sought after?
He has longevity and relevance, but not much else.
Fisher had the one Super Bowl run as Titans head coach in the 1999 season, a run which he didn't even win his division. In 16 full seasons and part of another with the Titans franchise, Fisher posted just six winning campaigns. Now Fisher is in his third season with the Rams and the best the team has finished has been 7-8-1 (2012), in his first season in St. Louis with a lot of Steve Spagnuolo's players.
Jeff Fisher is good with the media as he often has quick wit and catchy barbs, but in nearly two decades of coaching Fisher has just six winning seasons, five playoff victories and no rings.
Mike Tomlin, Pittsburgh Steelers
Pittsburgh Steelers head coach Mike Tomlin is an absolute media darling. Whenever his team loses a game, he makes no excuses, is famous for saying, "We're going to own it," and he inspires confidence.
Mike Tomlin is in no danger of losing his job anytime soon, as the Pittsburgh Steelers believe in stability throughout their organization.
But is he the right man for the job?
Tomlin has his Super Bowl ring which certainly buys him a great deal of equity, but he won it in his second season with mostly Bill Cowher's players. Despite having one of the few franchise quarterbacks in the NFL, Tomlin has had two consecutive non-winning seasons and whenever his team looks like they're on the cusp of doing great things, they suffer improbable losses (evidenced this season in losses to the Buccaneers and Jets).
Since Tomlin "decided" that current Arizona Cardinals' head coach and then Steelers' offensive coordinator Bruce Arians needed to retire, Tomlin has a 22-20 record. In that same time, Arians has led the Colts (interim head coach) and the Cardinals to a 28-10 record.
John Fox, Denver Broncos
Denver Broncos' head coach John Fox has the ultimate security blanket in quarterback Peyton Manning. Manning wins wherever he goes and Fox deserves a certain amount of credit for recruiting one of the greatest quarterbacks ever to play for him.
With that said, there are major question marks about whether Fox is the type of coach that can get a team over the hump. In nine seasons in Carolina, Fox had just three winning seasons with one Super Bowl appearance. In his first season with Peyton Manning, the Broncos were double-digit favorites and found a way to lose a home playoff game to Baltimore, a wildcard team. Although Fox made it to the Super Bowl last season, he did so in a very watered down AFC. In the Super Bowl, the Broncos looked completely unprepared for the athleticism of the Seattle Seahawks.
If John Fox can't win a Super Bowl with Peyton Manning and one of the greatest collections of offensive talent in NFL history, in a league where much of the rules are slated toward offense, his tenure and the Manning tenure will be largely considered a waste.
Mike McCarthy, Green Bay Packers
As a head coach, Mike McCarthy has been blessed. His two starting quarterbacks for his entire tenure as Packers head coach have been Brett Favre and Aaron Rodgers, both future Hall of Famers. McCarthy basically has an "easy button" to push on offense just about every week of his coaching tenure.
With all of those spoils at quarterback, McCarthy's teams have advanced to the conference championship games just twice in his nine seasons. If you take away the Packers magical 2010 Super Bowl run, he has just two playoff victories in his other eight years.
McCarthy's teams have had some great regular season success but look unprepared for postseason football. It's reasonable to assume that any coach that has the great Aaron Rodgers can get to the postseason, but if the Rodgers era ends with just one Super Bowl title, it will have been a monumental underachievement.
Broncos holding their breath on Derek Wolfe
Only two days after losing Billy Winn for the year with a torn ACL, the Broncos are now sweating out another potentially serious injury along the defensive line. Via multiple reports, Broncos defensive lineman Derek Wolfe was carted off the field during practice on Saturday. It's being described as a right ankle injury by coach [
more
]
Source: Mike Florio of ProFootballTalk
Powered by WPeMatico
Buccaneers admit mistake, boot Aguayo
In the NFL, it's always better to admit a mistake than to compound it. For the Buccaneers, the decision to burn a 2016 second-round pick on kicker Robert Aguayo has proven to be a mistake. The Buccaneers made the definitive admission of their error on Saturday, cutting Aguayo. He exits with $428,000 in fully-guaranteed salary [
more
]
Source: Mike Florio of ProFootballTalk
Powered by WPeMatico
Did Bucs put too much pressure on Aguayo?
After the Buccaneers surprised everyone by taking a kicker with the 59th overall pick in the draft, G.M. Jason Licht explained the move by heaping superlatives on the player. "I was very excited along with my staff and coaches about Roberto for a very long time," Licht told PFT Live in May 2016. "It's not [
more
]
Source: Mike Florio of ProFootballTalk
Powered by WPeMatico