NFL Week 17 Sunday Observations
We give you all the news, notes and nuggets you need to know about every game of the NFL weekend in a 2-minute read.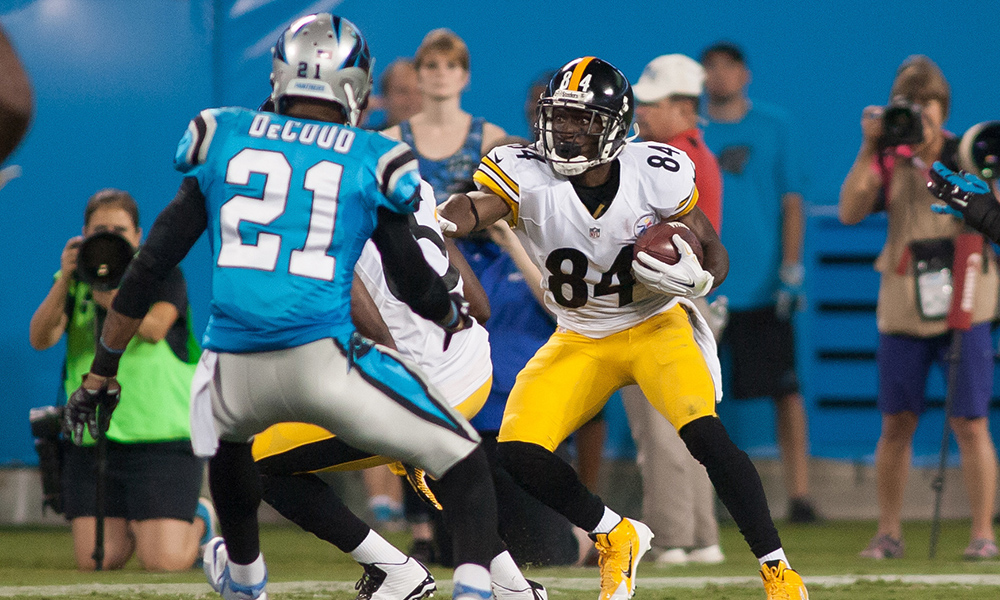 Hot off the presses (keys), we have everything you need to know about the busiest Sunday of the NFL season in a palatable two-minute read.
Ravens 20, Browns 10
Baltimore did the bare minimum and received the help it needed to get in the playoffs. If Flacco doesn't play better, the playoffs will last exactly one week….Cleveland was competitive this season on defense. That's good for last place in the AFC North.
Cowboys 44, Redskins 17
Cowboys fans get to finally think about the postseason as this was a huge win. They have the best shot to knock off the Seahawks….The Redskins have more questions than answers heading into the offseason.
Colts 27, Titans 10
Indy didn't really gain anything but some confidence with the victory. They will need to play better if they are going to win even one playoff game…Tennessee tried their best and was one non-tank by the Bucs away from the top pick. They'll get whichever quarterback the Bucs don't want in the draft.
Texans 23, Jaguars 17
J.J. Watt may have sewn up the MVP award with his three-sack, four-TFL, and one-safety performance. They still need a quarterback next season….The Jaguars need an offensive line for Christmas.
Chiefs 19, Chargers 7
There's not a ton of dropoff between Alex Smith and Chase Daniel. It was a good year for K.C. considering all of their injuries but they need to get better at QB and WR to have a real shot….The Chargers were a flawed team with a very good quarterback and they wouldn't have lasted long in the postseason…unless they played Cincinnati or Indianapolis.
Jets 37, Dolphins 24
Rex Ryan had his team playing hard until the end, Atlanta should be a great landing spot for him next year if they go that route….Joe Philbin isn't the right guy in Miami, but he'll be back next season to disappoint some more.
Vikings 13, Bears 9
Jay Cutler directed the Bears to three field goals. That's what it's become….Minnesota's 7-9 season is plenty to be proud of for that young team. They should contend for a playoff spot next year.
Bills 17, Patriots 9
Nice win for the Bills over the Patriots backups. Unfortunately, they still need a quarterback or they'll be nothing but mediocre….The Patriots didn't suffer any major injuries. Mission accomplished.
Eagles 34, Giants 26
The Eagles finished strong with a mostly meaningless win. Did Mark Sanchez do enough for Chip Kelly to bring him back next year to compete with Nick Foles? I say no….Odell Beckham, Jr. is the best wide receiver in the NFL…as a rookie.
Saints 23, Buccaneers 20
The Saints may have to make a tough decision on Drew Brees, as he's not worth his cap number….The Bucs tanked to get the first-overall pick. Probably a good move but it's a bad look.
Panthers 34, Falcons 3
The Panthers might be a little bit dangerous as they've won four straight games. They should make it five straight against Arizona….It's just about impossible to justify keeping Mike Smith after he was just blown out at home in a winner-take-all game against a sub-.500 team.
Packers 30, Lions 20
Aaron Rodgers can do whatever he want, whenever he wants it. He's the best in the game and if he wins the Super Bowl we have to start talking about him being the best ever….Matt Stafford simply isn't good enough to win big, big games.
Broncos 47, Raiders 14
The Broncos took care of business and secured their bye. They're going to need a good matchup to win a playoff game with Peyton Manning's diminished arm strength….Tony Sparano probably needed his team to play well to have any chance of getting the interim taken off his job title.
49ers 20, Cardinals 17
Jim Harbaugh finally won his final game of the season. It's a solid way to finish his 49ers career….Ryan Lindley finally threw a touchdown pass, actually two of them…along with three interceptions. The Cards won't win another game until August.
Seahawks 20, Rams 6
Seattle took care of business after a slow start. Now all they have to do is avoid the Cowboys….Jeff Fisher's team had the most interesting 6-10 season in recent memory. The few big wins of his will likely keep him employed for at least one more year.
Steelers 27, Bengals 17
Stop me if you've heard this before, but Andy Dalton wasn't quite good enough in a prime time game. Get ready to see that next week too…..Antonio Brown might be the most underappreciated superstar in the NFL. He's on the short list of the best receivers in football. Steelers' coach Mike Tomlin didn't need to yell at Reggie Nelson after the game, take the high road.
Buccaneers admit mistake, boot Aguayo
In the NFL, it's always better to admit a mistake than to compound it. For the Buccaneers, the decision to burn a 2016 second-round pick on kicker Robert Aguayo has proven to be a mistake. The Buccaneers made the definitive admission of their error on Saturday, cutting Aguayo. He exits with $428,000 in fully-guaranteed salary [
more
]
Source: Mike Florio of ProFootballTalk
Powered by WPeMatico
Did Bucs put too much pressure on Aguayo?
After the Buccaneers surprised everyone by taking a kicker with the 59th overall pick in the draft, G.M. Jason Licht explained the move by heaping superlatives on the player. "I was very excited along with my staff and coaches about Roberto for a very long time," Licht told PFT Live in May 2016. "It's not [
more
]
Source: Mike Florio of ProFootballTalk
Powered by WPeMatico
Broncos holding their breath on Derek Wolfe
Only two days after losing Billy Winn for the year with a torn ACL, the Broncos are now sweating out another potentially serious injury along the defensive line. Via multiple reports, Broncos defensive lineman Derek Wolfe was carted off the field during practice on Saturday. It's being described as a right ankle injury by coach [
more
]
Source: Mike Florio of ProFootballTalk
Powered by WPeMatico