NFL Week 15 Sunday Observations
Valuable news, notes and nuggets about Sunday's games in a two-minute appetizer.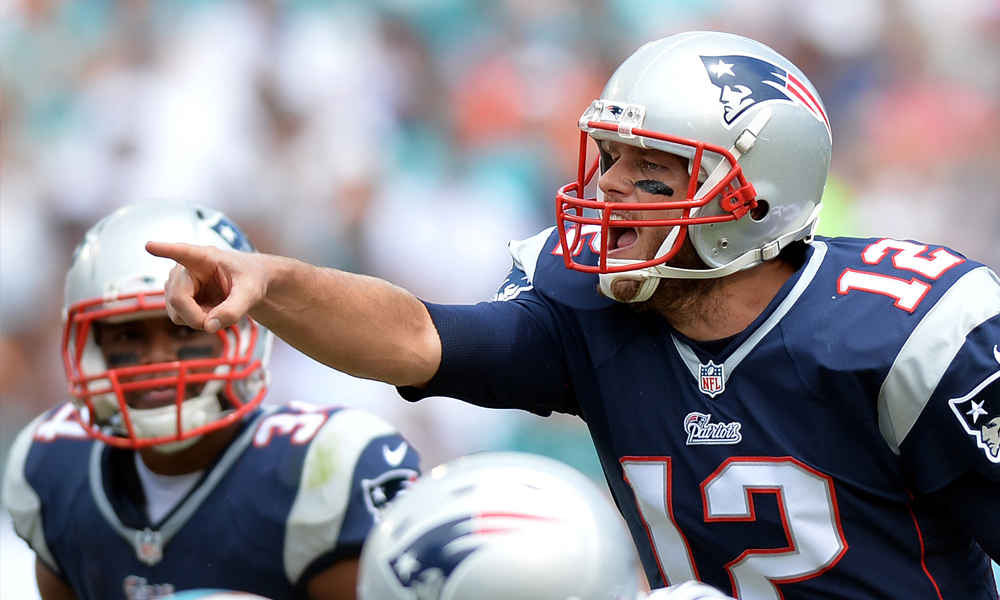 Everything you need to know about Sunday's games in a palatable two-minute read.
Steelers 27, Falcons 20
Pittsburgh doesn't really look like a Super Bowl contender as they allowed over 400 yards to a Falcons team playing without it's best player. A win is a win though and the Steelers are 9-5….The Falcons are 5-9…and still control their own destiny.
Giants 24, Redskins 13
The Giants really shouldn't fire Tom Coughlin at the end of the season. They'll have to start over and they're not that far away….Washington had to go back to RG3 after an early injury to Colt McCoy and he lost any pocket presence he may have once had.
Patriots 41, Dolphins 13
Tom Brady brought his "C-game" and the Patriots beat a very good Dolphins team by four touchdowns; They're pretty good….Joe Philbin hasn't won any big games as Dolphins head coach. It might be time for a change.
Chiefs 31, Raiders 13
The Chiefs are wasting time with Alex Smith. The sooner they realize this the better….Derek Carr looked really bad a week after looking really good. That's life with a rookie quarterback.
Colts 17, Texans 10
Indianapolis didn't have to do much to beat Houston once Ryan Fitzpatrick went out and they really didn't do all that much….J.J. Watt is tremendous, but they really can't overcome not having a quarterback.
Ravens 20, Jaguars 12
Baltimore looked like anything but a playoff team on Sunday, but they were playing the Jaguars so it's okay…..Jacksonville doesn't have enough players to compete, even though they're playing very hard.
Bills 21, Packers 13
The Bills might be another one of those teams that are "just a quarterback away." Their defense was fantastic against the greatest quarterback on Earth….It's probably a good thing that the Packers won't face the Bills in the playoffs, or anyone else with that ferocious of a pass rush.
Panthers 19, Bucs 17
It seems like blasphemy, but the Panthers offense often looks better under Derek Anderson than it does under Cam Newton. That's not an endorsement for Anderson….The Bucs are a terrible team that is underachieving more than anyone in the NFL.
Bengals 30, Browns 0
The Bengals desperately needed a victory with their closing schedule including Denver and Pittsburgh. This game spoke more about how bad Cleveland played than how good Cincinnati was….The Johnny Football era only has one way to go, right? 4.4 yards per attempt, no points and two interceptions.
Jets 16, Titans 11
The Jets didn't play well and the victory likely took them out of the quarterback business for their first-round pick. Even when the Jets win, they lose….Stop me if you heard this one before- Jake Locker was hurt in the game and Charlie Whitehurst filled in. There's no good reason for anyone to watch the Titans play football.
Broncos 22, Chargers 10
The Broncos wrapped up the division for the fourth-straight year with a nice road victory over San Diego. Denver is most dangerous when they're running the ball well with C.J. Anderson…San Diego probably isn't as good as their 8-6 record and they'll have a tough time holding on to get in the playoffs with road trips to San Francisco and Kansas City.
Seahawks 17, 49ers 7
The Seattle defense is once again the best in the NFL. They're allowing less than seven points per game during their four-game winning streak….San Francisco can't move the football and Colin Kaepernick looks like a shell of his former self.
Lions 16, Vikings 14
Detroit was dominated for most of the football game but they find themselves in first place in the NFC North….Minnesota displayed horrific game management as they found a way to lose the game. Better and brighter days are ahead for the Vikings.
Cowboys 38, Eagles 27
Dallas played what was their best game of the season in a must-win situation. Tony Romo has turned into a clutch quarterback….Costly loss for the Eagles, as they are on the outside looking in right now with a pair of road games left at New York and Washington. They need to win out.
Buccaneers admit mistake, boot Aguayo
In the NFL, it's always better to admit a mistake than to compound it. For the Buccaneers, the decision to burn a 2016 second-round pick on kicker Robert Aguayo has proven to be a mistake. The Buccaneers made the definitive admission of their error on Saturday, cutting Aguayo. He exits with $428,000 in fully-guaranteed salary [
more
]
Source: Mike Florio of ProFootballTalk
Powered by WPeMatico
Did Bucs put too much pressure on Aguayo?
After the Buccaneers surprised everyone by taking a kicker with the 59th overall pick in the draft, G.M. Jason Licht explained the move by heaping superlatives on the player. "I was very excited along with my staff and coaches about Roberto for a very long time," Licht told PFT Live in May 2016. "It's not [
more
]
Source: Mike Florio of ProFootballTalk
Powered by WPeMatico
Broncos holding their breath on Derek Wolfe
Only two days after losing Billy Winn for the year with a torn ACL, the Broncos are now sweating out another potentially serious injury along the defensive line. Via multiple reports, Broncos defensive lineman Derek Wolfe was carted off the field during practice on Saturday. It's being described as a right ankle injury by coach [
more
]
Source: Mike Florio of ProFootballTalk
Powered by WPeMatico