NFL Week 10 Sunday Observations
Everything you need to know about Sunday's games in a two-minute read.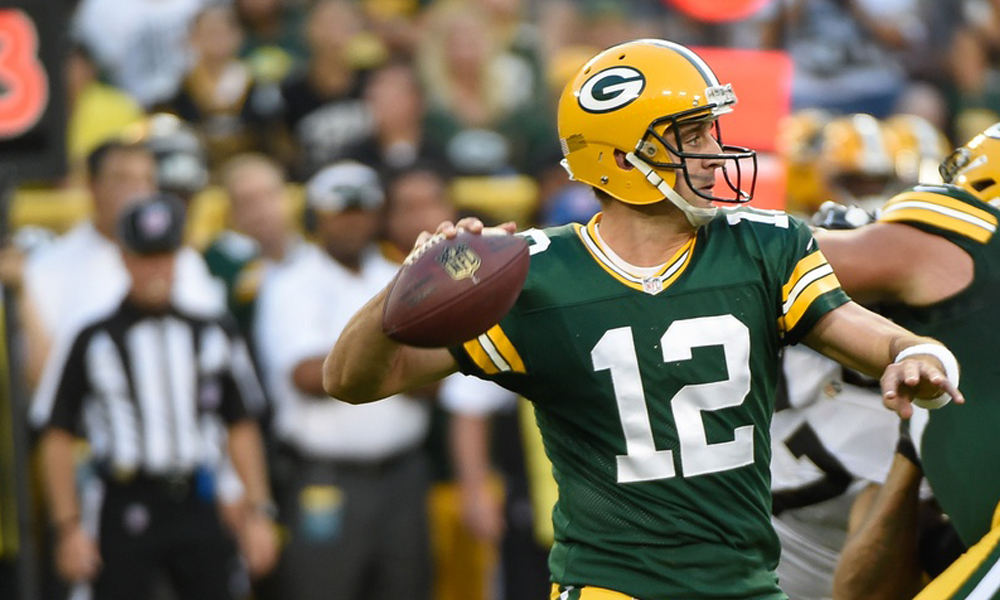 Most of Sunday's games were less than competitive. Here's all the notes you need to have from each of the games in just about two minutes.
Chiefs 17, Bills 13
Are the Chiefs Super Bowl contenders? No, but they do need to be taken seriously as a team that can grab a playoff spot. Kansas City is a gutsy group with a superstar on defense in Justin Houston….Buffalo is pretty much who we thought they were- not a playoff team.
Lions 20, Dolphins 16
Matt Stafford played huge when his team needed him the most and the Lions defense continues to impress…Ryan Tannehill moves to 0-5 in dome games.
Cowboys 31, Jaguars 17
Men versus boys. Dez Bryant is going to get paid after this season and deservedly so. Tony Romo and the Cowboys offensive line were fantastic and dominated the game….The Jaguars roster isn't good enough and it looks like they wasted a second-overall pick on Luke Joeckel.
49ers 27, Saints 24
San Francisco had to have it and they won it, although it looked rough. The 49ers can afford to lose another game, but maybe not two other games….New Orleans lost for the first time at home under Sean Payton since 2012 (20 games). At 4-5, they're still in command in the NFC South.
Ravens 21, Titans 7
The Ravens won the game with defense against a rookie quarterback. Joe Flacco needs to play better if they're going to make a playoff run….There were some good things from Zach Mettenberger, hopefully he can build on them.
Jets 20, Steelers 13
The Steelers will look back on this game at the end of the season and kick themselves for turning the ball over four times. If they don't make the playoffs look no further than this game….The Jets saved Rex Ryan's job…for seven more weeks.
Falcons 27, Buccaneers 17
Atlanta is just one game out of first place….with a 3-6 record….Nobody in the NFL is doing less with more than Lovie Smith.
Broncos 41, Raiders 17
The Raiders were competitive for a little over a quarter, which is pretty much what everyone expected….Denver is the one team you can count on to not lose stupid games to bad teams.
Cardinals 31, Rams 14
Arizona lost Carson Palmer to what is being reported as a torn ACL; that's much more important than a regular season win over the Rams….Austin Davis picked on Patrick Peterson too many times and was burned. Davis is still showing some positive signs.
Seahawks 38, Giants 17
There's nothing like a date with the New York Giants to make your offensive woes disappear. Seattle amassed over 300 yards rushing against a pretty awful Giants defense….Odell Beckham Jr. looks like he can be a great player for the Giants.
Packers 55, Bears 14
If Bears' head coach Marc Trestman isn't on the hot seat, he should be. Chicago looked completely unprepared and it appeared that they quit somewhere in the second quarter….Aaron Rodgers was brilliant and if the game wasn't such a blowout he could have broken all of the NFL's single game passing records.
Buccaneers admit mistake, boot Aguayo
In the NFL, it's always better to admit a mistake than to compound it. For the Buccaneers, the decision to burn a 2016 second-round pick on kicker Robert Aguayo has proven to be a mistake. The Buccaneers made the definitive admission of their error on Saturday, cutting Aguayo. He exits with $428,000 in fully-guaranteed salary [
more
]
Source: Mike Florio of ProFootballTalk
Powered by WPeMatico
Did Bucs put too much pressure on Aguayo?
After the Buccaneers surprised everyone by taking a kicker with the 59th overall pick in the draft, G.M. Jason Licht explained the move by heaping superlatives on the player. "I was very excited along with my staff and coaches about Roberto for a very long time," Licht told PFT Live in May 2016. "It's not [
more
]
Source: Mike Florio of ProFootballTalk
Powered by WPeMatico
Broncos holding their breath on Derek Wolfe
Only two days after losing Billy Winn for the year with a torn ACL, the Broncos are now sweating out another potentially serious injury along the defensive line. Via multiple reports, Broncos defensive lineman Derek Wolfe was carted off the field during practice on Saturday. It's being described as a right ankle injury by coach [
more
]
Source: Mike Florio of ProFootballTalk
Powered by WPeMatico