NFL Sunday Quick Hits 10/12
Find out everything you need to know about every Sunday game in just a few minutes.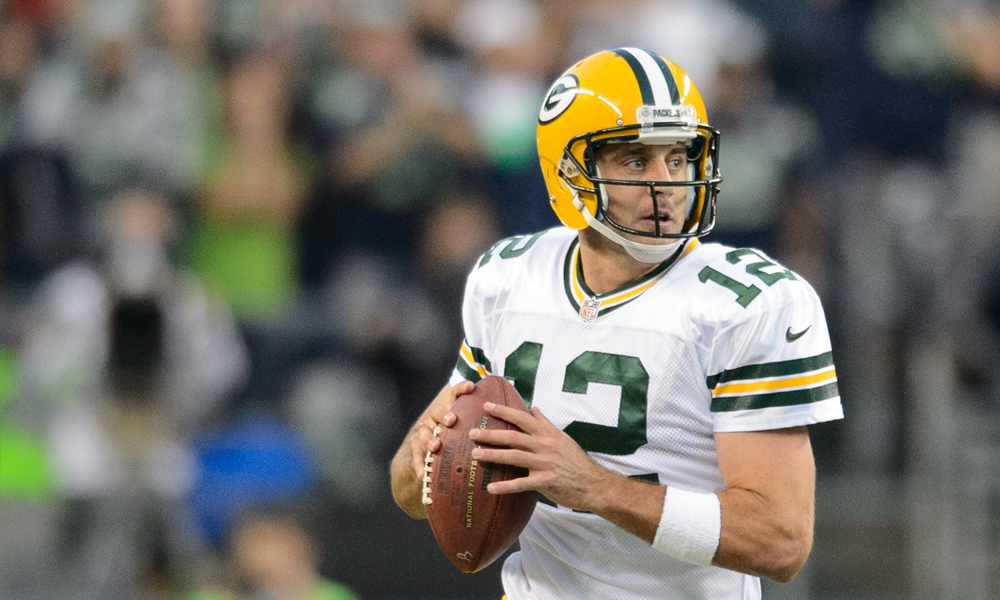 Tennessee 16, Jacksonville 14
Blake Bortles deserved a better fate as he was fantastic for Jacksonville. The Titans literally did the minimum required to get a victory and there might not be two more victories left in the season for them.
Baltimore 48, Tampa Bay 17
The Ravens did what they needed to do against a really bad team, and they are right there in the NFC North race. Tampa quit for the second time this season on Lovie Smith.
Denver 31, New York Jets 17
The Jets really played hard, but it's a talent issue. Peyton Manning didn't look great on a day where he threw for three touchdowns.
Detroit 17, Minnesota 3
Big time performance by the Lions defense making Teddy Bridgewater look like a rookie. For the first time in a long time, Detroit can win games with defense.
New England 37, Buffalo 22
The Bills have been waiting since 1999 to win a big game…Tom Brady's ankle injury is being reported as serious. He probably won't miss time, but if he can't push off he's going to struggle all year long.
Carolina 37, Cincinnati 37
Ron Rivera didn't trust Cam Newton enough to go for a fourth down in overtime. Mike Nugent missed an easy field goal that would've won the game for the Bengals. Both teams got what they deserved.
Cleveland 31, Pittsburgh 10
The Cleveland Browns won their first big game in a long time and the schedule sets up well for them to make a playoff run. Mike Tomlin needs to take some heat for how the Steelers have played the last three weeks.
Green Bay 27, Miami 24
Aaron Rodgers has been tremendous the last three weeks and he's lifting an otherwise average Packers team. Miami called a timeout with six seconds left, which let Green Bay huddle up and talk about what turned into the game-winning touchdown.
San Diego 31, Oakland 28
Derek Carr played the best game of his career for the Raiders and they probably deserved a better outcome. Really good teams find ways to win when they're not playing their best. The Chargers fit that description.
Chicago 27, Atlanta 13
Matt Forte scored twice and Kyle Fuller shut down Julio Jones (as well as anyone can). Important win for the Bears, and the Falcons are showing signs of why they won just a handful of games last season.
Dallas 30, Seattle 23
The Cowboys were the better football team as they withstood adversity and found a way to dominate with their running game. Probably the most impressive they've looked since their last Super Bowl. As for Seattle, they couldn't stop the run when they needed to and Russell Wilson played poorly.
Arizona 30, Washington 20
Carson Palmer is back and the Cardinals are in first place. Arizona didn't play a great game but their defense made Kirk Cousins show why he's a backup quarterback.
Philadelphia 27, New York Giants 0
The Eagles dominated from kickoff to gun, and the Giants lost more than just the game as Victor Cruz went down with a torn patellar tendon. Philly dominated at the line of scrimmage and that was enough to overcome another mediocre game from Nick Foles.
Did Bucs put too much pressure on Aguayo?
After the Buccaneers surprised everyone by taking a kicker with the 59th overall pick in the draft, G.M. Jason Licht explained the move by heaping superlatives on the player. "I was very excited along with my staff and coaches about Roberto for a very long time," Licht told PFT Live in May 2016. "It's not [
more
]
Source: Mike Florio of ProFootballTalk
Powered by WPeMatico
Broncos holding their breath on Derek Wolfe
Only two days after losing Billy Winn for the year with a torn ACL, the Broncos are now sweating out another potentially serious injury along the defensive line. Via multiple reports, Broncos defensive lineman Derek Wolfe was carted off the field during practice on Saturday. It's being described as a right ankle injury by coach [
more
]
Source: Mike Florio of ProFootballTalk
Powered by WPeMatico
Buccaneers admit mistake, boot Aguayo
In the NFL, it's always better to admit a mistake than to compound it. For the Buccaneers, the decision to burn a 2016 second-round pick on kicker Robert Aguayo has proven to be a mistake. The Buccaneers made the definitive admission of their error on Saturday, cutting Aguayo. He exits with $428,000 in fully-guaranteed salary [
more
]
Source: Mike Florio of ProFootballTalk
Powered by WPeMatico