NFL Sunday Observations
Find out everything you need to know about Sunday's games in a brief, two-minute read.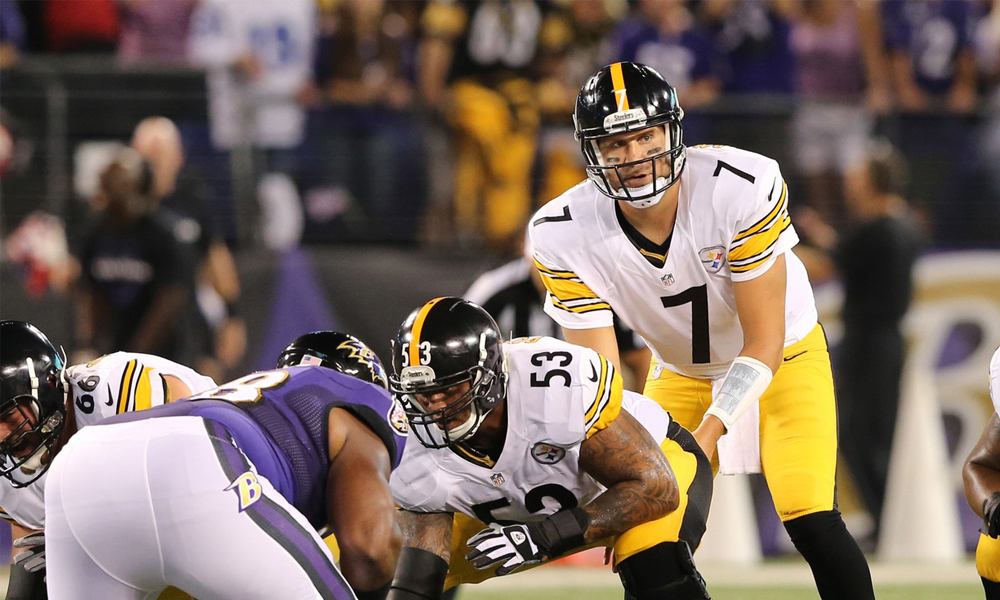 Although only four of the 11 games on Sunday were one-possession affairs, plenty of storylines broke out and here is a brief, very readable version of them.
Cleveland 22, Tampa Bay 17
It might not be time for the Bucs to switch back to Josh McCown, but it appears that they have their answer on Mike Glennon; He's just a backup…..Brian Hoyer and the Browns offense have regressed significantly while center Alex Mack has been out. Like Glennon, Hoyer looks like a backup quarterback as well.
Arizona 28, Dallas 17
The Cards defense dominated the one-dimensional, Romo-less Cowboys. Patrick Peterson (and Brandon Weeden) shut down Dez Bryant and the Cards are the best team in the NFC…somehow.
Philadelphia 31, Houston 21
Nick Foles is out indefinitely and the Eagles might actually get better at quarterback with Mark Sanchez. Sanchez isn't a world-beater, but Foles has been painfully average this season; his true talent level….The Texans are a bad team who's beat worse teams on their schedule and that's the only reason they're close to .500.
Kansas City 24, New York Jets 10
The Chiefs are hot and Alex Smith has been playing very well. Kansas City has won five of their last six games, but they'll have to play better as their schedule stiffens….The Mike Vick era was different than the Geno Smith era (more horizontal offense, less turnovers) but it still lacked points on the scoreboard.
Cincinnati 33, Jacksonville 23
Andy Dalton didn't play particularly well, but he was bailed out by his defense and a great running game. Sound familiar?….The Jaguars had breakdowns in all three phases, something that you'd expect from a 1-8 team.
Miami 37, San Diego 0
The Dolphins were absolutely dominant in every phase of the game as they were the first team to shut out the Chargers in 15 years. Miami is a sneaky contender going forward….San Diego is circling the drain as they've lost three straight games.
Minnesota 29, Washington 26
In one of the more exciting games of the day, Vikings rookie Teddy Bridgewater made enough plays to get his team a victory against a solid Redskins defense….The Redskins were right to start RG3 and they have to for the rest of the season or as long as he's healthy. They need to learn more about their pricey investment.
St. Louis 13, San Francisco 10
The 49ers might have scored on their last play to win, but Colin Kaepernick's sneak was ruled a fumble and there was no evidence to overturn the call. The San Francisco play calling around the goal-line was abysmal (remind anyone of the Super Bowl?) and they are just an average team right now….The Rams still aren't very good, but they're competitive and that's a start.
New England 43, Denver 21
Tom Brady takes down Peyton Manning in a cold-weather game. Why should anyone be surprised? Brady is an all-time great and Rob Gronkowski may be the best tight end ever, when healthy…. The Broncos really need to get home-field advantage and that might not be enough to take down Brady.
Seattle 30, Oakland 24
A win is a win for Seattle. Sure, they don't look that dominant but they didn't look that dominant last season either until their playoff run….Oakland is playing hard under Tony Sparano, they'll win eventually.
Pittsburgh 43, Baltimore 23
Who has been better than Ben Roethlisberger over the last two weeks? He has been amazing and the Steelers defense is getting better since they signed James Harrison…..The Ravens walked into a hornet's nest on Sunday night and they'll be fine going forward.
Did Bucs put too much pressure on Aguayo?
After the Buccaneers surprised everyone by taking a kicker with the 59th overall pick in the draft, G.M. Jason Licht explained the move by heaping superlatives on the player. "I was very excited along with my staff and coaches about Roberto for a very long time," Licht told PFT Live in May 2016. "It's not [
more
]
Source: Mike Florio of ProFootballTalk
Powered by WPeMatico
Broncos holding their breath on Derek Wolfe
Only two days after losing Billy Winn for the year with a torn ACL, the Broncos are now sweating out another potentially serious injury along the defensive line. Via multiple reports, Broncos defensive lineman Derek Wolfe was carted off the field during practice on Saturday. It's being described as a right ankle injury by coach [
more
]
Source: Mike Florio of ProFootballTalk
Powered by WPeMatico
Buccaneers admit mistake, boot Aguayo
In the NFL, it's always better to admit a mistake than to compound it. For the Buccaneers, the decision to burn a 2016 second-round pick on kicker Robert Aguayo has proven to be a mistake. The Buccaneers made the definitive admission of their error on Saturday, cutting Aguayo. He exits with $428,000 in fully-guaranteed salary [
more
]
Source: Mike Florio of ProFootballTalk
Powered by WPeMatico