First-Round Quarterbacks Dominate NFL
If you're waiting for the next Tom Brady or Russell Wilson, don't hold your breath.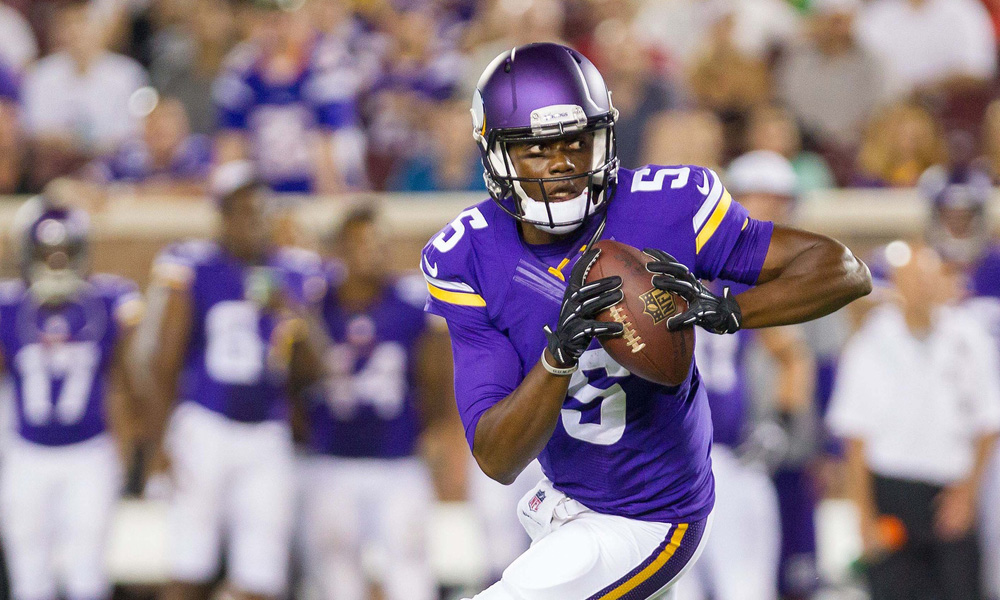 The roughly 50 percent bust rate in the NFL Draft regarding first-round quarterbacks is a well recited statistic.  What isn't as well versed is that 50 percent is one of the highest success rates among any position.  Although there are a few Super Bowl winning exceptions, it appears that your best bet to find a franchise quarterback is in the first round of the NFL Draft.
In 2000, the 199th pick of the NFL Draft was none other than Tom Brady.  Just one year earlier in St. Louis, Kurt Warner emerged as one of the top quarterbacks in football after starter Trent Green got hurt. Warner was undrafted in 1994. Both quarterbacks played each other in the Super Bowl, in 2001, with Brady and his New England Patriots upsetting the "Greatest Show on Turf." A sixth-round pick and undrafted quarterback turning into Hall of Fame caliber players simply isn't the norm.
Out of the 32 teams in the NFL, just six  don't have a quarterback drafted in the first round on their current rosters (Tampa Bay, New Orleans, Seattle, New England, Houston and Oakland). The rookie wage scale makes it much less punitive than it used to be in case you miss on that pick.
Nearly 70 percent (68.7) of the quarterbacks preparing to start in 2014 are former first round picks. Twenty-two first round picks are likely to start at some point this season, including three rookies in Blake Bortles, Teddy Bridgewater and Johnny Manziel. Three quarterbacks selected in the second round are starters. Four quarterbacks from round three are starters, one from the sixth and seventh, and one undrafted. These are staggering statistics in favor of first-round quarterbacks starting in the NFL.
In the 2014 NFL Draft, 14 quarterbacks were drafted. Three in the first round, two in the second and none in the third. Two in the fourth and fifth rounds. Five in the sixth round and none in the seventh. Plenty of young and talented arms, but the opportunity to succeed the incumbent quarterbacks already on their current rosters, for most, isn't in the cards. Looking at the quarterbacks drafted after the second round, it appears that Oakland's Derek Carr, who won the starting job in Oakland, has the only real chance of seeing snaps under center this season barring major injuries.
If Brady and Warner were thrown out there a decade ago as great players, it would have sounded ludicrous. It's easy once they are successful to look back and not be amazed by their accomplishments. The rareness and oddity of their success is so unique. It's like saying Garrett Gilbert (sixth round) and Ryan Griffin (undrafted) would eventually be Hall of Fame signal callers.
It's unpredictable to know who will eventually become the next Tony Romo, also undrafted, but it might happen. Hence the reality of quarterbacks becoming starters drafted after round one as very few and very far between. If you're looking for your future franchise quarterback, it's best to look in the first round.
Buccaneers admit mistake, boot Aguayo
In the NFL, it's always better to admit a mistake than to compound it. For the Buccaneers, the decision to burn a 2016 second-round pick on kicker Robert Aguayo has proven to be a mistake. The Buccaneers made the definitive admission of their error on Saturday, cutting Aguayo. He exits with $428,000 in fully-guaranteed salary [
more
]
Source: Mike Florio of ProFootballTalk
Powered by WPeMatico
Did Bucs put too much pressure on Aguayo?
After the Buccaneers surprised everyone by taking a kicker with the 59th overall pick in the draft, G.M. Jason Licht explained the move by heaping superlatives on the player. "I was very excited along with my staff and coaches about Roberto for a very long time," Licht told PFT Live in May 2016. "It's not [
more
]
Source: Mike Florio of ProFootballTalk
Powered by WPeMatico
Broncos holding their breath on Derek Wolfe
Only two days after losing Billy Winn for the year with a torn ACL, the Broncos are now sweating out another potentially serious injury along the defensive line. Via multiple reports, Broncos defensive lineman Derek Wolfe was carted off the field during practice on Saturday. It's being described as a right ankle injury by coach [
more
]
Source: Mike Florio of ProFootballTalk
Powered by WPeMatico