NFL Prime Time Games Have Disappointed
Nationally televised games have frequently been blowouts this season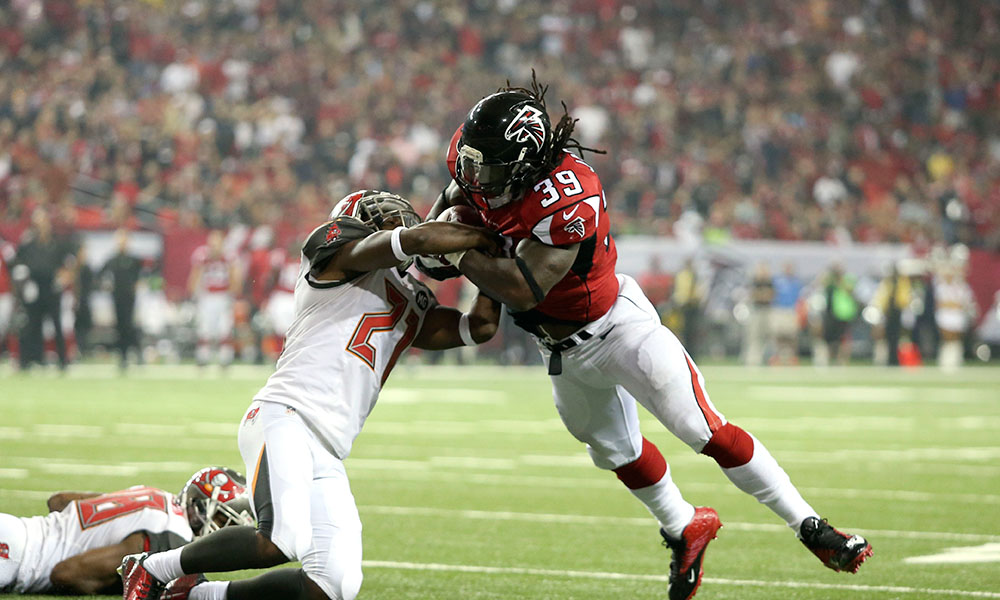 Hopefully Carrie Underwood spends the other six days of her week waiting for something better than Sunday Night Football.
Sunday night games — in fact, any kind of nationally televised prime time games — have typically proven to be duds this season.
It's a strange contrast to the early afternoon games on Sundays, which are only frustrating for those who don't have the NFL's Red Zone Channel. This week there were three one-point games that kicked off at 1 p.m. EST. In contrast, all three Thanksgiving games were decided by at least two touchdowns, as was the Sunday night matchup between the Broncos and Chiefs.
That has been par for the course. The average margin of victory in nationally televised prime-time games this year is 16.4 points.
Though Thursday nights get the worst rap for bad football, Sunday nights have been a worse transgressor. The average margin of victory for teams on Sunday night is 19.4 points, and only three of the 13 games have been decided by a touchdown or less.
Including Thanksgiving, there have been 15 nationally televised Thursday night games this year. They usually stink. As is the case on Sunday, only three games have been decided by a touchdown or less, but the margin of victory is a slightly closer 18.5 points per game.
The old mainstay, Monday Night Football, has at least had a share of nailbiters this year. Seven games have been decided by a touchdown or less, and four have been determined by a field goal or less. There have been enough blowouts mixed in to push the average Monday night victory margin to 11.1 points per game, but half of the time fans are able to watch a halfway-decent game.
Trying to ascribe a specific explanation for the high number of prime-time blowouts is no easy task. They are usually marquee matchups, such as Green Bay opening the year at Seattle, but for whatever reason a game between teams that appear evenly matched on paper often fails to play out that way on the field. The Seahawks won that potential playoff preview 36-16.
Come playoff time, of course, every game is nationally televised. Fans can only hope the regular-season trend of blowouts in those games doesn't carry over.
Buccaneers admit mistake, boot Aguayo
In the NFL, it's always better to admit a mistake than to compound it. For the Buccaneers, the decision to burn a 2016 second-round pick on kicker Robert Aguayo has proven to be a mistake. The Buccaneers made the definitive admission of their error on Saturday, cutting Aguayo. He exits with $428,000 in fully-guaranteed salary [
more
]
Source: Mike Florio of ProFootballTalk
Powered by WPeMatico
Did Bucs put too much pressure on Aguayo?
After the Buccaneers surprised everyone by taking a kicker with the 59th overall pick in the draft, G.M. Jason Licht explained the move by heaping superlatives on the player. "I was very excited along with my staff and coaches about Roberto for a very long time," Licht told PFT Live in May 2016. "It's not [
more
]
Source: Mike Florio of ProFootballTalk
Powered by WPeMatico
Broncos holding their breath on Derek Wolfe
Only two days after losing Billy Winn for the year with a torn ACL, the Broncos are now sweating out another potentially serious injury along the defensive line. Via multiple reports, Broncos defensive lineman Derek Wolfe was carted off the field during practice on Saturday. It's being described as a right ankle injury by coach [
more
]
Source: Mike Florio of ProFootballTalk
Powered by WPeMatico