NFL Fun Stats – Week 13
Drew Stanton faces a uphill battle in the final five weeks of the season to keep Arizona on top.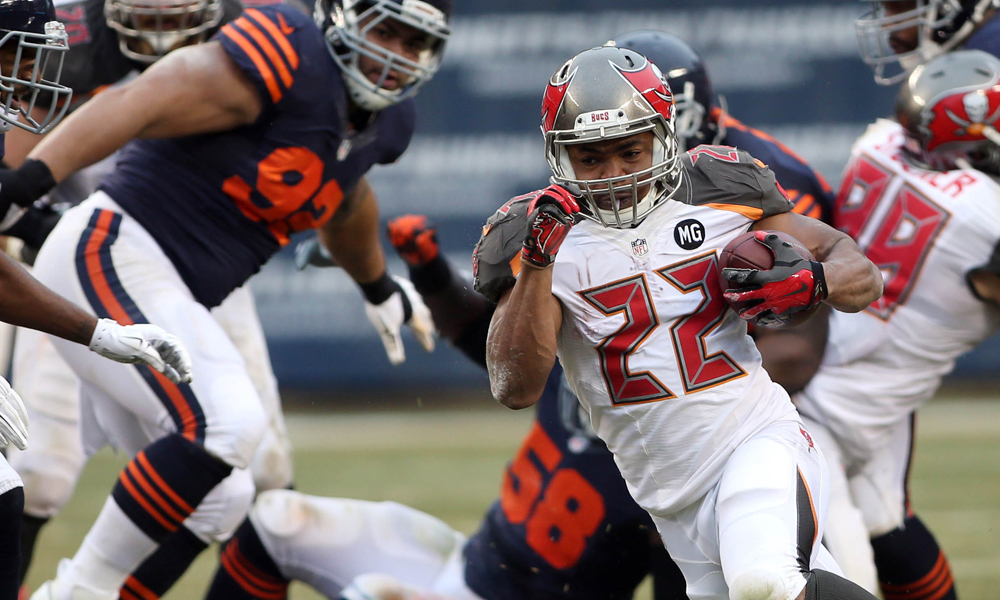 NFL Fun Stats is put together to provide a wide range of number-oriented morsels for those who crave the delicacy and geek-dom of NFL statistics, news and notes. If you're not quoting one note each week, I'm not doing my job. Here are your water cooler nuggets.
 12
Teams in the NFL have used at least two different starting quarterbacks after 11 games. 37.5 percent of the NFL has gone to the bench due to an injury or lack of production by their initial choice at quarterback. The list includes the Buffalo Bills, New York Jets, Houston Texans, Tennessee Titans, Jacksonville Jaguars, Philadelphia Eagles, Washington Redskins, Minnesota Vikings, Carolina Panthers, Tampa Bay Buccaneers Arizona Cardinals and St. Louis Rams. Both St. Louis and Washington have used three different starters in 2014.
1
Touchdown scored by Tennessee Titans 2014 free agent running back addition Dexter McCluster. In March, McCluster signed a three-year, $9 million contract. Not much bang for their buck from one of the more dynamic players in the game today. $1 million per touchdown so far.
13
Straight games Miami Dolphins receiver Mike Wallace has not reached 100-yards receiving. Wallace has emerged as one of the Dolphins' most lethal red-zone targets. His seven touchdown receptions lead the team and all seven have been caught inside the opponent's 20-yard line equaling 62-yards. Wallace once known as a great deep threat has become a red-zone threat. His average per reception since arriving in Miami two years ago as a free agent from Pittsburgh has dropped a full five yards. During his four years spent in Pittsburgh he averaged 17.5 yards per reception and his last two years in Miami he has averaged 12.5.
193
Total rushing yards by Tampa Bay Buccaneers running back Doug Martin this season. In his third season with the Bucs, Martin has failed to stay healthy and live up to his monster rookie season in 2012. Martin finished fifth in the NFL in rushing in 2012 with 1,454 yards and third overall in yards from scrimmage with 1,926 yards. Since then he has amassed a measly 649 yards rushing in the last two seasons combined. He had 251 yards rushing in one gameagainst the Oakland Raiders his rookie season which is 58 more than he has in all of 2014. Reminds me a bit of New Orleans Saints star rookie Rueben Mayes in 1986. The 57th overall pick out of Washington State burst onto the NFL landscape that season rushing for a whopping 1,353 yards. Then he averaged 426 yards rushing the next five seasons of his NFL career.
2,943
Is the amount of passing yards thrown by Detroit Lions quarterback Matthew Stafford through 11 games. Remember not too long ago Stafford passed for over 5,000 passing yards (5,038), one of only five players to reach the historic NFL mark. He is averaging 267.5 yards per game in 2014. The three previous seasons he averaged over 300-yards per game. Stafford has thrown 13 touchdown passes in 2014. Over the three previous seasons he averaged 30.3 touchdowns. Detroit has allowed the fewest points scored in the league with 190. Unfortunately the offense ranks as one of the worst teams in the league putting points on the board. Detroit is one of five teams left in the NFL yet to score over 200 points in 2014. The other four teams are the Oakland Raiders (1-10), Jacksonville Jaguars (1-10), New York Jets (2-9), and Tennessee Titans (2-9).
3-6
Is the career record of Arizona Cardinals quarterback Drew Stanton in the months of November and December. Currently the Cardinals' are in first place in the NFC West with a 9-2 record. Three of the Cardinals' next five games are on the road and their home games include two of the top passing defenses in the NFL.  The Kansas City Chiefs rank No. 1 and the Seattle Seahawks rank third overall against the pass. In the Seahawks' Week 12 win over Arizona, the Seattle defense sacked Stanton three times, intercepting him once and held the offense to a season low 204 yards.
2
Is the amount of touchdowns scored by former Steelers' running back Legarrette Blount during his brief 10 game career in Pittsburgh. Blount was let go by Pittsburgh after Week 11 and picked up by the New England Patriots after clearing waivers. Blount matched his season total in Pittsburgh with two rushing touchdowns in the Pats 34-9 drudging of Detroit Lions.
4
Players in the NFL have 12 or more sacks in 2014. The list includes Justin Houston (13), Conner Barwin (12.5), Elvis Dumervil (12.5) and Mario Williams (12). The Oakland Raiders have 12 sacks total as a team. Another reason why in the latest Football Insiders Mock Draft the Raiders' are selecting Nebraska Cornhuskers DE/OLB Randy Gregory.
12
Weeks of football and we have yet to witness Houston Texans Jadeveon Clowney record a single sack or Cleveland Browns quarterback Johnny Manziel throw a touchdown pass. These two guys were overwhelming favorites before the season began to win Rookie of the Year honors.
3
Catches made by San Francisco 49ers tight end Vernon Davis in Week 12. It matches the total in his three previous games (34 yards). Last week against the Washington Redskins he had 21 receiving yards on three catches. It is only the fifth time all season Davis has had more than 21 yards receiving in a game. He has not gone over 50-yards receiving yet this season. His best yardage output came in Week 1 when he amassed 44 yards accompanied by his only two touchdowns receptions of the 2014 season.
Broncos holding their breath on Derek Wolfe
Only two days after losing Billy Winn for the year with a torn ACL, the Broncos are now sweating out another potentially serious injury along the defensive line. Via multiple reports, Broncos defensive lineman Derek Wolfe was carted off the field during practice on Saturday. It's being described as a right ankle injury by coach [
more
]
Source: Mike Florio of ProFootballTalk
Powered by WPeMatico
Buccaneers admit mistake, boot Aguayo
In the NFL, it's always better to admit a mistake than to compound it. For the Buccaneers, the decision to burn a 2016 second-round pick on kicker Robert Aguayo has proven to be a mistake. The Buccaneers made the definitive admission of their error on Saturday, cutting Aguayo. He exits with $428,000 in fully-guaranteed salary [
more
]
Source: Mike Florio of ProFootballTalk
Powered by WPeMatico
Did Bucs put too much pressure on Aguayo?
After the Buccaneers surprised everyone by taking a kicker with the 59th overall pick in the draft, G.M. Jason Licht explained the move by heaping superlatives on the player. "I was very excited along with my staff and coaches about Roberto for a very long time," Licht told PFT Live in May 2016. "It's not [
more
]
Source: Mike Florio of ProFootballTalk
Powered by WPeMatico