NFL Fun Stats: Week 10
Ben Roethlisberger has more touchdown passes in the last two weeks than his upcoming Week 10 opponent has on the entire year.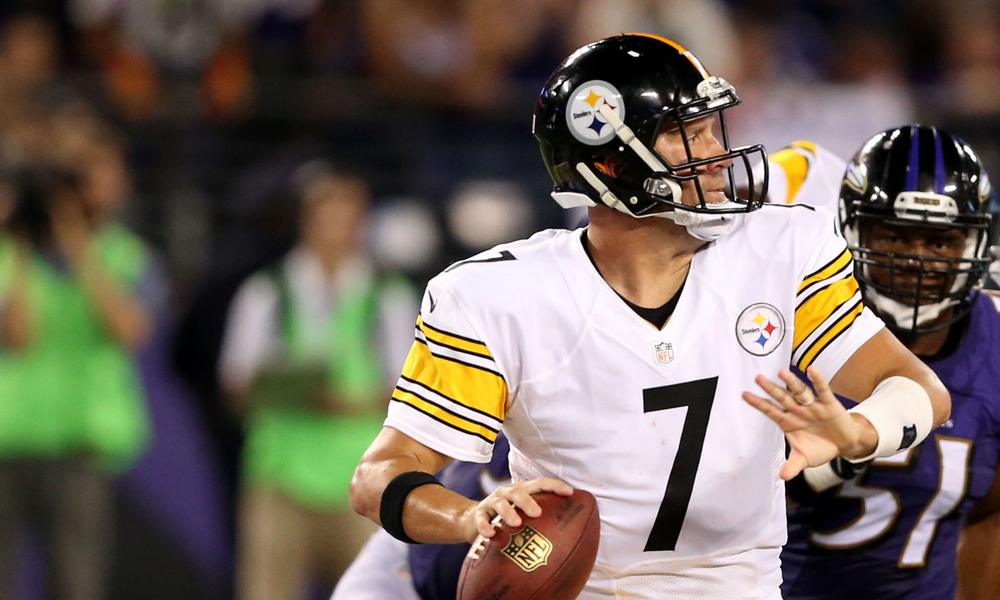 NFL Fun Stats is put together to provide a wide range of number-oriented morsels for those who crave the delicacy and geek-dom of NFL statistics, news and notes. If you're not quoting one note each week, I'm not doing my job. Here are your water cooler nuggets.
12
– Touchdowns thrown by Pittsburgh Steelers quarterback Ben Roethlisberger over the last two games. Pittsburgh travels east this weekend to play the New York Jets. The Jets' quarterback combination of Geno Smith and Michael Vick have combined to throw eight touchdowns over the course of the entire season.
17
– Straight games Seattle Seahawks quarterback Russell Wilson scored a touchdown. Since Week 6 of last season, Wilson has found the end zone via the running or passing game. This past weekend Wilson failed to score, but the Seattle outlasted the Oakland Raiders, 30-24.
40%
– Of Marshawn Lynch's 100-yard rushing games came in 2012. He set a career high that season, reaching 100 yards 10 times. Lynch has 25 100-yard rushing games total in his career (regular season). This year, he has only one 100-yard outburst that happened in Week 1.
13
– Players in the NFL reached 54 rushing yards or more in Week 9. Oakland Raiders running back Maurice Jones-Drew has accumulated 54 yards rushing on the entire season. His debut season in Oakland has been nothing short of atrocious. In six games, Jones-Drew has 26 carries for 54 yards (2.1 yards per carry) and zero touchdowns.
1
– Is the amount of wins by the New York Jets after nine games. It is also the amount of wins by the Cleveland Cavaliers after four games with LeBron James back in town.
4
– Teams in the NFL are vying for the number one overall pick. The Oakland Raiders are 0-8 overall and lead the pack but behind them are three one-win teams – the Jacksonville Jaguars, Tampa Bay Buccaneers and New York Jets.
129
– Receiving yards for newly acquired New York Jets wide-out Percy Harvin. It is the first time Harvin has gone over 100-yards receiving since Week 6 in 2012. It's worth noting he only played in one regular season game with the Seattle Seahawks last season.
281
– Points scored by the New England Patriots' offense after nine games. The Jacksonville Jaguars have scored 141 points in their last nine games. The Pats have nearly doubled the Jags in total points scored over the course of the first nine games in 2014.
30
– Points or more scored by the Pittsburgh Steelers' offense in five games played this season. It is the most since 2007 when Mike Tomlin took over as head coach. Needless to say, it appears Steelers offensive coordinator Todd Haley is not on the hot seat for the foreseeable future.
0
– Pass completions by Johnny Manziel and sacks by Jadeveon Clowney after nine weeks of NFL action. Plenty of football and great plays likely await them both, but obviously their rookie campaigns have been huge failures up to this point.
Buccaneers admit mistake, boot Aguayo
In the NFL, it's always better to admit a mistake than to compound it. For the Buccaneers, the decision to burn a 2016 second-round pick on kicker Robert Aguayo has proven to be a mistake. The Buccaneers made the definitive admission of their error on Saturday, cutting Aguayo. He exits with $428,000 in fully-guaranteed salary [
more
]
Source: Mike Florio of ProFootballTalk
Powered by WPeMatico
Did Bucs put too much pressure on Aguayo?
After the Buccaneers surprised everyone by taking a kicker with the 59th overall pick in the draft, G.M. Jason Licht explained the move by heaping superlatives on the player. "I was very excited along with my staff and coaches about Roberto for a very long time," Licht told PFT Live in May 2016. "It's not [
more
]
Source: Mike Florio of ProFootballTalk
Powered by WPeMatico
Broncos holding their breath on Derek Wolfe
Only two days after losing Billy Winn for the year with a torn ACL, the Broncos are now sweating out another potentially serious injury along the defensive line. Via multiple reports, Broncos defensive lineman Derek Wolfe was carted off the field during practice on Saturday. It's being described as a right ankle injury by coach [
more
]
Source: Mike Florio of ProFootballTalk
Powered by WPeMatico