Here's what every NFL team needs to find under the tree
We've got a holiday wishlist for every NFL team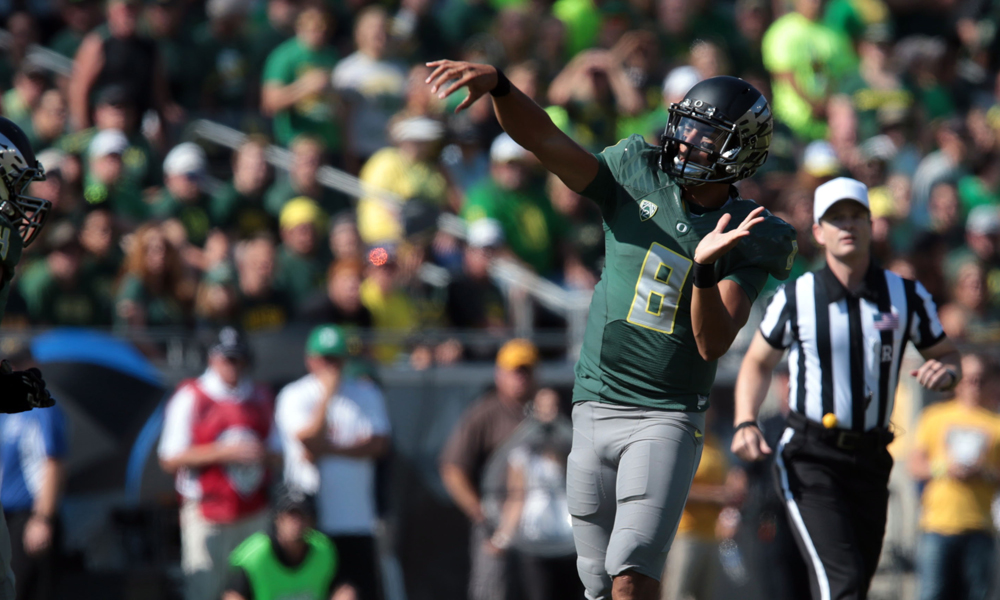 It's beginning to look a lot like Christmas — because, well, look at the calendar. All around the NFL, teams have their stockings hung by their chimneys with care in hopes that St. Lombardi soon will be there. Many have already received their lumps of coal all season long, but that doesn't mean they can't use an early gift for the future.
So with help from Football Insiders, here's what everyone in the league could use from Santa.
AFC EAST
BUFFALO: The Bills have finally put together a playoff-caliber squad. Now they just need a franchise quarterback to take the next step in ending the NFL's longest postseason drought.
MIAMI: Many Dolphins fans were hoping for a change at coach or general manager, but all this team really needs is an offensive line that can keep Ryan Tannehill on his feet.
NEW YORK: A pink slip in the stocking of general manager John Idzik is the best thing the Jets can ask for.
NEW ENGLAND: What do you get for the team that has everything? How about a new pair of Uggs for everyone on the team? C'mon, Tom. Don't be stingy. Just think of how great Coach Belichick will look in them.
AFC NORTH
BALTIMORE: The Ravens need some help for Christmas to get into the playoffs — specifically, a Chargers loss on Sunday.
CINCINNATI: The Bengals are in the playoffs. Now all they need is Andy Dalton to show up for a postseason game.
CLEVELAND: As usual, the holiday prescription in Cleveland is for heavy amounts of aspirin. Can you let Brian Hoyer walk when you've seen how underwhelming Johnny Manziel could be? The offseason headaches will be many for the Browns.
PITTSBURGH: A loss. That's right, a loss. The Steelers have already dominated the Colts this year, and that would be their playoff matchup with a loss to the Bengals this weekend. Hated rival Baltimore is a potential wild card round matchup with an AFC North title, and a much tougher test even at Heinz Field. Either way you slice it, the Steelers need three wins to get to the Super Bowl.
AFC SOUTH
HOUSTON: The Texans need a win, as well as help from the Chiefs and Browns, to make the dream of a Case Keenum playoff start come true.
INDIANAPOLIS: The Colts will be rooting for a Steelers victory over Cincy, avoiding a wild card matchup against a team that hung 51 points on them.
JACKSONVILLE: The Jaguars have a lot of issues. The biggest? Those helmets. No one can take them seriously. Go back to the Mark Brunnell model.
TENNESSEE: A Buccaneers win over New Orleans gives the Titans the top pick. Who Dat?
AFC WEST
DENVER: No injuries against the Raiders. Which is a big ask, because… Raiders.
KANSAS CITY: All the Chiefs need is a win. And a Browns win over Baltimore, and a Jaguars win over Houston. Is that too much to ask for?
SAN DIEGO: Win and the Bolts are in. But to do that, Philip Rivers could use a little help from his blockers.
OAKLAND: The Raiders could use a stadium deal, no matter the city. Rebuilding starts with having a place to play.
NFC EAST
DALLAS: Anything but a playoff matchup against Aaron Rodgers, which is a fate that would befall the Cowboys if Detroit beats Green Bay this weekend.
NEW YORK: A time machine to next season so we can see what it's like for opposing defenses to gameplan against Victor Cruz AND Odell Beckham Jr.
PHILADELPHIA: In a division with Cruz and Beckham, Dez Bryant and a hate-fueled DeSean Jackson, the Eagles would be wise to invest in cornerbacks.
WASHINGTON: Daniel Snyder selling to… anyone. It's a long shot, but so were The Grinch and Ebeneezer Scrooge growing a heart on Christmas.
NFC NORTH
GREEN BAY: Home-field advantage at Lambeau, which will require a win plus help from the Rams against Seattle.
DETROIT: The Lions are hoping for a win and their first division title (and home playoff game) since 1993.
MINNESOTA: There was no more disappointing player in 2014 — at least among those who weren't suspended — than Vikings receiver Cordarrelle Patterson. Minnesota needs him to return to form.
CHICAGO: You've heard of the Great Chicago Fire. Now it's time for the Great Chicago Firing. If you can recognize a face at Halas Hall next fall, the Bears haven't done enough.
NFC SOUTH
ATLANTA/CAROLINA: For the Falcons and Panthers, the Christmas wishes are one and the same — a win and a home playoff game next week.
NEW ORLEANS: Defensive backs with the ability to tackle someone who has gained less than 15 yards.
TAMPA BAY: Marcus Mariota in pewter and… whatever those other colors are.
NFC WEST
SEATTLE: A win and home-field advantage at Qwest Field. Nobody wants to deal with The 12th Man.
ARIZONA: The Cardinals are in the playoffs. Now they just need a healthy and competent quarterback to have a chance to do anything.
SAN FRANCISCO: Five years from now, the 49ers will wish they had kept Jim Harbaugh around after this Christmas. There's still time to listen to the Ghost of Christmas Future, right?
ST. LOUIS: The Rams could use a quarterback. Or a more dynamic offensive coordinator than Brian Schottenheimer. Or a moving truck to Los Angeles.
Broncos holding their breath on Derek Wolfe
Only two days after losing Billy Winn for the year with a torn ACL, the Broncos are now sweating out another potentially serious injury along the defensive line. Via multiple reports, Broncos defensive lineman Derek Wolfe was carted off the field during practice on Saturday. It's being described as a right ankle injury by coach [
more
]
Source: Mike Florio of ProFootballTalk
Powered by WPeMatico
Buccaneers admit mistake, boot Aguayo
In the NFL, it's always better to admit a mistake than to compound it. For the Buccaneers, the decision to burn a 2016 second-round pick on kicker Robert Aguayo has proven to be a mistake. The Buccaneers made the definitive admission of their error on Saturday, cutting Aguayo. He exits with $428,000 in fully-guaranteed salary [
more
]
Source: Mike Florio of ProFootballTalk
Powered by WPeMatico
Did Bucs put too much pressure on Aguayo?
After the Buccaneers surprised everyone by taking a kicker with the 59th overall pick in the draft, G.M. Jason Licht explained the move by heaping superlatives on the player. "I was very excited along with my staff and coaches about Roberto for a very long time," Licht told PFT Live in May 2016. "It's not [
more
]
Source: Mike Florio of ProFootballTalk
Powered by WPeMatico