Free Agency Fits For The AFC East
Check out which free agents could help AFC East teams this offseason.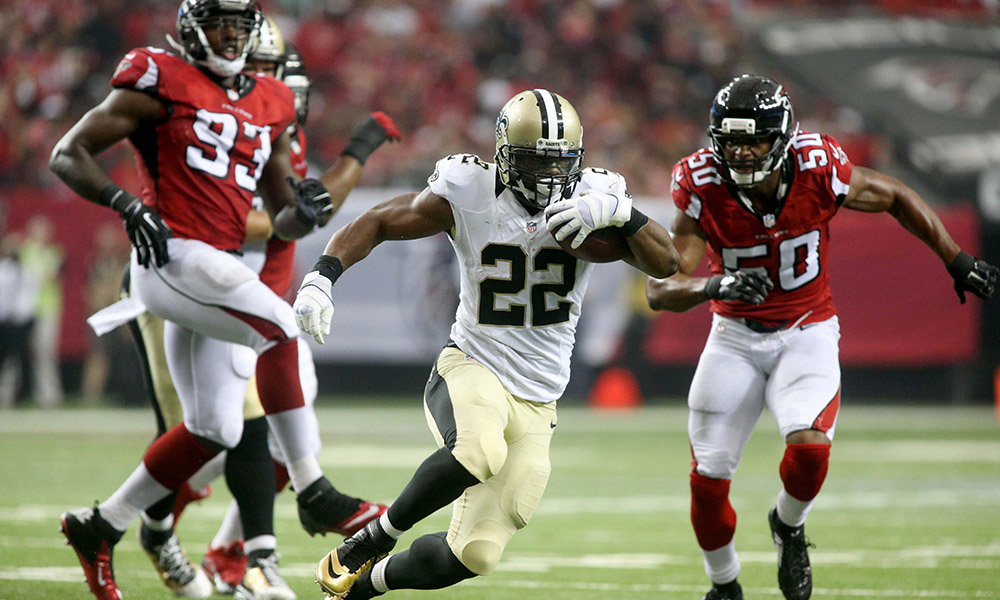 With the way the 2014 regular season is unfolding, three teams in the AFC East will likely be sitting at home watching the playoffs. These teams are left looking to the 2015 offseason for quality players to close the gap on the reigning division champion New England Patriots, who look to continue their division dominance.
Here is a look at possible free agent targets for each AFC East team to improve their positions of need.
New England Patriots
New England has bounced back from early-season struggles for the second consecutive year to take control of their division while prepping for another serious playoff run. The Patriots are savvy spenders in the offseason and will be looking for upgrades to maintain their reign.
Cecil Shorts III- Wide Receiver, Jacksonville Jaguars
The Patriots' offense has been humming lately and the contributions from Julian Edelman and Brandon LaFell have been a major reason. With that said, the contribution from Danny Amendola as their third receiver has been insignificant. Adding a player of Shorts' ilk would give Tom Brady another outside receiver with some size and run after catch ability to bookend LaFell, allowing Edelman to dominate in the slot where he is most dangerous.
Clint Boling- Guard, Cincinnati Bengals
With the trade of Logan Mankins and the impending free agency of Dan Connolly, the Patriots could upgrade while getting younger on the interior of their line with the addition of Boling. Providing Brady more comfort in the pocket should be a priority the older Brady gets. Boling has started in all but two of the 46 games he has played for the Bengals, and adding him to the Pats' roster would benefit their offense long-term.
Miami Dolphins
The Dolphins have been hampered by their struggles to stay healthy along their offensive line and within their secondary, so adding quality young veterans to these units would be wise. The Dolphins need to continue to get better and will likely be doing so under a new coaching regime.
Orlando Franklin- Guard, Denver Broncos
The Dolphins could stand to bring the former Hurricane back to Miami. A young veteran with a ton of starting experience, his versatility would allow him to provide a quality option at both left guard and right tackle. Miami can really stand to improve the interior of their line, and Franklin could help. Plus, Franklin's versatility would be helpful should injuries plague the unit once again, as Miami has endured this year.
Devin McCourty- Free Safety, New England Patriots
Miami has had multiple injuries to their secondary this year and adding a young, quality veteran can raise this unit's relatively strong play another notch. With Louis Delmas going down with a year-ending knee injury plus his and reserve Jimmy Wilson's impending free agent status, the Dolphins will be looking for a new complement to strong safety Reshad Jones. Also, McCourty's ability to drop down in the slot and the prospect of subtracting a quality player away from a division rival are bonuses as well.
New York Jets
Ready for a complete overhaul, the Jets are going to have to embrace a rebuilding period this offseason. While their offense will be the main focus of the offseason, upgrading a decent defense will aid in accelerating the rebuilding process.
Kareem Jackson- Cornerback, Houston Texans
The Jets' regression in the secondary the past few seasons with the losses of Darrelle Revis and Antonio Cromartie have been well documented. The Jets need to spend their available resources on solidifying this unit if they wish to speed up the rebuilding process by getting back to playing dominating defense. Jackson has been a quality starter for the Texans and would provide the Jets with a caliber of player at the position they have not fielded this season.
Jason Worilds- Outside Linebacker, Pittsburgh Steelers
The Jets field a solid front seven but their outside pass rush has struggled with Calvin Pace getting up there in years and Quinton Coples not yet living up to high draft selection. Adding a player of Worilds caliber would definitely help their anemic outside pass rush and be a good step forward in adding the missing pieces to a relatively solid defense.
Buffalo Bills
The Bills have made significant strides this season but are in an awkward position. Will they move on from EJ Manuel as their quarterback of the future or will they build the team around him up to assist in his development? Either way, there are clear upgrades that can help in developing a playoff-worthy team.
Mark Ingram- Running Back, New Orleans Saints
The former first-round pick has really blossomed this year, losing weight, gaining some explosiveness and playing with a reinvigorated physicality to complement his solid overall game as a runner and receiver. With Fred Jackson reaching the end of his career and C.J. Spiller's inability to carry the load, Ingram would provide the Bills with a complete back. Entering his prime with limited mileage on his wheels due to sharing the load his entire career in New Orleans, Ingram is ready to take more of a lead back role moving forward.
Michael Crabtree- Wide Receiver, San Francisco 49ers
Crabtree has battled injuries his whole career but there is no denying that when he is 100 percent, he is one of the better intermediate receivers in the league. His presence on the Bills as a complement to Sammy Watkins outside would allow for Robert Woods to operate from the slot, where he would round out what would be a very good cast of receivers.
Buccaneers admit mistake, boot Aguayo
In the NFL, it's always better to admit a mistake than to compound it. For the Buccaneers, the decision to burn a 2016 second-round pick on kicker Robert Aguayo has proven to be a mistake. The Buccaneers made the definitive admission of their error on Saturday, cutting Aguayo. He exits with $428,000 in fully-guaranteed salary [
more
]
Source: Mike Florio of ProFootballTalk
Powered by WPeMatico
Did Bucs put too much pressure on Aguayo?
After the Buccaneers surprised everyone by taking a kicker with the 59th overall pick in the draft, G.M. Jason Licht explained the move by heaping superlatives on the player. "I was very excited along with my staff and coaches about Roberto for a very long time," Licht told PFT Live in May 2016. "It's not [
more
]
Source: Mike Florio of ProFootballTalk
Powered by WPeMatico
Broncos holding their breath on Derek Wolfe
Only two days after losing Billy Winn for the year with a torn ACL, the Broncos are now sweating out another potentially serious injury along the defensive line. Via multiple reports, Broncos defensive lineman Derek Wolfe was carted off the field during practice on Saturday. It's being described as a right ankle injury by coach [
more
]
Source: Mike Florio of ProFootballTalk
Powered by WPeMatico