Don't overlook the Atlanta Falcons
Find out how and why Atlanta can shock the world next Sunday.
A lot of attention is being paid to the New England Patriots. It's deserved—the franchise is one of the most dominant in any sport over the last 15 years and a win next weekend puts them in rarefied air.
While we're all caught up in praising Bill Belichick, Tom Brady and their band of immortals, not enough is being said about the Atlanta Falcons.
This is a team which possesses an offense playing at an extraordinarily high level, and which features a much-improved defense which has absolutely crushed the opposition in the playoffs.
Head coach Dan Quinn has taken a defense which, over the last few years, has looked lost. Numerous changes, both in personnel and scheme, had left it a massive liability than never seemed to reach its potential.
Quinn—along with defensive coordinator Richard Smith—has made this a much more potent group, though far from perfect in the regular season. If we had trouble buying into the Falcons, it's because the regular season sometimes saw the unit come unglued.
It stepped up when it needed to, though, and has done so throughout the playoffs.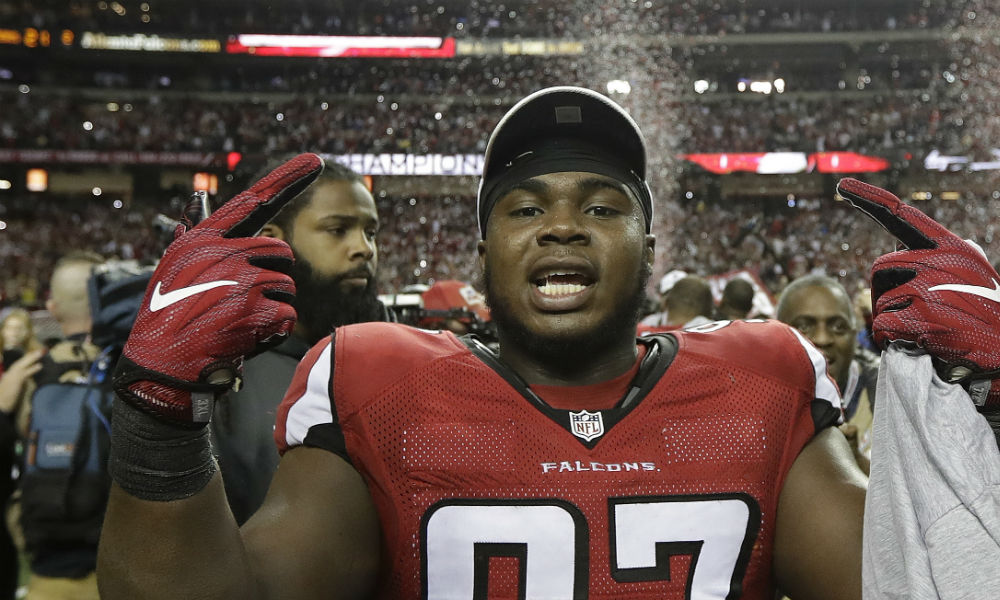 Last week, against the Green Bay Packers, we saw it attack Aaron Rodgers in a way which will likely be duplicated against Brady. We know the best way to stop Brady and the Patriots is to hit the quarterback early and often.
If Quinn can get the Falcons pass rush to play like they did last week, they'll cause all sorts of havoc in the Patriots offense.
Of course, the Falcons offense is a massive advantage for this team. It's a high-scoring unit, which has averaged 33.7 points a game and features multiple players capable of hurting a defense.
Matt Ryan had an NFL-worthy year and could be well on his way to taking a spot as one of the top quarterbacks in the NFL. Offensive coordinator Kyle Shanahan has been a great fit for Ryan, as Ryan is for his scheme, which features a shifting mix of big, long plays and shorter attacks as well.
One of the keys to the offensive success has been the play of Devonta Freeman and Tevin Coleman. While they have both been reliable running the football, more than once Shanahan has had them line up wide in the slot and created mismatches with linebackers and safeties.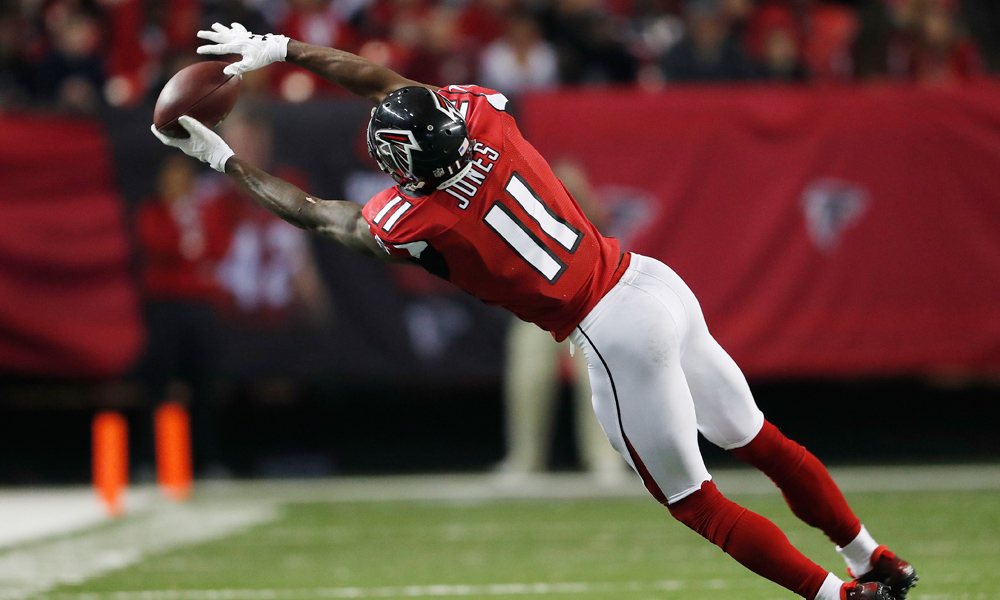 That makes life easier for a player like Julio Jones as well. Jones is always going to get most of the attention from a defense, but when you have to watch out for a receiver coming out of the backfield, it makes it harder to direct multiple players towards just one receiver.
Jones is a beast, both in ability and pure physicality. The Patriots did a fair job shutting down Pittsburgh Steelers receiver Antonio Brown, but Jones is a bigger athlete who can wear down a defense if they play physical. His size makes him hard to tackle and he's not shy about contact.
Naturally, the Patriots will focus on him, but guys like Freeman, Coleman and Taylor Gabriel should prevent the defense from removing Jones completely—and if they do so, make them pay for it.
The Falcons are definitely not the favorite heading into Super Bowl LI, but that might be a mistake.
With a hot defense and one of the most effective offenses in the NFL this year, Atlanta has a very good chance to win this game.
Buccaneers admit mistake, boot Aguayo
In the NFL, it's always better to admit a mistake than to compound it. For the Buccaneers, the decision to burn a 2016 second-round pick on kicker Robert Aguayo has proven to be a mistake. The Buccaneers made the definitive admission of their error on Saturday, cutting Aguayo. He exits with $428,000 in fully-guaranteed salary [
more
]
Source: Mike Florio of ProFootballTalk
Powered by WPeMatico
Did Bucs put too much pressure on Aguayo?
After the Buccaneers surprised everyone by taking a kicker with the 59th overall pick in the draft, G.M. Jason Licht explained the move by heaping superlatives on the player. "I was very excited along with my staff and coaches about Roberto for a very long time," Licht told PFT Live in May 2016. "It's not [
more
]
Source: Mike Florio of ProFootballTalk
Powered by WPeMatico
Broncos holding their breath on Derek Wolfe
Only two days after losing Billy Winn for the year with a torn ACL, the Broncos are now sweating out another potentially serious injury along the defensive line. Via multiple reports, Broncos defensive lineman Derek Wolfe was carted off the field during practice on Saturday. It's being described as a right ankle injury by coach [
more
]
Source: Mike Florio of ProFootballTalk
Powered by WPeMatico