Best Free Agent Fits For Each AFC West Team
Find out who would be good fits for each team in the AFC West.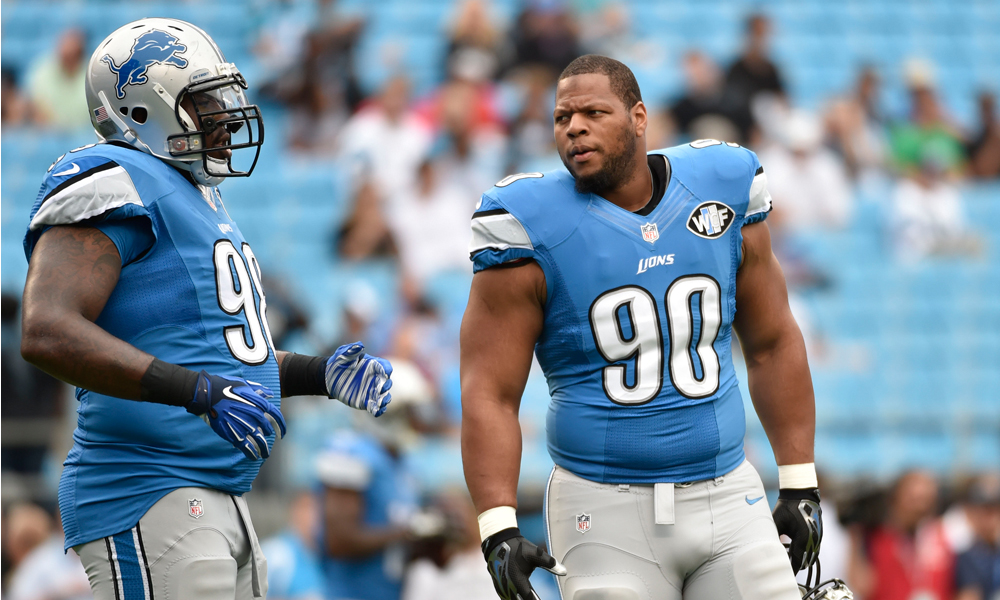 The 2015 free agent class is one of the best in recent memory. Names like Dez Bryant, Jeremy Maclin, Ndamukong Suh, Randall Cobb and Julius Thomas headline the class.
While three of the four teams in the AFC West currently have playoffs aspirations, let's take a look at some potential free agent possibilities for each team.
Oakland Raiders:
Ndamukong Suh, DT (Lions) – On the surface, the possibility here seems very minuscule. However, it may be more realistic than you think. The three-time pro bowler has stated that he wants to play in a big market.
Obviously, Oakland doesn't fit the mold of a big market, but they could be relocating next year.
The Oakland #Raiders have a much better chance of moving to Los Angeles this year than I realized. That possibility is very legitimate.

— Ian Rapoport (@RapSheet) December 10, 2014
Suh wants to win, which makes Oakland an unlikely destination even if they were to move to Los Angeles. However, I wouldn't totally rule out the possibility.
Randall Cobb, WR (Packers) – Jordy Nelson received an 4-year, $39 million extension over the summer. Some figured Randall Cobb would receive similar treatment.
However, before the season, Cobb didn't feel he deserved one.
"I don't believe I've done enough, and I think that's on me."
After 13 games this season, it's safe to say Cobb has done enough. He's caught 69 catches for 980 yards to go along with 10 touchdowns.
While Carr looks like the quarterback of the future in Oakland, he'll need someone to throw to. The Raiders don't have a receiver in the top 50 in yards. James Jones ranks 58th with 589 yards.
Kansas City Chiefs:
Jeremy Maclin, Eagles (WR) – With DeSean Jackson in DC, the 26-year old Maclin has raised his game to new heights.
Maclin turned down a 5-year deal to sign a one-year deal.
"We didn't quite agree" on the terms. I believe the two sides can come together and, with all we're going to go through this season, we can get something (long term) done."
Hopefully for Kansas City's sake, Maclin will consider coming back to his home state. The Chiefs have yet to throw a touchdown to a receiver, which illustrates how desperately they need an upgrade at the position.
Maclin leads Philly in catches (74), yards (1,109), and receiving touchdowns (10).
San Diego Chargers:
Nick Fairley, DT (Lions) – With this being the final year on Fairley's rookie contract, Detroit has some major decisions to make. The 26-year old Fairley has missed the past five games due to a knee injury and he's currently dealing with his DUI case.
Despite all of the baggage that comes with Fairley, there's no denying his natural talent. San Diego ranks near the bottom in sacks, with only 19 on the season.
Considering the risk that comes with signing Fairley, he shouldn't break the bank for Chargers general manager Tom Telesco.
Fairley has 13.5 sacks during his four-year career to go along with four forced fumbles.
Jermey Parnell, OL (Cowboys) – Since offensive tackle Doug Free took a pay cut last year, it seems unlikely he'll do it again in 2015, which makes Parnell a more likely candidate for San Diego.
Phillip Rivers has been sacked 27 times, which places him 12th.
Parnell is listed as a right tackle, but with his athleticism, he's able to be placed all over. I mean, the Cowboys have placed him as the third tight end in short-yardage situations.
Denver Broncos:
K.J. Wright, LB (Seahawks) – In the era of 'hybrid' tight ends, it has become more prevalent to have cover linebackers. K.J. Wright is one of the best in the business.
He's in the final year of his contract with the reigning Super Bowl champs. Wright leads the team in tackles with 91 to go along with three forced fumbles.
The 25-year old would create a monster duo with Von Miller in the middle of Denver's defense.
Buccaneers admit mistake, boot Aguayo
In the NFL, it's always better to admit a mistake than to compound it. For the Buccaneers, the decision to burn a 2016 second-round pick on kicker Robert Aguayo has proven to be a mistake. The Buccaneers made the definitive admission of their error on Saturday, cutting Aguayo. He exits with $428,000 in fully-guaranteed salary [
more
]
Source: Mike Florio of ProFootballTalk
Powered by WPeMatico
Did Bucs put too much pressure on Aguayo?
After the Buccaneers surprised everyone by taking a kicker with the 59th overall pick in the draft, G.M. Jason Licht explained the move by heaping superlatives on the player. "I was very excited along with my staff and coaches about Roberto for a very long time," Licht told PFT Live in May 2016. "It's not [
more
]
Source: Mike Florio of ProFootballTalk
Powered by WPeMatico
Broncos holding their breath on Derek Wolfe
Only two days after losing Billy Winn for the year with a torn ACL, the Broncos are now sweating out another potentially serious injury along the defensive line. Via multiple reports, Broncos defensive lineman Derek Wolfe was carted off the field during practice on Saturday. It's being described as a right ankle injury by coach [
more
]
Source: Mike Florio of ProFootballTalk
Powered by WPeMatico