AFC North Free Agency Preview
Deep pockets will help a couple AFC North teams open the gap in a tightly contested division in 2015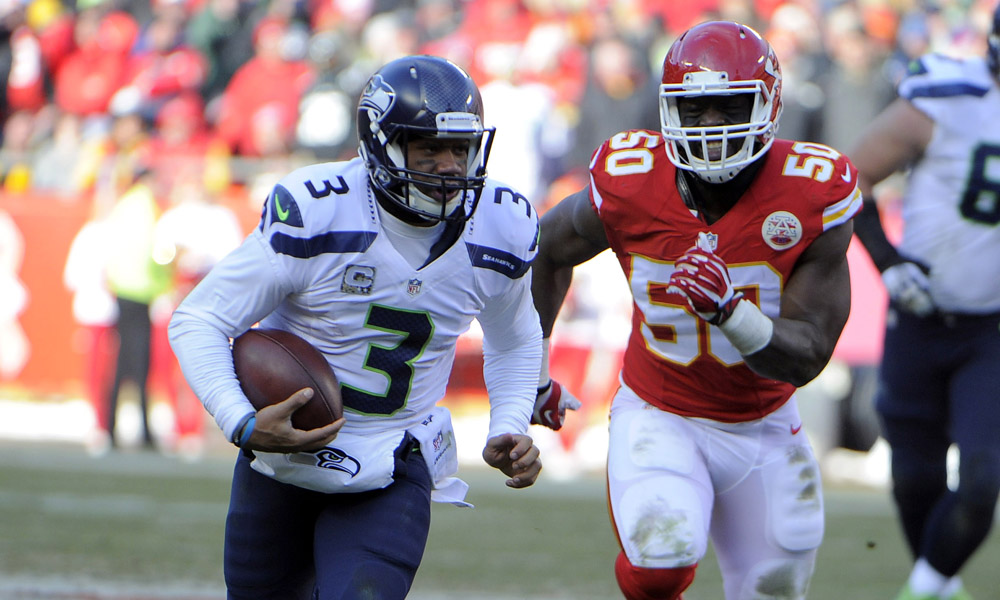 Before the NFL Draft starts in Chicago on April 30th, every team will look to fortify themselves through free agency. The potential 2015 class of NFL free agents may be the best group in league history. Plenty of high-profile players with a lot of upside left in their career will hit the open market. The NFL salary cap will limit some teams from being able to keep these future free agents on their current roster. Here is a look at some potential free agents for each team in the AFC North.
Cincinnati Bengals
2015, Projected Cap Room Available, $30,685,910
The Bengals have plenty of money to spend if the team wishes to do so in 2015. Cincinnati's ability to lure any big name free agent to Ohio is practically in their grasp.
Brandon Flowers – San Diego Chargers, UFA in 2015
Current Age – 28
NFL Experience – 7
Former Kansas City Chiefs' Pro-Bowl cornerback Brandon Flowers signed with the San Diego Chargers in June of 2014. He has provided the Chargers' secondary with very solid play this season but can test free agency in 2015.  Flowers would be a quality veteran addition for a team aiming to be among the best not only in the AFC North but in the entire NFL.
Nate Irving, Denver Broncos, UFA in 2015
Current Age – 26
NFL Experience – 4
Irving, who was the Broncos' starting middle linebacker, was placed on injured reserve after hurting his knee. Prior to the injury Irving was a solid contributor to the Broncos' defense. Rey Maualuga is in the final year of a two-year, $6.5 million contract in Cincinnati opening the door for Irving to settle in.
---
Baltimore Ravens
2015, Projected Cap Room Available, $3,805,483
With very little wiggle room as of this writing the Ravens won't be major participants in free agency. General Manager Ozzie Newsome will work his magic during the NFL Draft and add small budget signing's to the roster via free agency.
Roy Helu, Washington Redskins, UFA in 2015
Current Age – 25
NFL Experience – 4
Roughly an hour commute between Baltimore and Washington D.C. the Ravens won't have to look far for their 2015 free agent addition. Justin Forsett has been magnificent for Baltimore, but he also is a free agent and will be 30-years old in 2015. It's highly unlikely the team will spend long-term money on Forsett with the incredible free agent class of running backs available.
Brandon Harris, Tennessee Titans, UFA in 2015
Current Age -24
NFL Experience – 4
Harris was a former second-round pick by the Houston Texans in 2011. He signed a one-year deal with Tennessee this past year and has played in eight games. There is no secret that Harris hasn't lived up to his draft grade, but plenty of untapped potential remains in this young corner.
---
Pittsburgh Steelers
2015, Projected Cap Room Available, $4,425,765
Pittsburgh does not have a lot of money to spend in free agency in 2015. The good thing is the Steelers' do not spend a lot of money anyway during free agency, even if the money was available. The organization likes to extend contracts of player already on the roster and add little pieces to the puzzle in free agency.
DuJuan Harris, Green Bay Packers, UFA in 2015
Current Age – 26
NFL Experience – 4
Stashed behind running backs Eddie Lacy and James Starks you will find a very durable and potentially productive player in Harris. He is similar to the Ravens' Justin Forsett in terms of their style of play and not having many opportunities to get playing time. Take note that once Forsett received his chance, he is now a 1,000 yard rusher in the NFL. Harris is a bargain for Pittsburgh. The drop off after star Le'Veon Bell is huge and adding depth to the running back position will be a key to their off-season.
Brice McCain, Pittsburgh Steelers, UFA in 2015
Current Age – 27
NFL Experience – 6
We already discussed the way Pittsburgh operates by keeping their own players in-house. McCain has stepped up his play in the absence of Ike Taylor missing time due to injury and Cortez Allen losing his starting job and being hurt. McCain has recorded one interception for 22 yards that he returned for a touchdown and has provided the defense with a solid contribution in 2014.
---
Cleveland Browns
2015, Projected Cap Room Available, $38,181,890
Mike Pettine's second offseason as head coach in Cleveland comes with the benefit of having a plethora of money to spend in free agency. Once a player lands at Cleveland's Hopkins International Airport they will have a tough time leaving behind a big paycheck that Browns' owner Jimmy Haslam can sign.
Michael Crabtree, San Francisco 49ers, UFA in 2015
Current Age – 27
NFL Experience – 6
Cleveland avoided drafting Sammy Watkins, Mike Evans, Jordan Matthews, Odell Beckham, and Kelvin Benjamin in the 2014 NFL Draft. Ouch! Now the team will have the opportunity to right the situation via free agency and sign a player like Michael Crabtree. With Josh Gordon's ability to stretch the defense adding a quality receiver like Crabtree can open up things underneath in the passing game.
Justin Houston, Kansas City Chiefs, UFA in 2015
Current Age – 25
NFL Experience – 4
Houston currently leads the NFL with 16 sacks in 2014. He has 42.5 sacks since arriving in the league in 2011. Over the last three seasons he has registered double-digit sack totals. Cleveland is in need of a true play-maker at outside linebacker with Barkevious Mingo not living up to his first-round selection. Houston could be the biggest prize of free agency next season and Cleveland is going to be a major player in the sweepstakes.
Buccaneers admit mistake, boot Aguayo
In the NFL, it's always better to admit a mistake than to compound it. For the Buccaneers, the decision to burn a 2016 second-round pick on kicker Robert Aguayo has proven to be a mistake. The Buccaneers made the definitive admission of their error on Saturday, cutting Aguayo. He exits with $428,000 in fully-guaranteed salary [
more
]
Source: Mike Florio of ProFootballTalk
Powered by WPeMatico
Did Bucs put too much pressure on Aguayo?
After the Buccaneers surprised everyone by taking a kicker with the 59th overall pick in the draft, G.M. Jason Licht explained the move by heaping superlatives on the player. "I was very excited along with my staff and coaches about Roberto for a very long time," Licht told PFT Live in May 2016. "It's not [
more
]
Source: Mike Florio of ProFootballTalk
Powered by WPeMatico
Broncos holding their breath on Derek Wolfe
Only two days after losing Billy Winn for the year with a torn ACL, the Broncos are now sweating out another potentially serious injury along the defensive line. Via multiple reports, Broncos defensive lineman Derek Wolfe was carted off the field during practice on Saturday. It's being described as a right ankle injury by coach [
more
]
Source: Mike Florio of ProFootballTalk
Powered by WPeMatico