What the AFC also-rans need to do to reach the playoffs again
Who do the teams who missed out on the playoffs need to do to avoid that next year?
The playoff participants in the AFC were already locked in before Week 17, so the teams which missed out were already looking towards 2017. This was evident by both the sudden firings of Rex Ryan, Mike McCoy and Gus Bradley and the teams rolling out young players while deactivating the veterans so they could get a look at the new blood.
How can those teams who missed the playoffs this year change their fortune going forward?
We have a few ideas.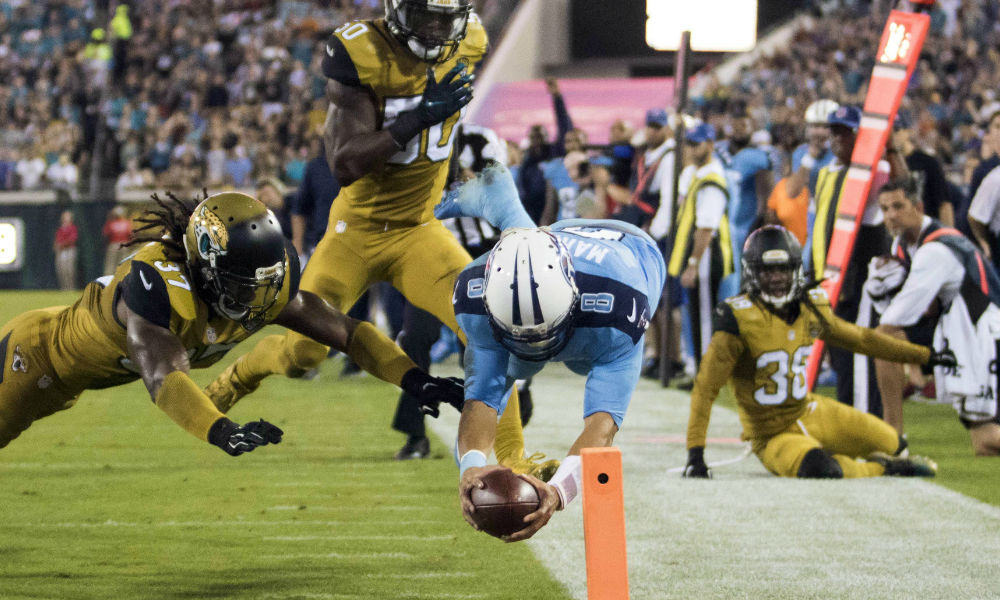 Tennessee Titans
The Titans are right on the cusp, and if Marcus Mariota hadn't gone down they might have made it into the playoffs.  The Titans did a solid job protecting Mariota this year—they allowed the eight fewest sacks and just 51 quarterback hits—but didn't give him enough weapons to really make teams pay downfield.
While continuing to lean on a third-ranked run game is a must, they have to improve on a twenty-fifth ranked passing attack. Tennessee attempted the fifth fewest passes in the NFL, and Mariota is good enough to where that can't happen next year.
They also need to add more talent to their pass defense, though they were stingy with the touchdowns. If the offense can score a little more, the defense may look better as a result.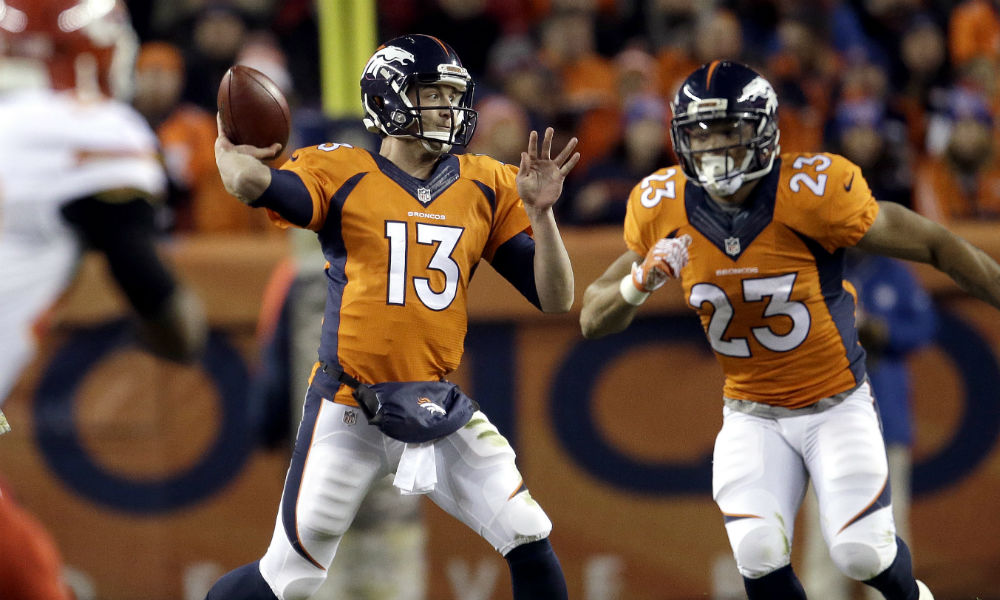 Denver Broncos
Defensively, the Broncos just need to hold onto what they have. Aside from DeMarcus Ware—and you could argue he is an acceptable loss at his age—the Broncos don't have a ton of high-profile free agents on either side of the ball.
Which means they can add little pieces on defense and focus all their attention on offense.
Getting CJ Anderson back should help the backfield, and Emmanuel Sanders and Demaryius Thomas are a great receiving tandem. There are two problems to be sorted out, and it's made slightly more complex by the impending retirement of head coach Gary Kubiak.
First, you have to fix the offensive line. The Broncos line allowed the ninth most sacks in the NFL (40) and the eighth most quarterback hits (100). That puts them among some of the worst offensive lines in the NFL and whereas a team like the Falcons or Seahawks can overcome that with quarterback play, Denver can't.
Speaking of which, who is the quarterback next season? Trevor Siemian lost his best advocate with the departure of Kubiak, and the Broncos took Paxton Lynch in the first round. But Lynch couldn't take the starting job.
In an increasingly tough AFC West, the Broncos have to sort both things out, fast.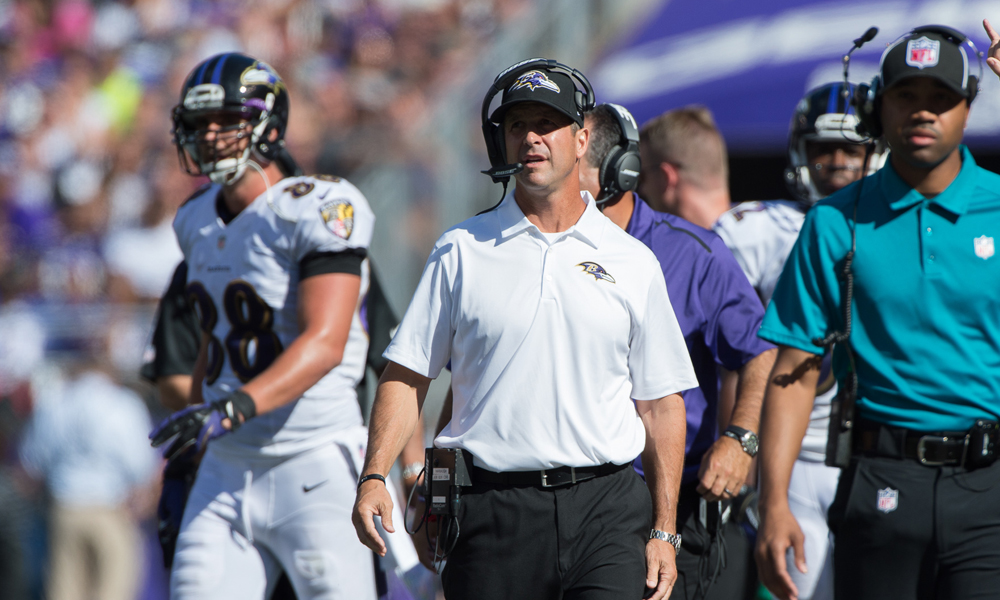 Baltimore Ravens
The Ravens are actually in the best position out of just about all these teams. The defense recovered from a shaky early part of the season to once again be the backbone of the team, and despite a mid-season change at offensive coordinator, the offense looked ok.
They could do with some more weapons for Joe Flacco—Steve Smith retiring shouldn't be the end of the world, though it feels like it—so that's where their first order of business should be. They also need to sort out the backfield and settle on a pecking order.
Overall, though, the Ravens just need to be more consistent next year and they should be fine.
Indianapolis Colts
This could use its own article.
There's an argument that getting rid of coach Chuck Pagano and GM Ryan Grigson would improve both the ability to get good players and the effectiveness of using them, but as long as Jim Irsay is the owner, it's going to be tough. Even firing one or both isn't going to change much when ownership is what it is.
The Colts need to spend money on something other than Andrew Luck and offensive skill players. They have to get an offensive line worth more than turnstiles and they have to address a terrible defense.
A defense which was ranked 30 vs the pass and 31 vs the run according to Football Outsiders DVOA metric. A defense ranked No. 30 overall statistically.
The team has been leaning on Luck to bail them out since he showed up. They did the same with Peyton Manning and squandered the best years of his career. If they don't want that to happen to Luck, they need a decent defense.

Buffalo Bills
The Bills need to figure out who they are. There's no real direction for this club, which has felt adrift for years.
They have the pieces for a very good defense, with Marcell Darius, a surprisingly good Lorenzo Alexander, and three nice defensive players from the 2016 NFL Draft in the form of Adolphus Washington, Shaq Lawson and Reggie Ragland.
They have some nice parts for an offense as well—Sammy Watkins just needs to stay healthy, and LeSean McCoy is one of the best backs in the NFL.
They have two issues. First, they need a coach who can get the most out of the players they have. Rex Ryan couldn't do it, despite his defensive pedigree. Can Anthony Lynn? Can anyone?
The other is the quarterback. Is Tyrod Taylor the future? The Bills structured his contract so that they almost need to decide that now, and given the team had few weapons to throw to and a ground-based offense, that could be hard to figure out.
Whoever the new coach is, he needs to pull the disparate pieces back together and figure out what this team will be and whether Taylor is its future or not.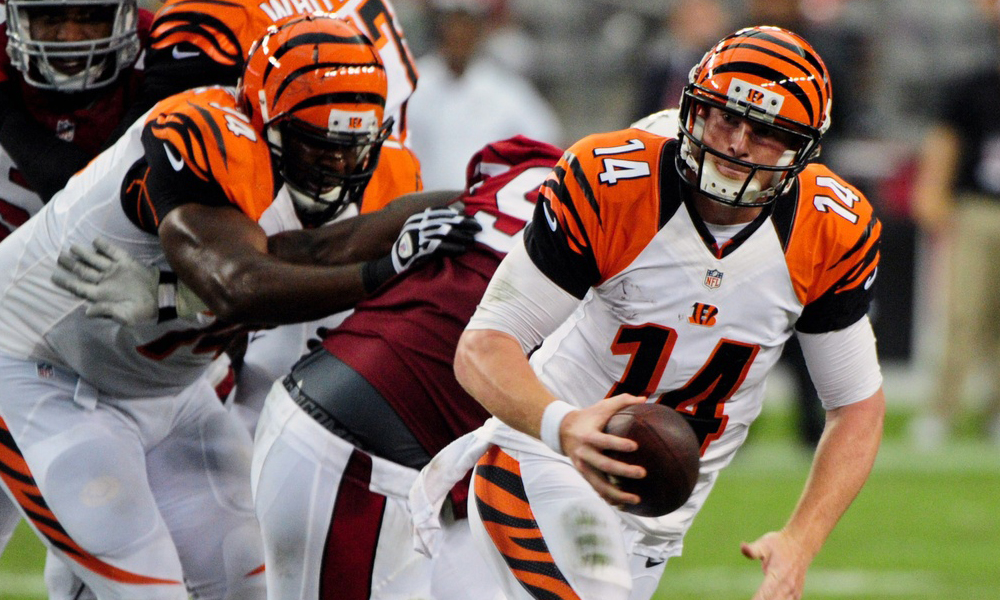 Cincinnati Bengals
The Bengals keep losing coordinators and it felt like that finally caught up to them this season.  Losing AJ Green for a portion of the season hurt Andy Dalton, but for the most part, the changes in offensive coordinator probably created his massive regression more than anything.
The offensive line was an issue as well, which didn't help Dalton at all. The Bengals allowed Dalton to get sacked 41 times and pressured far too often, given the limitations of the weapons he had. Teams were able to blanket Green safe in the knowledge that their pass rush was getting there sooner than later and that the rest of the receivers weren't getting open quickly.
Start with the line, add in some other weapons not named Green and add to the defense and if they can stay healthy, the Bengals should be able to be back in the playoffs next season.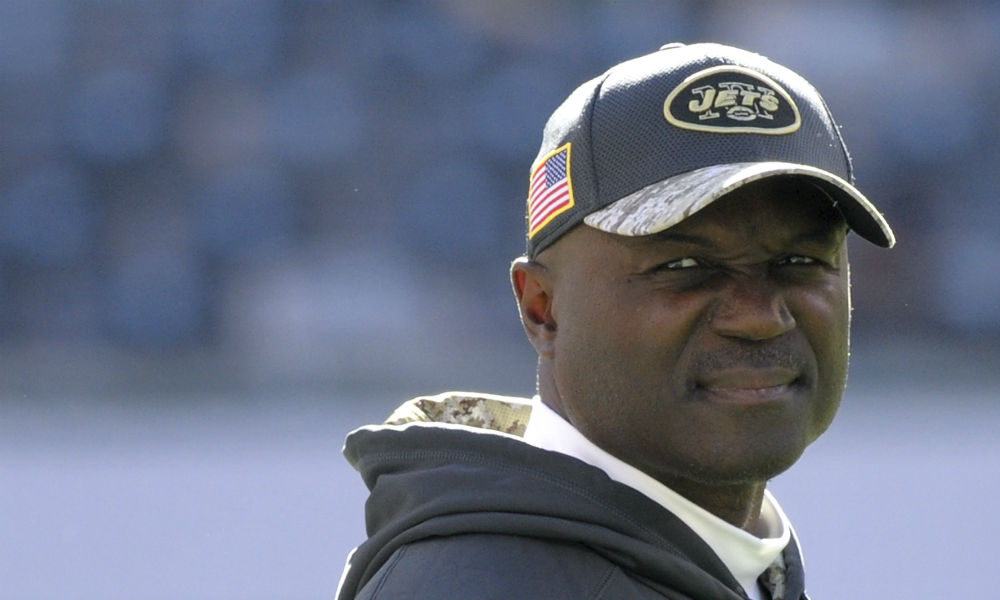 New York Jets
No Jets fan will want to hear this, but in their hearts, they have to know it—this is a complete teardown job.
The secondary was a disaster this season and if Darrelle Revis won't take a pay cut and move to safety—and decide to start tackling again—he needs to go. The defensive line underperformed, save for Leonard Williams. Somehow the team has to find a way to motivate Mo Wilkerson again, and given his attitude and how much he might cost, Sheldon Richardson might be better off on another team or on the street.
Offensively, the honeymoon seems over with Brandon Marshall, who got into it with both Richardson and Wilkerson.  On the other hand, given how both of those two conducted themselves this season, maybe we should assume Marshall was right.
The Jets actually have talent at wide receiver beyond Marshall and Eric Decker. There are some nice young prospects there, and along with Matt Forte/Bilal Powell, some offensive weapons worth having.
You need a quarterback to use those weapons, though, and an offensive line to protect him. Nick Mangold might return but aside from him this is a ground-up rebuild and even with Mangold, the Jets need to think about a new center.
Ryan Fitzpatrick was a disaster, but Bryce Petty didn't look much better. Christian Hackenberg is a mystery nobody seems to feel confident about, and there is already a rumor the Jets could be thinking about a quarterback with their first pick.
The Jets have a lot of work to do to get back to the playoffs.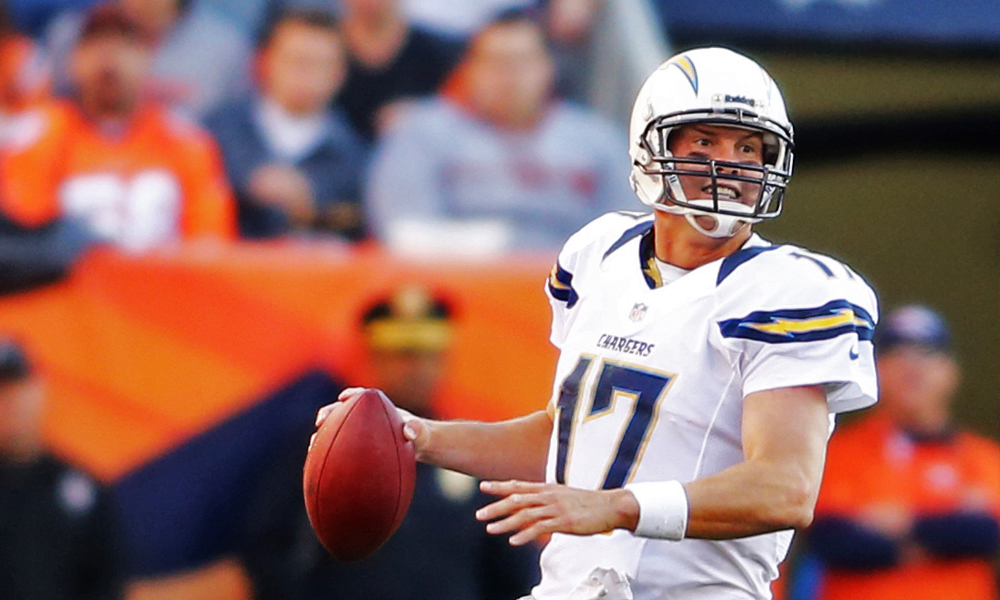 San Diego Chargers
Mike McCoy is out, and the Chargers are back to square one while also likely moving to Los Angeles.  At least they have a serviceable offensive line and, when healthy, solid skill position players at receiver, running back and tight end. The defense was also pretty good most of the season.
Oh, and they have Philip Rivers which actually isn't the positive it sounds like.
Over the last eight games, Rivers threw 14 interceptions. He did throw 18 touchdowns, but the high rate of turnovers was a huge part of the reason that the Chargers had all of two wins over that stretch.
You can't turn over the ball like that and win games.
So while this team is actually filled with solid players who, if they can be healthy for a whole year, could make it a potent group, it needs to figure out what is going on with their quarterback and fix him.
If they can't do that, they will never rise from the bottom of a very competitive AFC West.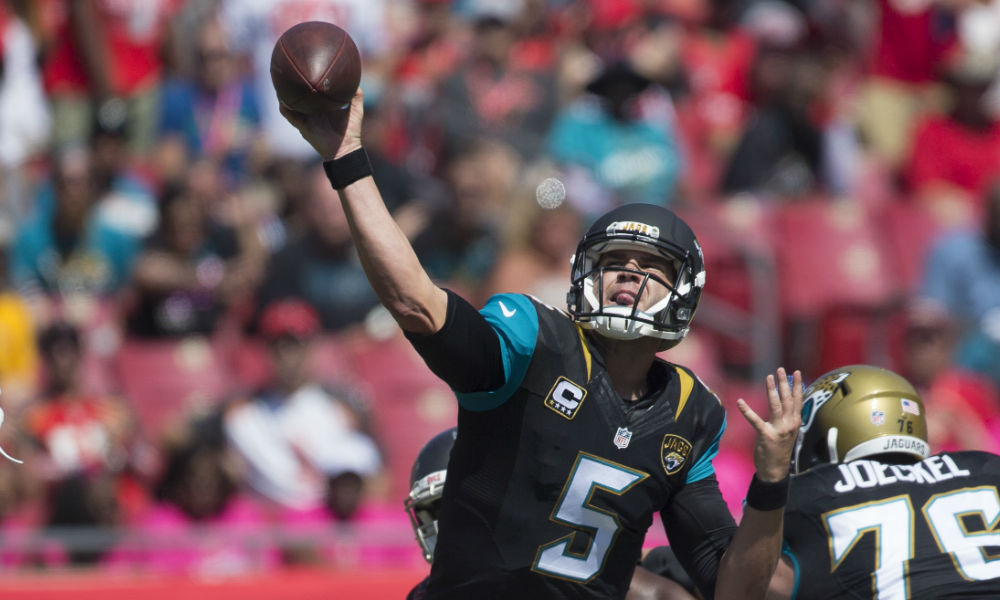 Jacksonville Jaguars
As far as anyone should be concerned, the biggest thing the Jaguars had to do in order to make the playoffs again happened when they fired Gus Bradley. It may have been too late, though, as Bradley seemed to be a part of the reason Blake Bortles looked worse than he did his rookie season this year.
The pieces are there and the AFC South is weak so the right coach should be able to make this Jaguars team more competitive than it has been in years.
If that coach can figure out what is wrong with Bortles and fix it, soon.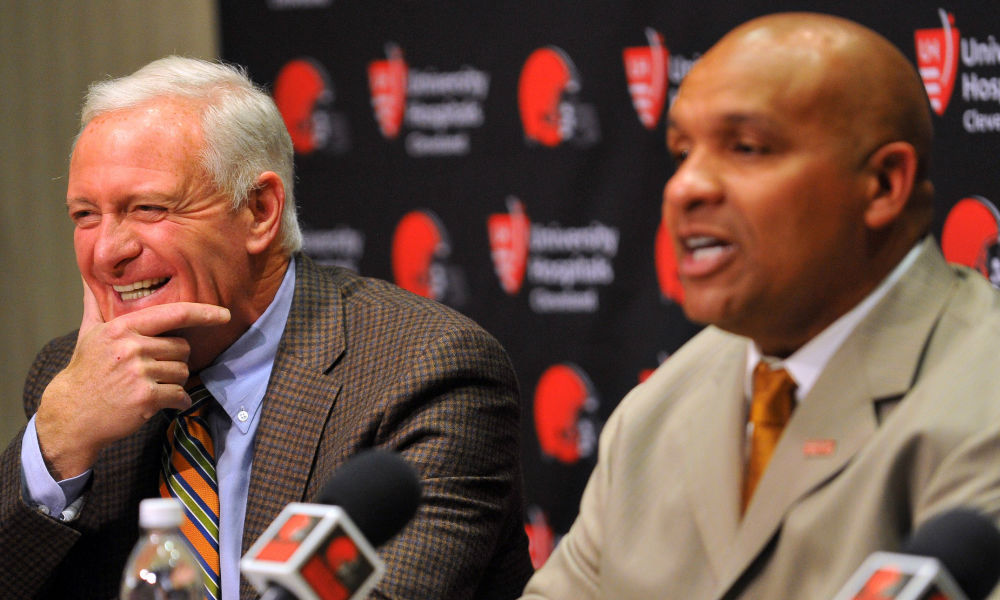 Cleveland Browns
The Browns are in the midst of a complete rebuild. They need a little of everything. Putting a timetable on that seems cruel.
They will need to replace Josh Gordon. They have to settle on an answer at quarterback. The offensive line needs a reboot. The defense needs almost a complete rebuild.
If you want a positive, they have a solid backfield and even though it didn't show on the field, they have some talent and took some steps forward as an organization.
That said, there isn't a position on the field that couldn't be improved. With two first round picks, they will have a chance to grab some offensive and defensive talent, and Hue Jackson is a solid coach who will only get better results as they add talent.
It's just going to take time.
Buccaneers admit mistake, boot Aguayo
In the NFL, it's always better to admit a mistake than to compound it. For the Buccaneers, the decision to burn a 2016 second-round pick on kicker Robert Aguayo has proven to be a mistake. The Buccaneers made the definitive admission of their error on Saturday, cutting Aguayo. He exits with $428,000 in fully-guaranteed salary [
more
]
Source: Mike Florio of ProFootballTalk
Powered by WPeMatico
Did Bucs put too much pressure on Aguayo?
After the Buccaneers surprised everyone by taking a kicker with the 59th overall pick in the draft, G.M. Jason Licht explained the move by heaping superlatives on the player. "I was very excited along with my staff and coaches about Roberto for a very long time," Licht told PFT Live in May 2016. "It's not [
more
]
Source: Mike Florio of ProFootballTalk
Powered by WPeMatico
Broncos holding their breath on Derek Wolfe
Only two days after losing Billy Winn for the year with a torn ACL, the Broncos are now sweating out another potentially serious injury along the defensive line. Via multiple reports, Broncos defensive lineman Derek Wolfe was carted off the field during practice on Saturday. It's being described as a right ankle injury by coach [
more
]
Source: Mike Florio of ProFootballTalk
Powered by WPeMatico