Week 9 NFL Quarterback Rankings
Due to some historic performances we've had a shakeup in our Top 10.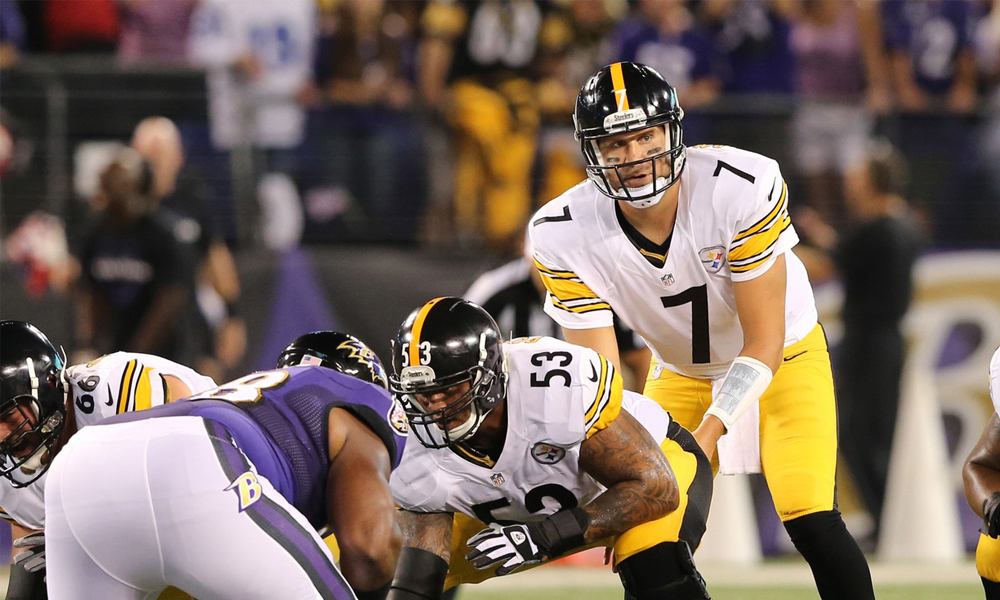 Every week, Football Insiders will rank the NFL's quarterbacks. We had quite a few shakeups in the Top 10.
1. Aaron Rodgers- Even when Rodgers is off, he's still pretty fantastic. The Packers were blown out and Rodgers had a pair of interceptions Sunday night, but neither was his fault as they came off tipped passes. Rodgers simply makes throws that nobody else in the world can make.
2. Peyton Manning- Is Peyton Manning just blessed to play with great surrounding talent or does Peyton Manning make everyone around him better?
3. Philip Rivers- Rivers is still a beast that is playing at a high level and two straight losses doesn't change that.
4. Tom Brady- Tom Brady has been brilliant the last four games as Rob Gronkowski has been getting healthier and Brandon LaFell looks like a real weapon. Perhaps Brady is more dependent on his supporting cast than we thought?
5. Ben Roethlisberger- Ben was unbelievable on Sunday, but if a pretty good pitcher throws a perfect game, it still doesn't mean he's better than Clayton Kershaw. Ben is clutch and the Steelers offense is finding it's way.
6. Andrew Luck- Luck still put up 34 points in a "bad game" but he continues to throw into coverage a little more often than you'd like.
7. Drew Brees- Drew Brees finally looked like himself on Sunday as he shredded the Packers leaky defense. Those games have been too few this season for Brees.
8. Russell Wilson- Wilson led a great comeback to win the game in Carolina and temporarily rescue the Seahawks from another week of scrutiny.
9. Tony Romo- Monday was a tough night for Romo as he was hurt and then couldn't seem to protect himself when he was reinserted into the game. He's still had a great year and hopefully the back injury isn't too serious.
10. Alex Smith- Is Alex Smith really a Top 10 quarterback? He rarely makes mistakes, executes the offense well and is mobile. His ceiling is limited, but he won't lose you many games.
11. Cam Newton- Cam should probably be lower on the list but he is an unbelievable talent.
12. Andy Dalton- Big win for Ginger Spice on Sunday as he scored the winning touchdown. Limited ceiling, but a pretty good regular season quarterback.
13. Colin Kaepernick- He actually moves up one spot on the bye week due to the futility of Ryan Tannehill against Jacksonville.
14. Matthew Stafford- Stafford has Top 5 arm talent but continues to be up and down. It's starting to look like that's just who he is.
15. Carson Palmer- Palmer is not the quarterback he once was, but he makes gutsy throws when he needs to.
16. Joe Flacco- Joe Flacco is going to probably be one of those up and down guys his entire career. The Ravens have proven you can win a Super Bowl with him.
17. Ryan Tannehill- Tannehill had a rough game against the Jags but he's still a talented quarterback. He seems to throw better on the run than in the pocket.
18. Jay Cutler- This is who Jay Cutler is. Jaw-dropping great throws and jaw-dropping mistakes.
19. Eli Manning – Eli is very dependent on the talent around him, especially the O-line.
20. Nick Foles- Foles still throws off his back foot too often and makes big mistakes.
21. Kyle Orton- Orton is really playing solid football for the Bills. He's utilizing his weapons and was certainly the right move for Buffalo.
22. Matt Ryan- He's lost five offensive linemen this year. He's still a good quarterback, but is really limited by the line injuries.
23. Teddy Bridgewater- Teddy is the only rookie quarterback with multiple wins and he has a flare for the dramatic.
24. Ryan Fitzpatrick- Fitz is limited and he's never going to lead you to a championship or even the playoffs. Perfect band-aid quarterback.
25. Austin Davis- Limited arm talent, but he throws with conviction. He'll likely get worse as teams get more film on him.
26. Brian Hoyer- He belongs in the NFL, but he's another caretaker type of starting quarterback.
27. Derek Carr- Carr is getting better and he'll continue to improve as the Raiders put some weapons around him.
28. Blake Bortles- Right now he's a turnover machine but his upside is high. He needs to cut down on the turnovers and he'll be a good one.
29. Colt McCoy- He's a backup masquerading temporarily as a starter. Colt still had a really nice game against the Cowboys.
30. Mike Glennon- He's going to have a long career as a backup quarterback.
31. Michael Vick- We'll see what Vick has left in the tank for the Jets. They have some decent weapons.
32. Zach Mettenberger- He's in a tough spot as a sixth-round pick and there will be growing pains.
Buccaneers admit mistake, boot Aguayo
In the NFL, it's always better to admit a mistake than to compound it. For the Buccaneers, the decision to burn a 2016 second-round pick on kicker Robert Aguayo has proven to be a mistake. The Buccaneers made the definitive admission of their error on Saturday, cutting Aguayo. He exits with $428,000 in fully-guaranteed salary [
more
]
Source: Mike Florio of ProFootballTalk
Powered by WPeMatico
Did Bucs put too much pressure on Aguayo?
After the Buccaneers surprised everyone by taking a kicker with the 59th overall pick in the draft, G.M. Jason Licht explained the move by heaping superlatives on the player. "I was very excited along with my staff and coaches about Roberto for a very long time," Licht told PFT Live in May 2016. "It's not [
more
]
Source: Mike Florio of ProFootballTalk
Powered by WPeMatico
Broncos holding their breath on Derek Wolfe
Only two days after losing Billy Winn for the year with a torn ACL, the Broncos are now sweating out another potentially serious injury along the defensive line. Via multiple reports, Broncos defensive lineman Derek Wolfe was carted off the field during practice on Saturday. It's being described as a right ankle injury by coach [
more
]
Source: Mike Florio of ProFootballTalk
Powered by WPeMatico