The Truth About The NFL's Thursday Night Football
Exploring the truth about home-field advantage, increased injuries and large outcomes on Thursday night football.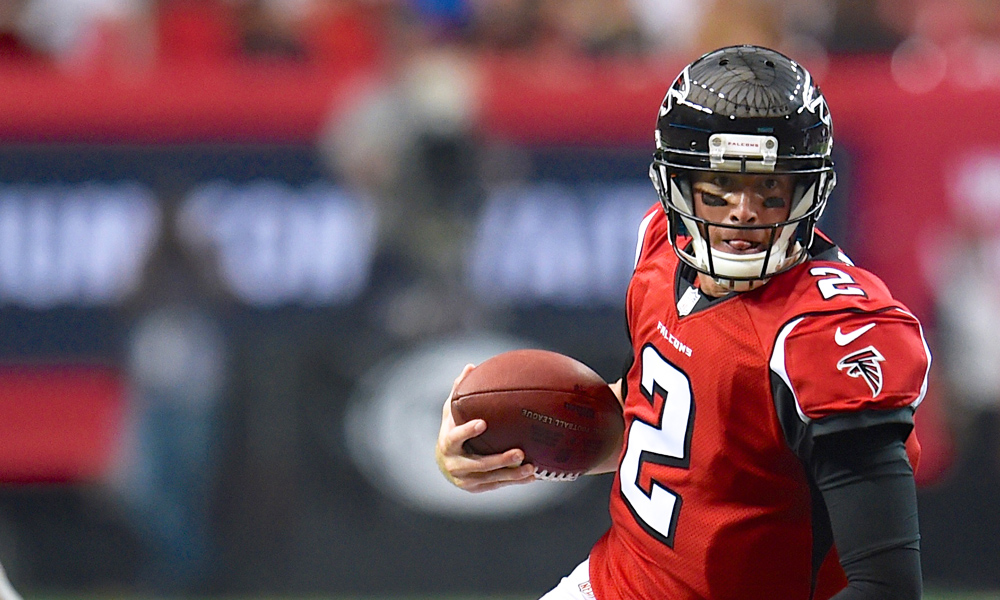 There have been many statements and opinions about whether the NFL should play regular season games on Thursday night. We're going to play the role of "Myth Busters" as we delve into the stats.
There are few things NFL head coaches dislike more than when they see a Thursday night football game on their schedule. Despite how positive they try to be during game week, coaches are control freaks who are creatures of habit and a Thursday game takes everyone out of their routine.
"A short week can be a positive and we want to turn it into a positive," an upbeat Lovie Smith said prior to his Tampa Bay Buccaneers' embarrassing performance in their 56-14 loss to the Atlanta Falcons.
The positives were few and far between for the visiting Buccaneers on Thursday night.
"I'm embarrassed by our play," Smith said following the 42-point blowout. "We failed in all phases. Of course it starts with the head coach."
There is a certain physical deterioration that comes with playing professional football. Playing it on three days rest is asking a lot, not only physically, but also mentally.
"We're condensing everything you would ordinarily do in a week's time to two days, so it has a lot of challenges — both on the physical part of it for the players, as well as the mental part of grasping a game plan and a turnaround from a Sunday game to a Thursday game," Buccaneers defensive coordinator Leslie Frazier said. "It's a challenge."
Many have suspected that it's easier for players to get hurt without allowing their bodies ample time to heal on the short week.
"If they are really concerned about the violence and injuries and players getting hurt, answer this question for me, and I'm going to leave y'all with this: Why is there Thursday night football?" Former Baltimore Ravens safety Ed Reed said. "We played three games in [12] days. Why is there Thursday night football?"
It turns out that there is not an increase of injuries on the short week. Perhaps that is due to a good percentage of players suffering from injury sitting out, but the fact is that there really isn't an increased injury risk.
"We don't have any information that playing on Thursdays decreases the safety of our players," NFL Commissioner Roger Goodell said. "I think you start with the facts, and the facts are that's not a risk to our players."
Another popular narrative about the NFL's Thursday night football package is that road teams are at a major disadvantage. On the surface, it makes sense. On top of the physical and mental challenges players and coaches face of getting over the previous Sunday's win or loss, the visiting club has to get on a plane and travel at times to a different climate. Along with the some of the climate and altitude changes come sleeping in a different bed, sometimes sharing a room.
Prior to the 2013 season, the NFL altered the Thursday night schedule to have visiting teams travel no more than one time zone. In a full season of games, visiting teams were… 7-7. Whatever perceived advantage for the home team simply didn't play out on the field last season, but in the two short-rest games this season, home teams are 2-0.
The one perception that appears to be reality about these short-rest games is that they simply aren't good games. The margin of victory on Thursday night games last season was nine points. The most common margin of victory in the NFL since 2002 is just three points. Albeit a small sample size, this season we've already seen victory margins of 20 and 42 respectively.
In summation, here are the following realities of Thursday night football. There is no increase in injuries when playing on a short week. There is no additional advantage for home teams in these situations; in fact, they won at a lower rate last season. However, the games are usually lopsided and difficult to watch.
Buccaneers admit mistake, boot Aguayo
In the NFL, it's always better to admit a mistake than to compound it. For the Buccaneers, the decision to burn a 2016 second-round pick on kicker Robert Aguayo has proven to be a mistake. The Buccaneers made the definitive admission of their error on Saturday, cutting Aguayo. He exits with $428,000 in fully-guaranteed salary [
more
]
Source: Mike Florio of ProFootballTalk
Powered by WPeMatico
Did Bucs put too much pressure on Aguayo?
After the Buccaneers surprised everyone by taking a kicker with the 59th overall pick in the draft, G.M. Jason Licht explained the move by heaping superlatives on the player. "I was very excited along with my staff and coaches about Roberto for a very long time," Licht told PFT Live in May 2016. "It's not [
more
]
Source: Mike Florio of ProFootballTalk
Powered by WPeMatico
Broncos holding their breath on Derek Wolfe
Only two days after losing Billy Winn for the year with a torn ACL, the Broncos are now sweating out another potentially serious injury along the defensive line. Via multiple reports, Broncos defensive lineman Derek Wolfe was carted off the field during practice on Saturday. It's being described as a right ankle injury by coach [
more
]
Source: Mike Florio of ProFootballTalk
Powered by WPeMatico